Health Benefits of Tulsi (Holy Basil)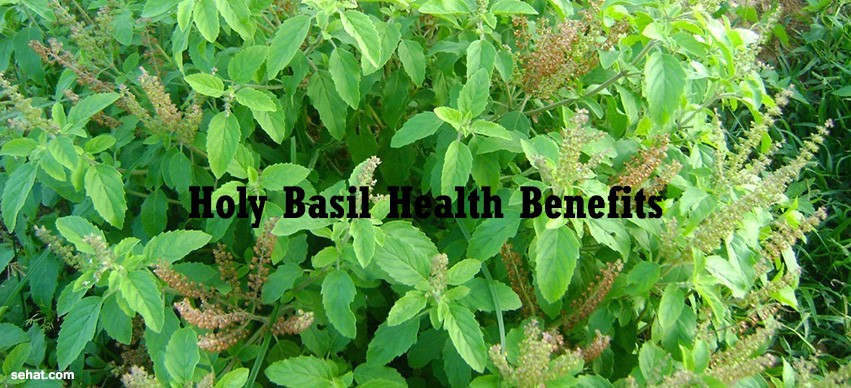 You do not need to go to beauty spas every other day and go for skin treatment in skin clinics every week to be healthy and beautiful! No one is stopping you from going there but why ignore the nature around you. India has a wealth of biodiversity that can help you stay healthy and beautiful. You do not need to go anywhere else. Today the West is coming to India to get those natural benefits! Why at all do you need to go to them? One herb that is known to every Indian is Tulsi. It will help you to stay healthy and beautiful in a natural way. Tulsi or holy basil comes with multiple health benefits and for thousands of year, it has been used to cure various diseases. Let us take a look at some of the most important health benefits of holy basil.
TULSI FOR PREMATURE AGING
Tulsi is a great source of antioxidants. These powerful antioxidants help to reduce the free radicals that are generated in our body over the course of time. These free radicals are responsible for premature aging and other diseases including heart diseases. These powerful antioxidants present in the holy basil helps to neutralize the free radicals and thereby prevent premature aging.
HEALTHY HEART AND IMPROVED MEMORY
Tulsi is known for its use in improving health of the heart. It is capable of dissolving cholesterol and releasing it in the blood stream. Bad cholesterol generally forms plaque in the arteries and are responsible for causing heart attack, angina and other heart related problems. When these cholesterols are dissolved and released in the blood stream by Tulsi, they are expelled from the body by the kidneys as waste material and thereby leading to a healthy heart. Tulsi is also known for improving memory and intelligence. The leaves of this plant serve as a nerve tonic that can boost and sharpen memory.
RESPIRATORY ISSUES AND BAD COUGH
Holy basil leaves are known for their healing effects during respiratory problems. If you are suffering from bad cough, you can chew a few Tulsi leaves directly. It will provide relief quickly by mobilizing mucus. It is also known to provide relief in respiratory problems like influenza, asthma and bronchitis.
KIDNEY STONES
Kidney stones can be painful and they are serious medical conditions. You can deal with kidney stones without taking any allopath medicine or operation. Consume Tulsi leaves regularly with honey and water. Within 6 months, kidney stones will be dissolved and removed through urinary tract. Holy basil can also help to improve kidney functioning by improving its strength.
STRESS MANAGEMENT
You do not need to go through expensive stress management programs. Tulsi is known for its strong anti-stress properties. Chewing 10-15 leaves every morning and every evening regularly will help to calm your nerves and remove stress. In case you want faster results, 10 minutes of yoga and meditation at home along with Tulsi leaves will give quick results. Stress can lead to premature aging, bad skin, dark circles, hair loss, acne and other troubles. Remove stress and all these will be gone and you can look beautiful and young.
So, Tulsi, the ancient herb, can help in more than one ways. These are only a few benefits that have been mentioned. The list is even longer. Do you really think you need to go for foreign methods? This ancient Indian herb, as old as 5000 BC, can do wonders. Tulsi is magical and vital for your health and beauty.