How Long Does a Heart Stent Last?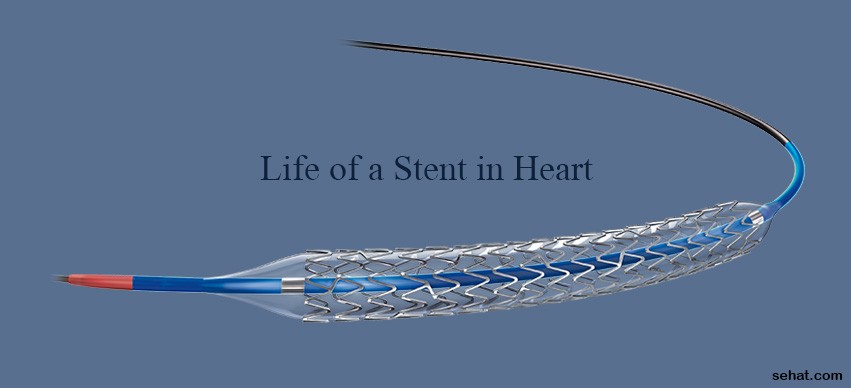 Used extensively to treat narrow or weak arteries and thus prevent heart attacks, a stent is an expandable mesh tube that props open an artery. Over time arteries can clogged with the buildup of fatty deposits called plaque, which can, in turn, reduce blood flow to the heart. This can cause chest pain and lead to the formation of a clot that can block the blood flow to a part of the heart muscle and result in heart attack. Stents are used to expand coronary arteries and lower the risk of a heart attack.
In patients who have undergone balloon angioplasty, stents help reduce the re-narrowing that can occur after the procedure. As against patients who undergo coronary artery bypass surgery (CABG), patients who have stents recover from the procedure faster and experience reduced discomfort.
The Lifetime of a Stent
In a majority of the cases, stents stay open forever. In situations during which a patient does experience a problem, it is mostly due to the development of new blockages, not because of the stent. In less than 10% of the cases, a stent can get re-blocked, resulting in a condition called in-stent restenosis. This may require your doctor to reopen the blocked stent with a balloon or place a new stent inside the blocked stent. At times, the stent can get fractured or dislocated from the arterial wall, thereby resulting in restenosis or stent thrombosis - blood clotting inside the stent.
Precautions to be Taken after a Stent Procedure
Doctors often prescribe blood-thinning agents like aspirin and clopidogrel to patients who have undergone a stent procedure. These medications lower the chances blood clots developing in the stent and thereby blocking the artery.
The most critical step for people with heart disease, however, is to make positive changes in their lifestyle. Quitting smoking, losing weight, exercising and enjoying a heart-healthy diet are prerequisites to maintaining healthy cholesterol and blood pressure levels. Remember that stents or bypass surgeries are not cures for heart diseases. Adopting a healthy lifestyle is what will eventually help mitigate your risk of worsened heart health.
We at Sehat are proud to be associated with a team of highly experienced and qualified cardiologists across various geographies. Consult the best cardiologists in Hyderabad empanelled with us to learn more about the stent procedure, its advantages and limitations based on your condition.