How To Use Avocado Seed And Its Health Benefits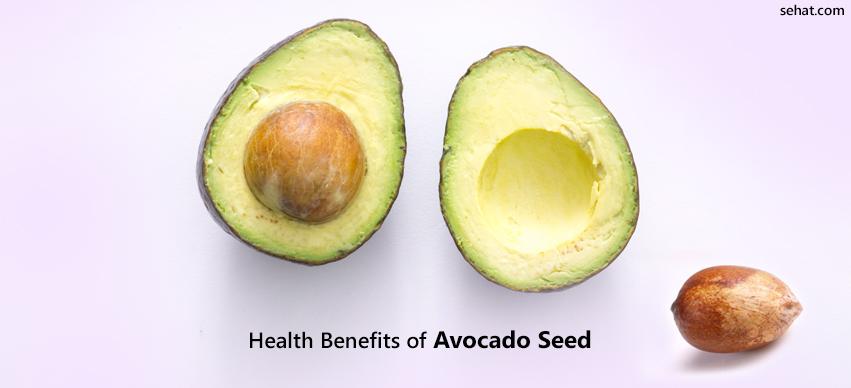 Avocado, one of the superfruits is known for its amazing health benefits. It is an exotic fruit that has become widely accepted and consumed by the Indian population. To date, plenty of research has been done in order to explore the health benefits of avocado pulp for humans. But what about the health benefits of avocado seed? The following article will provide you the complete information on the uses of avocado seed and avocado seed benefits.
The use of avocado seed has been studied by the Aztec and Mayan cultures specifically for the management of parasitic and mycotic infections. Some studies have also found out the effectivity of avocado seed preparation in the management of diabetes mellitus and troubles of the gastrointestinal tract. The avocado seed is also known for its diuretic effect and its use for the treatment of anemia.
This article will focus on how to use avocado seed along with a wide range of avocado seed health benefits.
Avocado Seed Health Benefits
Several studies have been published which give a brief overview of the enormous avocado seed benefits which the seed of this super fruit has to offer.
A list of the avocado seed benefits are as follows;
The methanolic extract of avocado seed has anti-cancer activity.
Poly-hydroxylated fatty alcohols isolated from both pulp and seed of avocado have shown anti-inflammatory effects.
A study conducted in 2009 on rats showed anti-diabetic effects of avocado seed in the following ways;
Marked reduction of plasma glucose levels by 73-78% in diabetic rats.
Marked reduction of plasma glucose levels by 35-39% in non-diabetic rats.
Histological studies of rats under study showed the restorative effect of avocado seed preparation on islet cells of the pancreas.
Anti-hypertensive effects were observed in rat models in the following ways;
Reduced blood pressure along with a reduction in triglycerides, total cholesterol and low-density lipoproteins (LDL).
Reduction in urea and sodium levels
39-43% reduction in mean arterial blood pressure
9.4-19.8% reduction in heart rate
Marked benefit in the reduction of total cholesterol, triglycerides, low-density lipoproteins (LDL) and very-low-density lipoprotein (VLDL).
Dermatological uses were observed on both in-vitro and human subjects as follows;
Enhanced DNA repair in the skin
Promotes the growth of keratinocytes
Enhanced ability of skin cells to survive and work better (increased viability)
Reduction in the number of sunburned cells after exposure to irradiation
5-10% unsaponifiable fraction of avocado seed lipids when applied to the skin for a period of 2-6 weeks showed a reduction in stretch marks, redness, keratosis, hyper and hypo-pigmentation, increase in skin moisture, skin retention and elasticity and an increase in skin thickness.
Antimicrobial activity of avocado seed can be seen as follows;
Ethanolic seed extract showed antimicrobial effects against Salmonella, Citrobacter, Pseudomonas, and Enterobacter.
Methanolic extracts showed fungicidal activity
In vitro experiment showed inhibition of growth of Staphylococcus aureus.
This benefit of the avocado seed is primarily insecticidal but may in return become a health benefit as the use can of avocado prevent growth and multiplication of certain insects like Aedes aegypti mosquitoes and Trypanosoma cruzi.
Antioxidant activity of avocado seed has been studied by electron transfer based assays. These studies revealed that acetone extract of avocado seed had the highest antioxidant activity followed by ethyl acetate and methanol extracts. Oxygen radical absorbance capacity assay showed that the peel and seed of avocado had greater antioxidant activity as compared to the fruit pulp.
The effectivity of seeds may vary as the presence of phytochemicals and compounds within the seeds largely depends upon the variety or type of avocado, its growing conditions and the stage of maturity at which the seed is being used. Similarly, the effectiveness of the oil extracted from avocado seeds depends greatly upon the method of extraction used.
How To Use Avocado Seed?
We have already seen in the section above about the various health as well as environmental benefits avocado seeds have to offer. Another question often asked is regarding the uses of avocado seed.
Avocado seeds are relatively hard and must be prepared before they can be used. The seeds must be dried completely. Once dried, they can be ground using a grinder into a fine powder. This powder can be added to smoothies, soups, tea or other beverages.
Some of the well-known uses of avocado seed are;
A decoction or a piece of avocado seed placed on the affected tooth is known to relieve dental neuralgia.
Fine powder can be prepared from a dried avocado seed. This powder can be mixed along with a base oil such as coconut oil and applied to the scalp to treat dandruff effectively and naturally.
Oil extracted from the avocado seed is available commercially as well and is of invaluable benefit for skin conditions which cause dryness such as eczema and psoriasis. The oil can, therefore, be used to treat dry skin.
A paste prepared from avocado seed can be used by persons suffering from arthritis to get relief from joint pain and soreness.
In Nigeria, avocado seeds in the form of powder or paste are mixed along with soups or puddings due to its natural anti-hypertensive effect.
Africans have also proven the benefit of avocado seeds in the treatment of snake bites and dysentery.
Oral administration, as well as topical use of avocado seed paste or oil, has not reported any potential health hazards. Special care must be taken when using avocado seed during pregnancy as crushed avocado seeds have been used in several cultures as a contraceptive and also to induce abortion.
Likewise, there is no supportive research that allows safe use of avocado seed in children and also during pregnancy and lactation. Hence, it is advisable to consult a doctor before consuming the seeds or oil.
Sub-chronic dosages of avocado seeds to mice have proven toxic and hematological (blood) effects, therefore its safety for human consumption is still questionable. However, avocado seed oil can be safely used topically for skin and hair complaints.