Is Holistic Dentistry A Right Choice?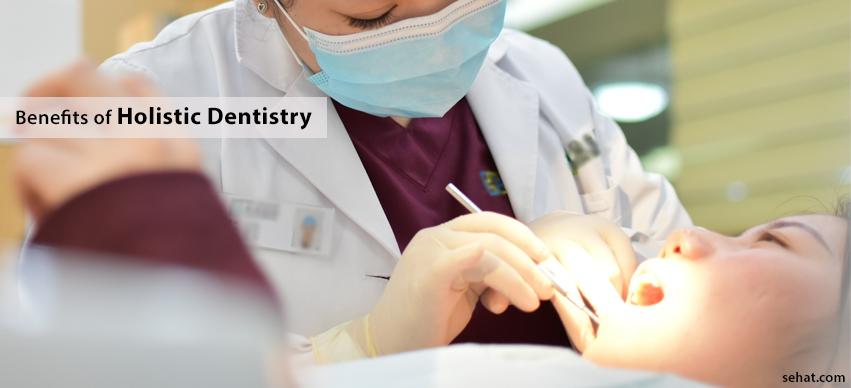 Holistic dentistry differs significantly from conventional dentistry, in that it focuses on finding the underlying issue of an oral ailment rather than simply treating the disease symptoms. The key focus of holistic dentistry is to regain an understanding of a patient's general health and wellness and how all their ailments impact one another. Apart from the treatment of oral illnesses, biological dentistry also insists on early detection, prevention, and intervention methods.
Mercury-infused amalgam fillings are totally opposed in this type of dentistry. Instead, biocompatible products are used in cosmetic oral procedures to ensure that the patient's health is not adversely affected. Materials such as porcelain crowns and BPA-free restorations are often used in holistic dentistry. You can get comprehensive info about holistic dentistry at https://holisticdentistryusa.com.
Here are the 4 things that make holistic dentistry the right choice for your family:
1. It Focuses On Your Overall Health
Holistic dentistry doesn't just look into your oral health. Rather, it delves into the underlying problems of your oral symptoms with the aim of identifying and treating the root issue. Poor oral health usually brings about an undesirable quality of life. It also raises your risk of contracting other diseases such as oral cancer, infertility, rheumatoid arthritis, and cardiovascular complications. Whenever you check into a holistic dental clinic, your entire health is assessed to ensure that your body is well and disease-free.
2. It Utilizes Safe Materials And Technologies
Traditional dentistry merely focuses on treating patients' oral diseases without giving further regard to their overall health. As a result, it implements a range of unsafe procedures that expose patients to harmful metals such as mercury. Holistic dentists only use safe non-metal materials that are devoid of toxins. Some of the treatments conducted by holistic dentists include:
Digital x-rays that help to diminish radiation exposure among patients
Replacing amalgam mercury filling with a composite filling
Ozone therapy
Fluoride-free restorations
Biocompatible, BPA-free materials
Holistic dentistry adopts the least invasive oral restorative procedures to protect your teeth, gums and general health.

3. It Corrects Unsafe Dental Procedures
Patients who previously received harmful oral treatments such as silver/amalgam fillings can get corrective treatment when they visit a holistic dental clinic. Some people don't realize how dangerous mercury and silver-laden mouth fillings really are. These fillings gradually release metal vapors and toxins into the bloodstream, potentially increasing the risk of contracting an array of diseases such as asthma, arthritis and Parkinson's disease. If your mouth contains harmful amalgam fillings, it's important that you visit a holistic dentist to get those fillings replaced with safer composite fillings.
4. Nutritional Counseling Is Provided
A huge proportion of preventative oral treatment involves providing accurate nutritional information to patients. Nutritional insights allow individuals to tweak their diets as desired. For instance, a holistic dentist could advise a patient to eat more fruits and reduce their intake of junk foods to lower the accumulation of oral bacteria that corrode teeth. It's a more wholesome approach to modern oral treatment. Apart from evading metal restorations, patients are also discouraged from using any products that contain fluoride since this compound can have harmful health implications when ingested.
These reasons provide clear evidence of why holistic dentistry is the right choice for your family.