Knowing the Pros and Cons of Liposuction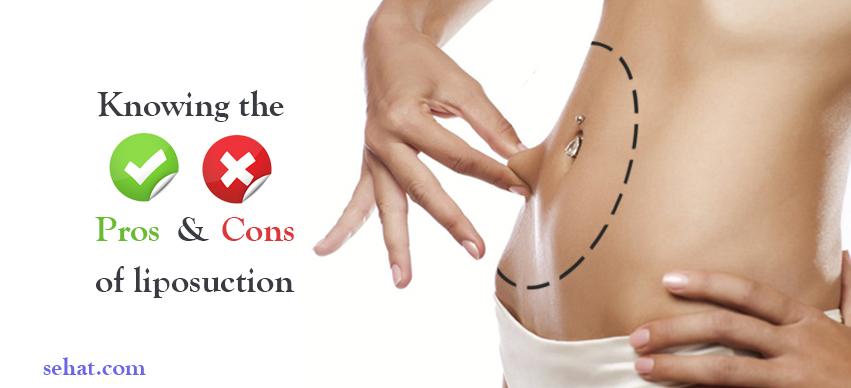 The simplest way to reduce body fat and get into a better shape is liposuction. Though initially it was not all that popular because it is a surgical process, it is slowly picking pace for the results it delivers in a short time period. A highly intense surgery that involves fat cell removal by hot rods inserted into the flabby areas of the body. Buttocks, abdomen, thighs, arms, calves, chin and the face are usually targeted by liposuction to burn extra fat. The entire process is conducted only by a certified cosmetic surgeon in special operation theatres. Before you plan to get a liposuction session done, your surgeon would assess you to find if you qualify for the procedure or not.
Take This Survey to Find if You are a Good Candidate for Liposuction.
Are you in a healthy condition without any diseases?
What are your eating habits?
Do you exercise regularly?
Is your body weight stable or highly fluctuating?
Is exercise not reducing the fat deposits in your body?
Does your skin have good elasticity?
If you have a 'yes' for all these questions, then you might be eligible to undergo the procedure. If a person's extra flab doesn't get reduced by physical exercise or a strict diet, then it needs to be removed by liposuction. The procedure is quite elaborate and is a time consuming one. Regional or general anaesthesia is given to the candidate before starting the surgery. Once the candidate is in a sleepy condition, hot rods called the cannula are pushed into the areas where huge fat deposits are seen and the fat cells are suctioned out. Lasers and ultrasonic sound waves are combined and used to break those cells. The removed fat can also be re-injected into the face or buttock for augmentation. This is just to add soft tissue volume and make the body proportional.
Getting to know the pros and cons of lipo will keep you ready for the big day and put your mind at ease.
The Pros First
1. Beneficial for your thick layers of flab that doesn't burn even with the toughest exercise regime or the strictest diet on the planet.
2. Not just fat burning but improves body contours and curves. Women especially can benefit the most from liposuction.
3. With exercise and a healthy diet, you can keep maintaining your new shape as long as possible.
4. Anaesthesia relieves you from all the pain of the surgery and the dizziness wears off soon after the procedure.
Know the Cons Too
Drug reaction is very much possible in a liposuction. If your body doesn't accept the drugs used for the procedure, results can be devastating.
Scars and burns are common in the liposuctioned area. They take time to heal and may appear to be a mess. Poor hygiene can even make them itch and swell.
If you do not exercise or eat excessively, the fat cells start filling up and begin to bloat within a short time span. This can look more horrible than your original fat.
Accidentally during the surgery, there's a chance of the adjoining organs getting damaged. In such cases, severe bleeding or blood clotting is possible.
After liposuction, your skin might lose its elasticity and become loose. Severely loose skin is removed again surgically and that can complicate things.
Weighing the options and then taking a decision is very important for a person undergoing liposuction. Staying calm and working on the side-effects will help you in the long run.
Sehat provides list of best Colorectal Surgeons in India from which you can research and choose the right doctor for your condition.