Lip Balm Ingredients and Side Effects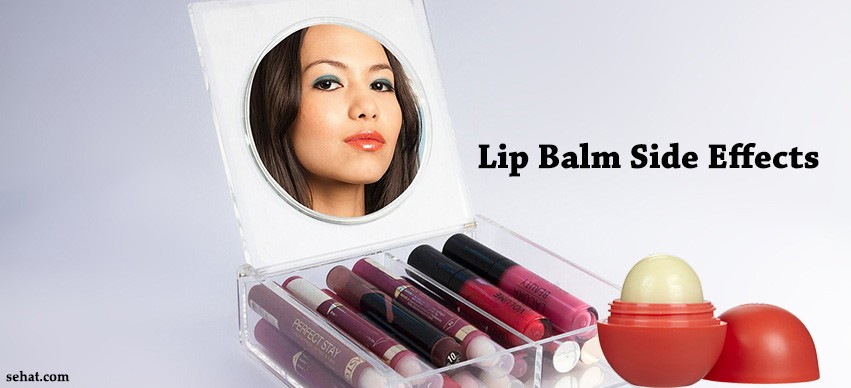 Do lip balm ingredients cause any side effects? If you are one of those individuals who use lip balms on a regular basis then you would immediately sit up, take notice and begin to wonder whether your beloved product is harming you in various unknown ways. However, you can rest assured that rampant though this question might be, it is one that is hardly backed by clinical proof and hence is nothing more than a rumor.
What is lip balm made of?
One of the best ways of acquiring assurance on this subject entails finding out what goes into the jar of lip balm and individual attributes of each. Because lip balms are common remedies for chapped lips, petroleum jelly is a must-have since it acts by forming a protective coating on the lips and prevent the moisture from escaping. Another ingredient that is added for the same reason is beewax and since these are natural products they are not likely to cause any side effects.
Cocoa butter and shea butter are some of the other ingredients that are used and these are natural body butters that are acknowledged the world over for their beneficial properties. In addition to moisturizing, body butters possess a creamy texture that hydrates the lips like none other and render the area of application soft, smooth and free of dryness.
Additives That Should Be Avoided
At times lip balms comprise of ingredients in addition to the common ones that are mentioned above like phenol and methanol. These are the ones that every buyer should be wary of because they are most likely to cause undesirable side effects. Although their application might cause a tingling sensation on the skin the effect is only temporary and is often replaced with a more aggravated condition than before the application. Salicylic acid also belongs to this category and hence any lip balm that mentions these three in its list of ingredients should be completely ignored.
It is equally common for a lip balm to be laced with a fruit flavor like strawberry or chocolate and attractive though these might render the lips, they are most likely agents of irritation. Hence, a simple lip balm with no frills is the best choice for restoring the lips to their natural state.
An Unusual Side-effect
A most unusual side-effect of lip balm is its ability to cause addiction to the wearer. If you happen to be one of the lip balm users who just cannot go through their day without rubbing balm on their lips at least a dozen times, then you are definitely addicted to it. In such a situation, an important point is that applying lip balm as frequently as a number of times during the day only serves to harm them rather than render them healthy. So a lip balm should only be applied as and when required.
For users of lip balm who are truly addicted, one of the effective ways of overcoming the habit entails suppressing the urge by looking for a diversion. Every time you feel like applying lip balm, you must immediately find something else to do like flip through a magazine, dust your furniture or work in the garden.