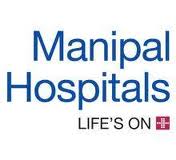 Manipal Hospitals
, Salem
Dalmia Board, Salem - Bangalore Highway, Salem, Tamil Nadu - 636012
28 Specialities

7 Doctors
Manipal Hospitals has a special significance in the overall
healthcare industry of India and particularly in South India. Manipal Hospitals a social
seed sown more than five decades ago is today the country's third
largest healthcare group with a network of 15 hospitals and three
primary clinics providing comprehensive care that is both curative and
preventive in nature for a wide variety of patients not just from India
but also from across the globe.
The focus at Manipal Hospitals is to develop an affordable tertiary care
multispecialty healthcare framework through its entire delivery
spectrum and further extend it to homecare.
Specialities
Accident & Emergency

Cardiology

Dentistry

Dermatology (Skin)

Diabetology

Endocrinology

ENT (Otolaryngology)

Gastroenterology

General Medicine

General Surgery

Genetics

IVF & Infertility

Joint Replacement Surgery

Laparoscopic Surgery

Neurosurgery

Obstetrics and Gynecology

Oncology

Ophthalmology

Orthopedics

Pediatrics

Physiotherapy

Plastic Surgery & Cosmetic Surgery

Psychiatry

Psychology

Rheumatology

Spine Surgery

Sports Medicine

Urology
Services
Intensive Care Unit
ICCU
clinical lab
X-ray
24 hour pharmacy
Optical shop
Awards & Contributions
Manipal Hospital certified for ISO 9001:2008, Salem