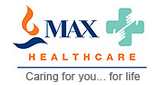 Max Super Speciality Hospital
, Dehradun
Malsi, Mussoorie Diversion Road, Dehradun, Uttarakhand - 248001
21 Specialities

23 Doctors
Max Super Specialty Hospital, located at Malsi, in Dehradun is an international class multi-specialty hospital. The institute, which is the brainchild of Dr. A. K. Singh has a highly-trained team of doctors and support staff that offers the state-of-the-art diagnostic, therapeutic and intensive care facilities. The hospital uses a totally holistic approach to offer emotional and psychological support to the patients for early recuperation. The top class facilities at the hospital attracts patients from across the world, including the countries of Iraq, Nigeria, Zimbabwe, Aghanistan, and the USA. One of the major advantages is that Dehradun is strategically situated in Nature's lap and the climate and atmosphere promote quick healing.
The Max Institute of Neurosciences
which is located within the Max Super Specialty Hospital
has been chosen as one of the best neurology hospitals in India by
THE WEEK-Nielsen Best Hospitals Survey 2015. It
is a centre of excellence dedicated to providing specialized neurocare services to all the patients coming here. The hospital has a team of skilled surgeons who perform highly advanced and challenging neuro surgeries.
Specialities
Cardiology

Cardiothoracic Surgery

Cardiovascular Surgery

Dermatology (Skin)

Emergency Medicine

Endoscopy

ENT (Otolaryngology)

Gastroenterology

General Surgery

Internal Medicine

Minimal Access Surgery

Neonatology

Nephrology

Neurology

Obstetrics and Gynecology

Orthopedics

Pediatrics

Psychiatry

Pulmonology

Rheumatology

Urology
Services
24x7 Max Pharmacy
Waiting Lounge
Ground Floor for patients and attendants
First Floor for ICU patients' attendants
Internationally trained physicians in the field of Emergency Medicine
Dedicated & fully equipped resuscitation & procedure bays
Highly trained ambulance staff
World-class communication infrastructure
Fully equipped advanced cardiac life support ambulances
State-of-the-art emergency response and management system
IPD Rooms
ICUs
CT Scan
1.5 Tesla MRI unit
2D colour doppler
3D/4D Ultrasound with Color Doppler
Bone densitometry
Doctors List
| Name | Speciality | View Profile |
| --- | --- | --- |
| Dr. Bhawna Tiwari | Ophthalmology | |
| Dr. Samir Swami | Internal Medicine | |
| Dr. Gopal Shukla | Neurosurgery | |
| Dr. Priyamvadha | Neurosurgery | |
| Dr. Hemanshu Kochhar | Orthopedic Surgery | |
| Dr.L. Akoijam | Psychiatry | |
| Dr. Ashok Tyagi | General Surgery | |
| Dr. Luna Pant | Obstetrics and Gynecology | |
| Dr. Preeti Shukla | Obstetrics and Gynecology | |
| Dr. Manoj Gupta | Urology | |
| Dr. Sanjeev Kumar | Urology | |
| Dr. Preeti Sharma | Cardiology | |
| Dr. Ashish Mittal | Orthopedic Surgery | |
| Dr.A.K. Singh | Neurosurgery | |
| Dr. Kuldeep Datta | Cardiology | |
| Dr. Sanjay Kaistha | Cardiac Anesthesia | |
| Dr. Praveen Tyagi | General Surgery | |
| Dr. Pranshu Bhargava | Neurosurgery | |
| Dr. Tanuj Bhatia | Cardiology | |
| Dr. Daresh Doddamani | EndoUrology | |
Awards & Contributions
The Blood Bank at Max Healthcare was awarded the 'NABH Accreditation for Blood Bank' on February 6, 2009