Raspberry Juice Health Benefits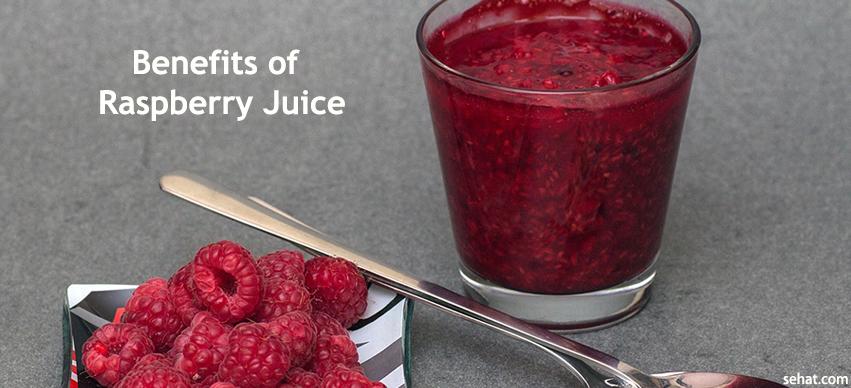 Are you looking to increase your nutrient intake? Well, you should be taking a closer look at raspberry juice. According to the U.S. Department of Agriculture, raspberry juice is packed with nutrients, which helps to reduce the risks of cardiovascular diseases. A healthy and balanced diet should include ample amount of fresh fruit. Drinking raspberry juice every day replenishes essential nutrients and other vitamins that your body requires for optimal health and wellbeing.
Here are some of the health benefits of raspberry juice:
1. Vitamin C Intake
Raspberry juice is a rich source of vitamin C, which is crucial for strengthening the immune system. The ascorbic acid helps metabolize cholesterol. The main role of this vitamin in the body is to aid in healing, protect tissues and prevent you from diseases. There is nearly 72 milligrams of vitamin C in a cup of raspberry juice. This is just the right amount of daily intake the body needs.
2. Manganese Benefits
Manganese is required in very small amounts by the human body and is an essential mineral. One cup of raspberry juice contains 2.1 milligrams of manganese. This mineral destroys free radicals in the body and also helps in bone development. Free radicals cause diseases, like cancer and diabetes. So, daily intake of manganese reduces the risks of such diseases.
3. Vitamin K Advantage
Vitamin K is an essential nutrient for bone development. A deficiency of this vitamin can cause diseases like arthritis and osteoporosis and other bone disorders. Vitamin K also increases the quality of blood and promotes blood clots during injuries. One cup of raspberry juice contains 22 milligrams of vitamin K.
4. Fibre Help
Raspberry juice is a rich source of fibre. It has two kinds of fibres - soluble and insoluble. The soluble fibre is good for the heart and helps reduce bad cholesterol. The insoluble fibre aids the kidneys and small intestine in digestive functions. Kidneys also require insoluble fibre to flush out harmful toxins from the body.
5. Prevention of Parkinson's Disease
Did you know that Parkinson's disease affects nearly 45% people in the United States and the world over? In fact, more and more cases of this disease are being reported in India too. Raspberry juice has some key nutrients and minerals that can reduce the risk of this disease. The nutritional qualities of this fruit strengthen nerves in the brain. A cup of raspberry juice can be considered as a daily vitamin supplement. Anthocyanin is a rare mineral which has neuro-protective properties. It is found in plenty in raspberry.
6. Thwarting Heart Disease
Drinking one cup of raspberry juice protects your heart from cardiovascular diseases. The antioxidants in this fruit reduce the bad cholesterol and increase blood flow to the heart. Anthocyanin again helps to strengthen the heart valves and muscles. Vitamin C is also known for promoting the health of red blood cells. Healthy blood is required to maintain overall health.
7. Strengthens the Immune System
The vitamins and minerals of raspberry make the immune system robust. A healthy immune system can prevent several infections and diseases, including common cold and cough. People who have degenerative diseases suffer from a weak immune system. They can combat the deficiency by drinking raspberry juice every day.
Tips to Use Raspberry Juice
You can add raspberry concentrate to milk or cereal every day. Raspberry juice also makes great shakes and can be given to kids. You can skip your regular soda and substitute it with this juice. If you are suffering from gas or constipation, a glass of this juice can help relieve the symptoms immediately. Raspberries are very small and you will need plenty to make one serving of juice. Since it is not available all round the year, you can consider freezing some fruit or juice for later use.