Scary Symptoms - But Don't Worry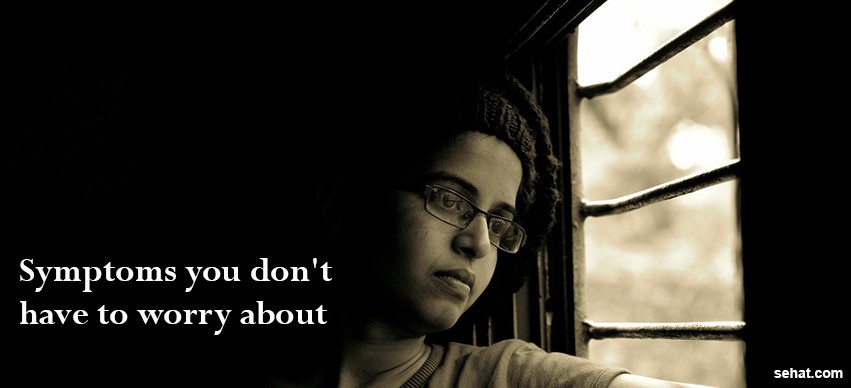 The human body changes every minute in its chemical composition due to varied factors. They can be due to the very design, factors like stress, pollution, exertion, health and age. The most important fact is that body heals itself. In this healing process, it often throws certain signals that we call 'symptoms'. Some of these may be unpleasant and open to wide misinterpretation.
Presenting Few Common Symptoms That People Worry About, But They Need Not!
Low blood pressure – it indicates that there is less stress on the organs of the body. It is considered a good thing.
When should I worry about it? If by virtue of low blood pressure, you are feeling dull, fatigued or experience heart flutters, consult a doctor. The above symptoms should show up regularly to indicate issues
Few incidents of nausea or diarrhea – both of these have roots in virus or food poisoning. Body is trying to eject unwanted substances. Drink lots of water to keep up the hydration levels.
When should I worry about it? In case you also experience severe abdominal pain, blood in stool or dizziness, then it's time we ring the doctor.
Lumps on skin – human bodies develop lumps as they age. This is natural and in fact the reasons behind this are too many to count. As long as they are not painful and growing in size, that should be fine.
When should I worry about it? Lumps on breasts are always dangerous, so do not ignore them. Lumps that are red in color, warm to touch and growing in size daily should be taken seriously
Sudden chest pain – chest pain is not synonymous with heart trouble. It can be due to heavy doses of aerated drinks, intense physical exercise causing stress on lungs or irregular breath among others.
When should I worry about it? If the body is running temperature or you are experiencing breathlessness, consult a doctor immediately.
Rashes – minor rashes come and go and do not need to deserve our attention. Rubbing castor, sesame or coconut oil on minor rashes can help relieve it rather than depend on pills. Also reflect if this is caused due to sudden changes in temperature, dress or food.
When should I worry about it? If the rash is extremely itchy, time to worry. If this is immediately after eating something new, talk to a doctor right away.