Summer Super Foods to Keep You Healthy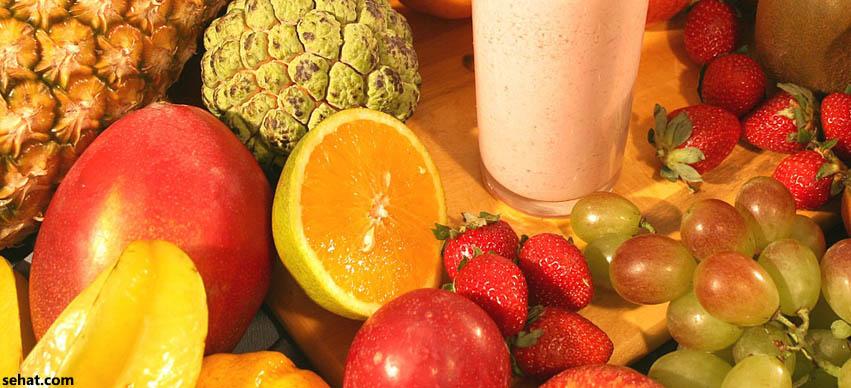 Most of us will agree that summer is one season we wish we could cross off the list. The scorching sun can not just dampen our spirits, make our bodies sweat, but also dehydrate us and rip our body off those important nutrients. In order to keep your body replenished with antioxidants, nutrients and vitamins, it is necessary to up the quantity of healthy food that we intake. We bring to you today a list of Super foods that are sure to take you sailing through the blazing heat of the months to come, and keep you cool as a cucumber.
Tomatoes:
Rich in lycopene, tomatoes will do you more good than you ever thought of. This antioxidant will protect both your body and skin from the harmful ultraviolet rays of the sun. So the next time you visit the vegetable mart, be sure to bring home tomatoes by the dozen.
Mango:
This seasonal fruit is replete with antioxidants, beta-carotene and even vitamin C. Often known as the fruit of the summer, especially in the Indian subcontinent, this juicy and delicious fruit is also rich in fibre and will aid in digestion.
Watermelon:
Yet another summer fruit, this a fruit that you cannot forget when talking of Superfoods to combat the heat on those sunny days. The mildly flavoured watermelon has almost 90% water and keeps the body hydrated. The more of this fruit you consume in chunks or in the form of juice, the more hydrated will your body be. The natural sugar content in the fruit keeps the levels of electrolytes normal in the body. Add to it the other vitamins that the fruit contains, and you have an immune system that will not let you down!
Beets:
This dark hued vegetable that many detest is chock full of phytonutrients and fibre that can keep you going and replenish your body with vitamins such as A and C, and minerals like folate, potassium and magnesium, all vital for normal body functioning.
Cucumbers:
This vegetable needs no introduction, does it? Munch on this veggie to hydrate your body and improve your bone health. It contains a whopping 96% water and is also a good source of both potassium as well as magnesium that keeps the electrolyte levels within normal ranges.
Salmon:
A diet rich in fruits and vegetables can not just help control weight fluctuations, but also keep several diseases at bay. The importance of consuming omega 3 fatty acids is well known to all, and that is why salmon finds its way on the list of summer Superfoods. This fish is rich in omega fatty acids that help burn fat and keeps your heart ticking!
Strawberries:
There is nothing more refreshing than a chilled glass of strawberry shake to fight the blazing heat of the summer. Also rich in antioxidants and fibre, these wonder berries not just refresh you but keep your weight in check.
Avocados:
For many the heat, means restlessness. And they over eat or binge on junk! Avocados make great summer shakes and also snacks to munch on a hot sweaty day. It controls the urge to snack and lowers the level of LDL in the body.
Peaches:
Make yourself a tall glass of ginger peach smoothie and cool your body in a jiffy. This summer time fruit is a rich source of vitamin B6 that keeps kidney ailments at bay. It also aids digestion and improves colon health.
Pineapples:
A tropical fruit with an acquired flavour, this fruit is a must add to your list of summer foods this year. This mildly sweet fruit contains bromelain, an important enzyme that is said to aid digestion and also prevent the blood from clotting which is rather common in summer for many.
Eggplant:
Also known as aubergine and found in various varieties and sizes, is perhaps a veggie that you did not think would feature as summer food. This vegetable is found in abundance in summers, and helps regulate appetite, elevates your mood, and also helps you sleep better.
Summer is not just about drinking plenty of water and hydrating the body, it is also time to eat healthy and fuel the body with the vitamins and minerals that it gets devoid off with all that sweating. Bring home a variety of veggies, lentils and seasonal fruits this summer. Eat healthy and stay healthy!