7 Surprising Foods Loaded With Vitamin C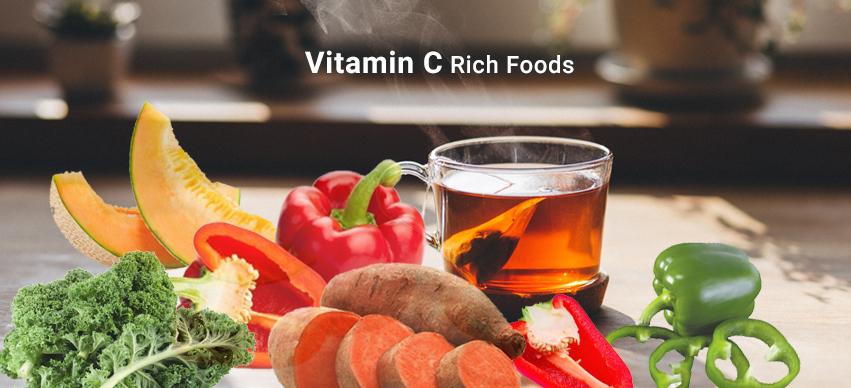 Everyone has gotten cold in their life and the remedies across the world are the same. A hot bath or shower, lots of rest, staying warm, some chicken soup, and plenty of vitamin C.
Most people take their vitamin C through oranges or orange juice. The tasty fruit and drink are loaded with the vitamin, helping cure your cold. Just make sure not to indulge right after you've brushed your teeth.
Even if you don't have a cold, vitamin C is important for your immune system, muscle tissue, and overall bone health. Don't wait for a cold to turn up the vitamin C intake.
Vitamin C Rich Foods
Below are some other foods you should be eating for your daily dosage of vitamin C. We wouldn't recommend seeing if they go better with toothpaste or not.
1. Cantaloupe
Yes, the orange's orange brethren is loaded with vitamin C. Per melon, you're going to be getting about 200 milligrams of vitamin C which is more than enough for your daily recommended intake.
To mix it up, throw cantaloupe in a yummy fruit salad or even go Meditteranean on us. One of the more popular dishes out there is prosciutto e Melone, prosciutto and melon in English. This popular Italian appetizer is a good mix of sweet and salty. Serve it for your next party.
2. Broccoli
Maybe as an adult, you've acquired a taste for broccoli but good luck trying to get your kids to eat this green vegetable. There's about 130 mg of vitamin C per serving of broccoli, so just a plateful and you'll be eating plenty.
Broccoli still can be disgusting, but mix it up with a salad or cut up some small stalks and stick it in a wrap. It's great for dipping too, but instead of ranch try hummus. You'll be getting plenty of protein as well!
3. Kiwi
Just thinking of kiwi makes our lips pucker. You can just imagine the perfect sour and sweet taste that comes with biting into a kiwi. Each kiwi comes with about 60 mg of vitamin C, so eating a couple is plenty.
You can eat a kiwi by itself, or you can make sorbet or lemonade out of the fruit. It's a new twist on a classic fruit that is perfect for an after-meal snack or summer day.
4. Ginger Tea
If you're looking for a different drink other than OJ for your vitamin C intake, check out ginger tea. It's perfect for those cold months or when you just want something to warm you up.
While ginger itself isn't stuffed with vitamin C, the tea is. It also has plenty of other benefits, such as helping restore muscles and fighting off bacteria. It's great to drink if you're recovering from a muscle injury or experience soreness.
5. Bell Peppers
They come in green, red, and yellow and they are delicious. Per half cup of sliced peppers, you're going to be getting roughly 180 mg of vitamin C.
Bell peppers can be used for countless foods. While they make for great vegetables in your stir fry, salads, or meals, why not make them the main course? Stuffed peppers offer you a chance to enjoy an entire meal out of the pepper shell itself.
6. Sweet Potatoes
While their regular potato brethren offer their own health benefits, sweet potatoes come packed with tons of nutrients other than vitamin C. While they're not quite as loaded as our other foods on the list, they still come with a healthy dose.
You can eat sweet potatoes alone with a bit of salt and pepper, or mash them up and serve on their own. In addition, you can throw together a sweet potato casserole (go easy on the brown sugar) and serve with your main course.
7. Kale
We're finishing off our list with another leafy green vegetable. One cup of kale contains around 80 mg of vitamin C, plenty when you're making a salad.
Kale, unfortunately, offers little in the ways of creativity when it comes to making dishes. But, you can go wild with what you add to your kale. One of our favorites is chopping up bacon and adding a tiny bit of hot sauce to spice it up.