Top 5 Cancer Hospitals in India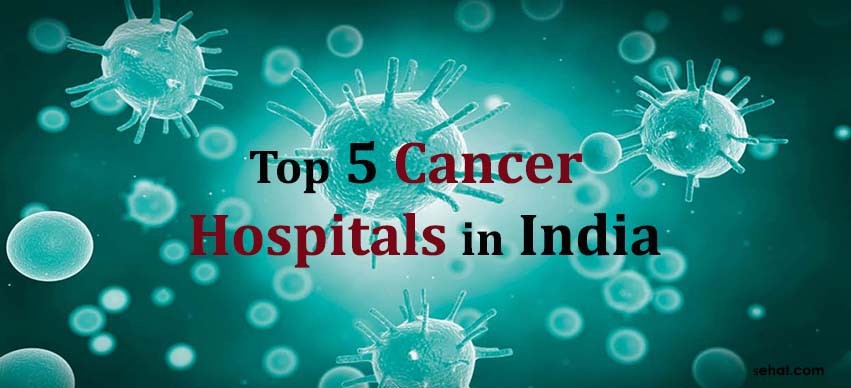 One malady that actually meant death in the past is cancer. It was and is still a silent killer but in India, the research on various types of cancers, their diagnosis and treatment is growing leaps and bounds every single day. When compared with the western countries, India's cancer cases are much lesser in number and also detected in their early stages. Oral and oesophageal cancers are on a high due to the excessive consumption of tobacco, betel nut and nicotine in rural and urban areas alike. Breast and cervical cancers are quite rare and prostate and lung cancers are the lowest in our country. Cancer will soon be called a notifiable disease by the Government of India and the cases will be monitored regularly to keep a tab on their prevalence.
Earlier, cancer treatment was available only abroad and except diagnosis, patients couldn't get any other support. But now the scenario has changed and we have some of the best cancer hospitals in India with well trained professionals in the field of Oncology. Though the treatment is still out of the common man's reach, many hospitals provide free services depending on the financial status of the patient.
Here are the top 5 cancer hospitals in India. Read on to find out what kind of services they offer for cancer patients and reasons why they are popular in the country.
1. Tata Memorial Hospitals, Mumbai: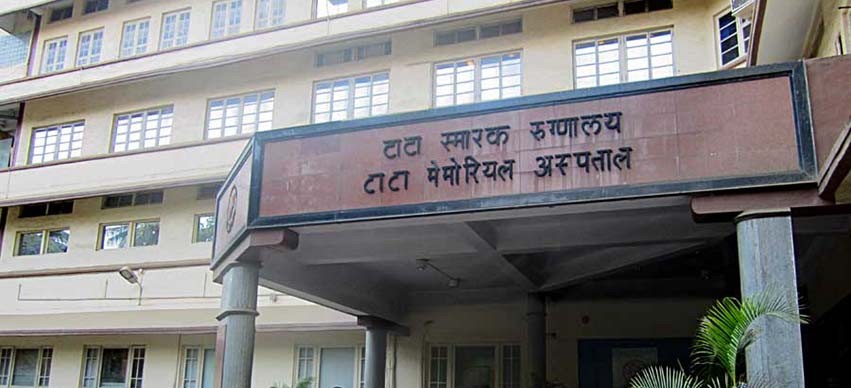 One of the leading cancer care centres in India, Tata Memorial Hospitals in Mumbai claims to cure almost 99% of all acute lymphoblastic leukaemia (ALL) cases and has been successful doing so. Annually, the hospital treats 5,000 cancer patients with radiotherapy, chemotherapy, bone marrow transplantation and rehabilitation. The equipment used at Tata Memorial Hospitals is top notch and competes with that of the western countries. The only reason why this is touted to be a top cancer hospital in India is because of the preventive oncology department. The department was commissioned in 1993 and is aimed at educating people about the dreaded illness and how early diagnosis can go a long way in curing it completely. Cancers of the head and neck, breast, cervix, aero-digestive tract and leukaemia are a common sight at the hospital and the research institute too does extensive study on bringing about new practices to detect them and reduce the treatment time. Now, more focus is being made on paediatric cancer care to help children battle cancer and live a hassle-free life.
Recently, the doctors at Tata Memorial Hospital came up with a path breaking study that says that removal of affected lymph nodes can prevent cancer relapse. Such an intervention can increase survival chances by 12%. The same study was published by the New England Journal of Medicine. With such regular research and the best possible treatment, it is indeed the best cancer hospital in India. The Tata trust also provides grants for developmental research and extends financial support to many cancer patients who cannot afford treatment. Such private philanthropy is truly laudable.
2. MNJ Institute of Oncology, Hyderabad:
Established somewhere during 1955 by Nawab Mehdi Nawaz Jung in Hyderabad, the MNJ Institute of Oncology is a core cancer care and research centre aimed at providing the best treatment for all types of cancers. It is the largest cancer institute in Telangana. After many years of study and treating people with state-of-the-art technology and the finest antibiotics, the MNJ cancer hospital is taking new strides in the path of making cancer treatment more affordable, convenient and totally free of cost for those hailing from poor families without insurance covers. This is the first government hospital to have started the telemedicine services for people in India. In collaboration with ISRO, tele-health services are being rendered for quite some time now. Similarly, the hospital also has an air pollution related diseases diagnostic centre that studies about lung and heart illnesses caused due to polluted air inhalation. This is a one-of-its-kind centre in India.
The MNJ hospital being a top cancer hospital in India, houses some of the best equipment for cancer treatment. Colposcope and cryosurgery unit of the preventive oncology department are used in detecting cervical cancers in early stages and the dual energy linear accelerator improves the precision of treatment and also reduces many unwanted side effects.
3. Dharamshila Hospitals, New Delhi: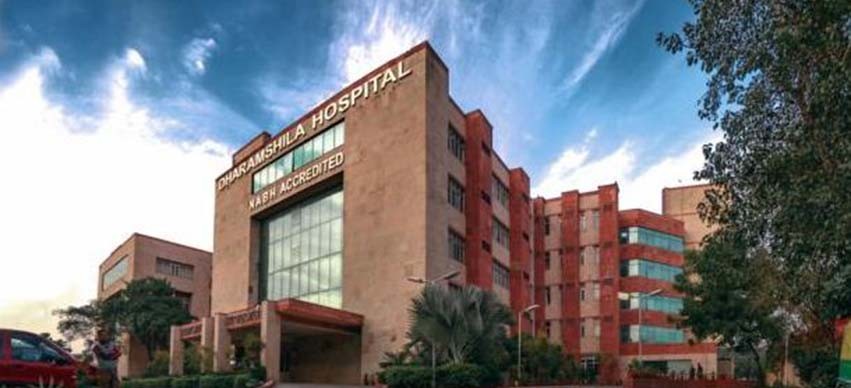 The one and only largest cancer hospital in the North is the Dharamshila Hospital located in New Delhi. What's more interesting is that, it is the only cancer institute to have been accredited by the NABH (National Accreditation Board for Hospitals and Healthcare). Radiation oncology, medical oncology, bone marrow transplantation, gynec oncology, radiology and other allied specialities are all available under one roof at Dharamshila. The hospital also boasts of cutting edge technology to treat malicious brain tumours and lesions. Cancer patients from more than 30 countries visit the hospital for diagnosis and treatment, the highest again in India. Paediatric cancer care wing of this best cancer hospital in India works extensively in paediatric oncology to identify and cure cancers in young children.
India's most advance haploidentical bone marrow transplantation centre is at Dharamshila. Instead of fully matching donors, the hospital claims to cure cancer with half matched donors, thereby reducing the risk of death. To help the international patients, the institute offers affordable packages, accommodation services, translators and all other forms of support an international patient would require. There is a special tumour board that is a hallmark in Dharamshila's treatment process. All the experts from various disciplines would first discuss a patient's diagnosis, benefits, side effects and implications and then decide upon the treatment. This ensures right treatment without wasting precious time.
4. PD Hinduja Hospital and Medical Research Centre:
Healthcare and education is every citizen's birth right, is the hospital's motto. Accredited by NABH, CAP, NABL, HACCP and ISO, the PD Hinduja hospital and medical research centre is truly a crusader in the medical field. They perform millions of radiological interventions, surgeries and diagnostic tests and preventive health checks every year to help people live a better life. The institute is also a pioneer in integrating technology in treating cancer. The Gamma camera, Gamma knife, Digital Linear Accelerator, Holmium Laser, fully automated Synchron CX-7, Bactec NR 730 analyzer and Digital Subtraction Angiography are a few cutting edge equipments to name.
PD Hinduja hospital stands in the list of the top 5 cancers hospitals in India only because of their passion towards helping mankind. This is the first hospital in India to have started a home care program where nurses visit homes to help the sick. The first breast cancer screening centre, the first lung transplant, the first awake craniotomy and many more firsts happened at Hinduja.
5. Kidwai Memorial Institute of Oncology, Bangalore:
Named after the Mayor of Bangalore, Ahmed Kidwai, the Kidwai Memorial Institute of Oncology is a regional cancer centre cum academic school that studies extensively about cancers and their treatment. The hospital offers cancer surgery, radiation therapy, blood transfusion and Immunohematology services and palliative care services for all cancer patients. Some of the most sophisticated and state-of-the-art equipment like the whole body spiral CT scanner, blood cell separator, video endoscopy, mammography, and selectron LDR and HDR are used for cancer patients at Kidwai Memorial Institute of Oncology. Every year, 16,000 cases are registered at the hospital, majorly from Karnataka and the rest from neighbouring states.
An anti-tobacco cell has been set up at this top cancer hospital in India, to educate youngsters and adults about the harms of tobacco consumption and help them beat addiction. Workshops and counselling sessions are conducted at schools and colleges to educate students. A special cancer detection clinic too is available for people who show symptoms of cancer. Every week more than 20 people attend the clinic and get themselves checked. Such early detection plays a key role in curing cancer.