Turnip Juice Health Benefits and Recipes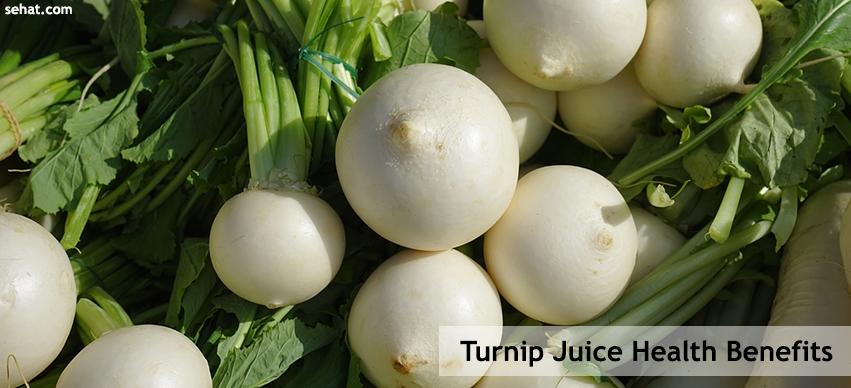 Turnip is a root vegetable that is grown worldwide in the temperate climate zones. These are bulb shaped, white coloured tap roots that come in a variety of sizes. Its main season of growth and cultivation is from fall to winter. You can eat this in the form of salad, side dish, cooked preparations of juice form. Most people prefer drinking Turnip juice, for it is healthy, nutritious and has a lot of benefits. Also, it is easier and faster to prepare as compared to any cooked dish.
The turnip has a low calorie content of just 28 calories per 100 grams, but has many health benefits. It is replete with nutrients like vitamins, minerals, fibre, and carbohydrates. It is interesting to note that turnip greens are also rich in xanthin, lutein, and carotenoids. The leafy tops are loaded with vitamin K.
Preventing Cancer
A glass of turnip juice has high content of antioxidants, which reduces the risk of cancer. Glucosinolates are also present in turnips, which are helpful in preventing and reducing the effect of cancer. They are helpful in the processing of toxins by the liver, fighting the carcinogenic effects, and restricting the growth of tumour cells. Drinking a glass of turnip juice daily can be helpful in the prevention of breast cancer, colon cancer and rectal tumour.
Weight Loss
The low calorie content of turnip makes it an appropriate item for those who are on a weight loss programme. It also has a high content of fibre that enhances the metabolic process, thereby, regulating and controlling body weight and also a healthy colon.
Cardiovascular Health
Turnips have huge quantities of vitamin K present in them that attributes to its anti-inflammatory properties. This is extremely helpful in the prevention of several heart ailments along with stroke and heart attack. Turnip juice is also very effective in lowering the cholesterol levels of the body, thereby, preventing artery blockage. Also, the presence of folate helps in maintaining the overall cardiovascular health.
Skin Health
Turnip has high contents of vitamin A, vitamin C, vitamin K and beta-carotene, and also certain minerals that are essential in maintaining the health of the skin. It helps in brightening the texture of the skin; enhance the radiance; and keeping it smooth and blemish free. Also, it has anti aging properties; the antioxidants eliminate the free radicals, thereby, preventing wrinkles, aging spots and fine lines.
Hair Health
A glass of turnip juice will not only help to maintain the health of your skin but also of your hair. Regular drinking of turnip juice would ensure that the health and texture of your hair is maintained. The presence of copper causes melanin formation and prevents premature greying of hair. Dryness, frizziness and split ends can be combated with the help of this natural drink.
Antimicrobial and Anti Inflammatory
Turnip sprouts have high levels of glucosinolates, which is primarily a sulphur compound that helps protect you from contracting benign prostatic hypertrophy, which is said to be an inflammatory condition that often can progress into cancer of various types.
Turnip juice is not something that is difficult to prepare. It is quick to make and can be consumed instantly. Many parents prefer giving their children a glass of turnip juice for its various nutrients and health benefits. The recipe to make a glass of turnip juice has been shared below.
Turnip Juice Recipe
For preparing a glass of turnip juice, you would require a bunch of turnip green and any other fruit or vegetable of your choice (apple, orange, cucumber, cabbage, broccoli and so on). This shall be a taste facilitator and make the juice a little more delicious.
Take the turnip and the chosen fruit/vegetable and blend it well until froth is produced. Sieve it and separate the juice out of it. Add sugar or honey, and lemon to taste. Also, many people like adding a bit of spices to make it more tangy and hot. This is surely going to be a glass of nutritious delight!
Simply add turnips in your salad and toss it up with some mayonnaise or eat it in a stew. It is important that you include this veggie in your daily diet to reap the many benefits it has to offer. Both the leafy head as well as the roots are loaded with vitamins and minerals that can boost both your health and immunity by several manifolds.