When Should You Visit a Specialist?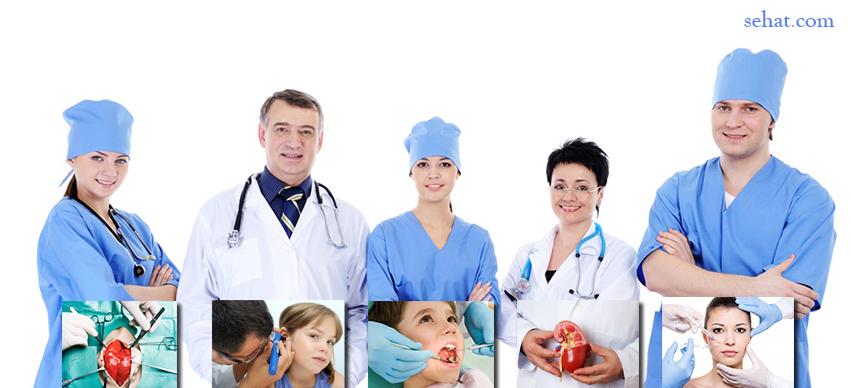 We all go through normal cough, cold, flu, toothache, ear infection, allergies and what not! It is indeed a routine affair and our family physician is enough to look into these everyday ailments and prescribe medications to cure them. But, at times, circumstances are such that visiting the family doctor is not sufficient. You or a loved one may need to consult a specialist because your family doctor seems ill-equipped to handle your health concerns. This is when all the doubts start creeping and you wonder whether it is alright to visit a specialist.
Who is a Specialist?
A doctor who has done advanced studies in one of the various medical streams and specializes in that stream is referred to as a medical specialist. We need a specialist when a medical condition worsens or gets out of the hand and a general physician is not enough to treat it. In such a situation, the specialist examines, diagnoses and treats us using his advanced clinical training. Here, the specialist makes use of lab tests, physical examination and an array of other factors to reach a concrete diagnosis and plan a treatment course.
There are various types of specialists in different streams of medicine. Some of them are as follows:
Anaesthesiologist
Cardiovascular Surgeon
Cardiologist
Critical Care Specialist
Dermatologist
Electrophysiologist
Endocrinologist
Emergency and Trauma Surgeon
ENT Specialist
Forensic Pathologist
Gynaecologist
Gastroenterologist
Geriatrician
Geneticist
Hepatologist
Hematologist
Hyperbaric Physician
Immunologist
Interventional Cardiologist
Internal Disease Specialist
Infectious Disease Specialist
Medicine Specialist
Nephrologist
Neuro Surgeon
Neonatologist
Oncologist
Obstetrician
Ophthalmologist
Orthopaedic Surgeon
Oral Surgeon
Paediatrician
Psychiatrist
Pathologist
Psychiatrist
Plastic Surgeon
Pulmonologist
Radiologist
Radiation Specialist
Reproductive Endocrinologist
Rheumatologist
General Surgeon
Sports Medicine Specialist
Spinal Cord Specialist
Sleep Disorder Specialist
Urologist
Vascular Surgeon
Depending on your medical condition, you can visit a specialized doctor. It is best to check online for a specialist near you. You may even ask your general physician for a referral.
Is the Time Right to Visit a Specialist?
When you notice something that is beyond common ailments, you should definitely seek out a specialist. The kind of specialist you visit will depend on the health problem you have. For instance, an ear infection is best treated by an ENT specialist, while chest pains and palpitations should take you to a cardiovascular specialist.
If you think your family doctor is unable to treat you and is using a trial-and-error method of treating you, it may be time to visit a specialist. It is best not to wait till your condition worsens. Remember, serious diseases and conditions can be treated successfully if they are diagnosed early and treated.
A specialist can help you deal with a range of medical issues that need greater studies and experience. Their expertise and years of experience always have an upper hand over general physicians. They can give you a better opinion and diagnose the most complicated issue. The moment you feel that your medical condition has gone beyond your general physician, don't wait long. Instead, visit a specialist immediately.