Why Do You Need Life Insurance?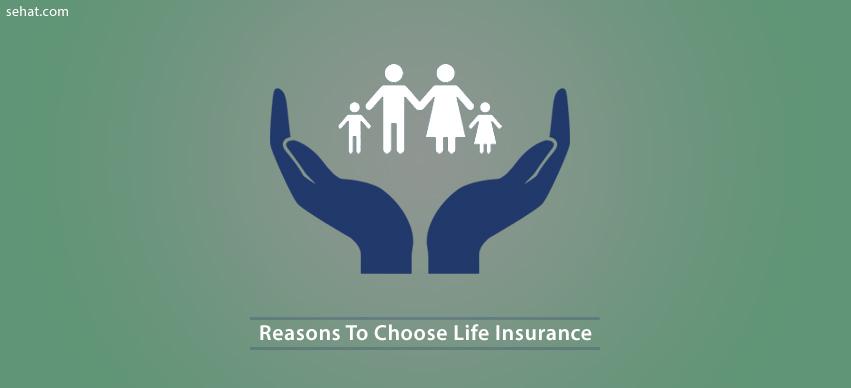 A lot of people overlook the fact that they need to get their lives insured and this is just because there's less awareness about life insurance. People are just not ready to accept the fact that one day everyone is going to die. They don't realize the fact that our life is inevitable; the accidents and the deaths occurring around us are all inevitable.

Now, if you are also one of those people who never thought about getting life insurance then yes, you are at the right place, reading the right content. You see, we've dealt with a lot of people who were never willing to get their lives insured but then we placed some major reasons right in front of them, and that's when the thought of life insurance struck their heads.


For starters, if you are just scared of getting your life insured due to those scary insurance policies and pricing plans then don't worry because you need to opt for a website like iSelect Life Insurance. With iSelect, you will be able to compare the policies of some of the best insurance companies out there, and that's exactly what will help you in saving some money on life insurance policies. Coming back to the topic of today, here are some of the major reasons why you should think about getting your life insured right now;
1. Your Family Needs It
Believe it or not, one of the main reasons why you should get your life insured is because your family needs it. You see, the one thing no person would want for their family is to suffer financially after he/she passes away. Especially if you are someone who has little children in the house and if you have a wife to take care of too then yes, you should get your life insured right at the moment so that if God forbid, you are gone and you are no longer there to earn for them, they can get some financial support in the form of the money that you insured for them. At least you will be able to live in peace when you know at the back of your mind that your life is insured and if something happens to you today, all the financial responsibilities of your family will be covered by the insurance agency.
2. The Burial Expenses
Accounting all your burial expenses with a life insurance policy will be the best thing you will do so far. You see, it is a known fact that funerals are expensive and let's suppose that you die today. Now, again, you wouldn't want to leave the burden of all those expenses on your family right? Well, if that really matters to you and if you don't want to be a burden on anyone after you die then yes, again, you need to opt for a life insurance policy because when you do that, your burial expenses will be covered by the company itself. From the cost of the casket to the cost of the grave site and all of the burial ceremony, your life insurance will cover it all for you, and you won't be a financial burden on your family anymore.
3. Unplanned Illness
As said earlier, accidents and illness, etc are all inevitable and when the time comes, you can't even do anything about it. Now, another reason why you need an insurance policy is that what if someday you fall victim to an unplanned illness and that too a chronic one? What will you do in this situation? Especially, things will get worse for you if you are the sole bread earner of your family because, with that chronic illness of yours, you won't be able to work right? And who will be earning money for the family and on top of it, who will manage all the hospital expenses? Well, if you never thought of all this, then the time is here, and you should start thinking about it. You see, there are some companies out there that allow you to use your insured money even before you die. Well, there's an exception of these companies, but yes, they do exist. This is again where your life insurance will come in handy to you, and you won't have to be a burden on your family to manage your illness expenses.

These are some of the main reasons why you need to opt for a life insurance policy right now. We hope, we've made our point here. So, now without giving it a second thought, just choose the right insurance agent or agency and get your life insured right away. Believe it or not, this will be the best decision that you will ever take in your life, and it's a must for everyone!