All You Need To Know About Social Distancing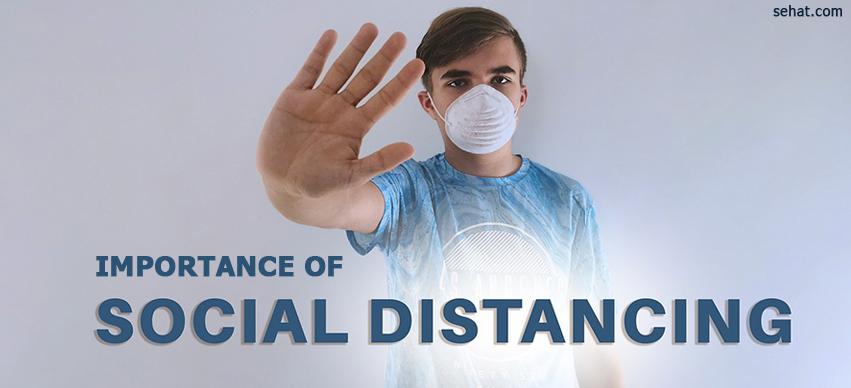 Social interactions or socializing is the end product of the way we behave and think. As a basic human instinct, right from birth, we learn how to communicate with other people. Socializing in a process through which a child or a person becomes an individual respecting his or her environmental laws, norms and customs.
In the event of an outbreak of the new pandemic, the Coronavirus (COVID-19), people are being instructed to stay at their own homes and maintain social distancing as one of the measures to stop the virus from spreading.
Keeping the constant threat of Coronavirus in view, people are now socializing with their families, friends and loved ones through digital platforms like telephonic conversations, social media like WhatsApp, Facebook and Instagram and also video calling.
This article will let you know more about terms like social distancing, quarantine, self-isolation and also why social distancing is important during the Coronavirus and what we can do as individuals to reduce the impact of coronavirus.
What Is Social Distancing And Why Is It Important?
Social distancing is a way of keeping people away from each other and preventing close contact or interactions among people as a basic measure to limit and control the spread of infection.
In order to practice social distancing, all social gatherings are suspended including schools, colleges, workplaces and offices, concerts, sports events, malls, movie theatres and even shutting down religious places like temples, mosques, and churches.
Internet-based communication strategies are identified as a key tool to ensure successful social distancing.
Social distancing can be of several types and these are implemented based on their requirements at the level of individuals or a group.
Isolation of cases
Quarantine of contacts
Stay-at-home recommendations
Social distancing affecting multiple people;
Closure of educational institutions like schools, daycare centers, kindergartens, primary and secondary schools
Closure of higher educational institutions like universities, research institutes
Workplace closure including offices, factories, retail outlets, construction, agricultural production, cafes, clubs, and transport services
Encouraging opportunities for distance working inflexible schedules or shifts
Measures to limit visitors and contact between special groups like prisoners, homeless shelters and psychiatric institutions
Canceling mass gatherings like cultural events, sporting events, festival or faith-based events and conferences or meetings
Mandatory quarantine of a particular building or residential area
What Is Self-quarantine?
Quarantine or self-quarantine is separation and restriction of activities or movements of a person who is believed to have been exposed to an infection. A person can either be quarantined at his/her own home or also in community-based quarantine facilities.
The quarantine can be applicable to;
A single person or a group of people who have been exposed to a large public gathering
A person with a history of international travel
A wider population-based geographically
The purpose of quarantine is;
To prevent transmission of infection to a healthy population.
Separate COVID-19 patients from the rest of the community
Monitoring the persons for the development of signs and symptoms of COVID-19
Early segregation of COVID-19 suspects from other quarantined patients
What Is Isolation?
Isolation is one of the ways of social distancing. While in quarantine, a person is separated from the rest of the community by asking the person to stay at home or in specialized quarantine units; isolation involves the complete separation of an infected person from the non-infected or healthy individuals. Isolation is one of those methods to stop the spread of COVID-19 infection.
Who Needs Isolation or Self-isolation?
A person identified with signs and symptoms of COVID-19 must be isolated for up to 7 days.
If a person has been in contact with another infected person, then self-isolation should last at least 14 days because the infection can take about 2-14 to show signs and symptoms.
You need to continue to stay at home even after self-isolation and step out of the house only to purchase food or medicines.
If you live with a person above the age of 70 years or a pregnant woman or a person who has a weak immune system, you may need to arrange isolation for them for up to 14 days.
Avoid sharing your bed, clothes, towel and other items of personal use if you are self-isolating.
Get adequate rest, sleep and proper hydration
A person in isolation must follow certain restrictions like;
Do not leave home for any reason but to exercise
Maintain a distance of at least 2 meters from people
Do not go out to purchase medicines or food; instead, ask them to be delivered to you at home
Do not invite visitors like friends or other family members
A person who is isolating may need to visit a doctor if he/she notices signs and symptoms of coronavirus infection such as;
Runny nose
Sore throat
Difficulty in breathing
Chest pain
Fever more than 101 degrees Fahrenheit and not responding to medications
Worsening of present signs and symptoms
How To Reduce Coronavirus Impact?
In the present condition, this is a boiling question. So how can you as an individual reduce the impact of Coronavirus?
It is very simple to stop the virus from spreading by literally just following basic hygiene routines such;
Wash your hands frequently with soap and running water
Use a hand sanitizer in conditions where soap and water are unavailable
Maintain a distance of at least 1-2 meters from people
Stay at home for as long as it is advised to you by the doctors and the government authorities
Avoid any contact with persons suspected to have COVID-19 infection
Use a tissue paper or a handkerchief to cover your mouth while coughing or sneezing
Use a mask at all times especially when going out.
Step out of the house only to buy essential things like food and medicines
Urge other people and make them understand why social distancing is important during Coronavirus. You can educate people by either communicating with them directly or through social media platforms.
Another major step to reduce the impact of Coronavirus on the general population is to stop panic-buying and hoarding food in your houses unnecessarily. People who are working at the front line to fight this virus often end up not being able to purchase essential food items during their hours of relief.
It is also equally important to take care of and reach out to daily wage workers. These people require attention right now and it is our duty to reduce the impact of Coronavirus on this section of the society by reaching out to them and helping them with their daily meals.
Measures like social distancing, quarantine, and isolation are serious efforts by the government and local bodies to decrease or interrupt the spread of Coronavirus among the population. These methods aim to minimize contact between potentially infected people and a healthy population.