Your First Visit to a Urologist Questions to Ask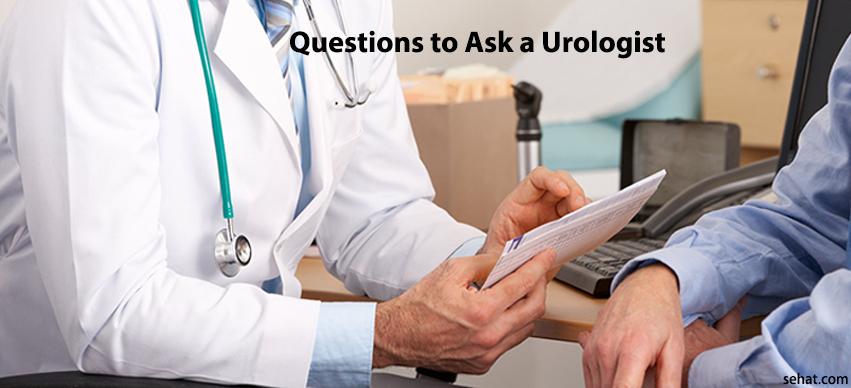 Visiting your Urologist for the first time for evaluation and treatment of your urinary problems is often a result of a referral from your general physician or gynecologist.There are a few things you can do to make the most of your first appointment with a Urologist.
What to Bring:
A list of your current medications
All x-rays, MRIs or other imaging films including written reports
Information about what treatments and medications you have taken in the past
List of the food and beverages that are part of your daily diet
Detailed notes about the symptoms you have been experiencing
Detailed notes of any known drug allergies and the symptoms you may have from taking these medicines
List of questions you want to ask your physician
Referral from your General physician, if applicable
Insurance information and card
Questions To Ask Your Urologist On Your First Visit
After the Urologist examines you, you will most likely sit down for a discussion about your symptoms and what the doctor found out from the examination. During this time, it is important for you to ask some crucial questions so that you have all the information you need about your condition. The questions you should ask your urologist are:
Does your urologist have a diagnosis about your condition?
Are more referrals required before a diagnosis can be made?
What are the treatment options that are available for you and the pros and cons of each approach?
Which treatment does your doctor think is best for your case?
Can your urologist give you a description of a long-term strategy for treatment?
Does your urologist think that the medications you may be taking, are acceptable given your symptoms and condition?
Is it possible that you may need surgery?
How will the recommended treatment affect your life?
Will you require in-patient treatment?
What are the costs of the different tests and treatments that will be required?
How long will the treatment take?
Utilize the opportunity to ask questions that helps you understand your condition further.