How Is Mobile Home Useful To A Disabled Person?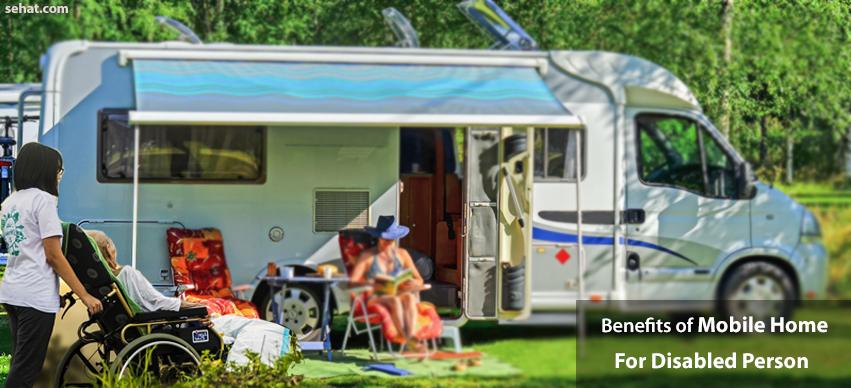 Mobile homes are the best option for individuals who love to travel. With such homes, it is easy to keep watch of your family (since you will be moving with them) as you enjoy touring different destination in the country. You are sure that you will get many benefits from a mobile home. Other than travelling freedom, life is better since you evade paying rent. You are also not afraid that a property owner will be knocking at your door at the end of every month.

With the many benefits that you will get, it is also challenging to get one if you have a disabled loved or when you are using a wheelchair. If you are looking for such a caravan suitable for disabled people, here are some of the features they should have.
1. Extra Wide Doors

As with many entries in most of our homes, the door should be about up twenty-seven inches wide. That is because no one uses a wheelchair to get through them. Therefore, as a way to be hospitable to your loved ones, it is good that you increase its width to fit the wheelchair. Your loved one will appreciate when you increase it to about thirty-three inches. All the doors in your mobile home should have this specification, at least.
2. Bathroom Should Be Accessible

After you work out on every doorway, you should consider the bathroom. The disabled individual cannot bathe while standing. Additionally, he or she might find it difficult to use the average toilet seat especially when it is high. Install a commode inside the bathroom, which you should raise. The toilet, on the other hand, should be comfortable and safe for the person to use. Such changes make it easy for him or her to use the room without compromising hygiene.
3. Install Handrails

Disabled persons use their hands to hoist themselves and for stability purposes. Their arms have to hold on to something stable to lift themselves. Thus, you should install handrails in the bathroom to ensure that it is handicap friendly. By the way, do not forget to have them on the entrance of your home. Have as many as possible to make transitioning from one seat. For instance, to the next easy.
4. Countertop and Sink Height

In mobile homes, place countertops high enough because disables persons dislike bending when doing our chores or other tasks. Additionally, it is the best way to keep children out of reach of certain things. However, for disabled people, it would require someone to assist them when picking something from the counter.

To help them become independent, contact a carpenter who can help you change the height of various utilities in the mobile home including sinks. By doing that, they will not be calling you for assistance any time they want to clean their hands or pick something from the counter.
5. Have Enough Open Spaces

A wheelchair occupies much space typically. If you fill your living room with much furniture, then it will inconvenience the wheelchair user. Try to reduce the number of furniture you place in the room, and leave enough space for the wheelchair to pass. It is also a good idea if you could install ramps on the mobile home's entry. They are better than stairs because you do not have to lift the wheelchair when going into the room.
Conclusion

Do not leave out any person when travelling in your caravan. Contact Brook Miller to acquire one that hosts every individual, including disabled loved ones.