Diastasis Recti- Do You Have It? Plus How To Treat It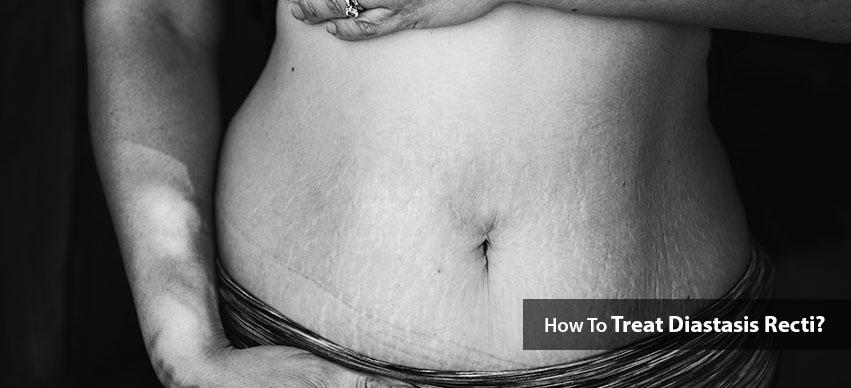 In cases where the separation is severe, one may require surgery to treat diastasis recti. But this is usually rare. You can easily restore your core without going for surgery.
The primary way to heal diastasis recti involves rebuilding the core and bringing the ab muscles back together.
There are plenty of things you can do to resolve abdominal separation. Here, we will discuss the 5 essential tips to treat diastasis recti;
Practice Diastasis Recti Exercises
Fortunately, most diastasis recti patients normally benefit from exercises that are intended to strengthen the rectus abdomens. The gap ultimately closes after some time. Diastasis recti is a condition that simply means abdominal separation. Pregnancy is one of the major causes of abdominal separation.
However, other factors could lead to this condition including stomach diseases and activities that generate pressure within the abdominal cavity.
Separation of the ab muscles and connective tissues usually leaves them weak and unable to function well.
How Do You Know If You Have Diastasis Recti?
Diastasis recti is identified as a gap between your ab muscles, which can fit two or more fingers.
To know whether you have it, lie down on your back and put your fingers on the belly bottom. Try to feel the width of the gap between your ab muscles using your fingers. If the gap can fit 2 or more fingers, you probably have diastasis recti.
The severity of this condition escalates with an increase in the width of the gap.
Mostly, this condition is associated with several signs and symptoms including bulging belly, back pains, poor posture, pain during sex, digestive issues, urinary inconsistencies, and so on.
If you feel that self-diagnostic is insufficient, you can consider checking with your doctor or a physiotherapist who specializes in abdominal health. Such specialists could also help you understand what is diastasis recti and help you fix it.
How To Treat Diastasis Recti?
Abdominal separation varies in different people as it compares with their body type and builds.
In most women, diastasis recti heal on its own. However, others may need treatment to resolve this condition.
Although this condition takes long to heal, it eventually heals with time and right practices.
Below is a list of the best exercises for diastasis recti;
Heel Slides
Candle Blow
Tap Toes
Wall Sitting
Abdominal Breathing
Toe Taps Lying on Back
Pelvic Tilts
C-Curving
Remember that exercises that create pressure within your abdomen are dangerous here. You should never involve them in your workout as they could delay healing or even worsen the gap.
2. Strengthen Your Inner Core Abdominal Muscles
Your deep abdominal muscles support the outer muscles and connective tissues. When they are weakened, they cannot perform their role effectively.
Therefore, you should focus on inner muscles strengthening workouts to ensure that your whole core is engaged. With each diastasis exercise that you do, you must focus on activating your inner ab muscles.
Besides, you can practice diaphragm breathing more often as it is a vital exercise for strengthening the inner core muscles.
3. Go For A Physical Therapy
If you find that your home workouts are not yielding any good results, then it's wise to seek help from a physiotherapist.
This happens more especially when your condition was severe.
4. Wear A Diastasis Recti Binder
An abdominal splint will help you bring back your ab muscles together. It should be used soon after delivery to get better results.
5. Eat A Proper Diet
While exercising, you should pay attention to your diet as it can help in accelerating the treatment process. Proper nutrition leads to the formation of stronger muscles which are needed in treating diastasis recti.
If you have diastasis recti, you should make it a priority to treat it as it could lead to other problems such as pelvic floor dysfunctions. Good luck!