3 Privacy Concerns That Moms Are Nervous About Baby Monitors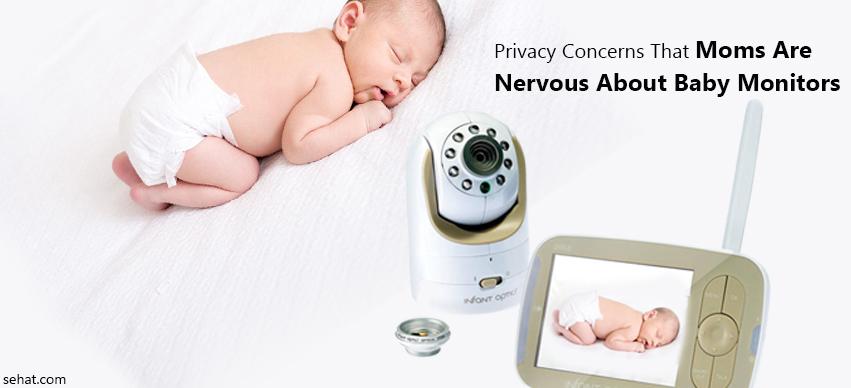 One of the important goals of every mother in life is to keep their babies safe. However, after a long day of babysitting and taking care of the little one, you probably want to sit and relax your mind and body. That's where a baby monitor comes in to play, to keep watch of your infant.
Knowing your baby's movements, gurgles and tiny coughs are being monitored, you're sure their safety is in check. Infant monitors are evolving as technology advances in the world today. A search of the best baby monitors on Google search engine returns a variety of products already on the market.
Integrated video, some with night vision, two way audio, WI-FI connections, motion sensors and smartphone apps and "ecosystem" are retailing on the market. Problems arise when you connect your infant monitors to the internet.
Many mothers think their babies are just tiny computers that can be easily monitored, explaining why toddler monitors have increasingly become vulnerable to internet threats. Here are top 3 privacy concerns surrounding infant monitors.
1. Some Sites Stream Their Webcams
Some Russian websites are known to access monitors for infants, among other things, on sites they're linked to. Therefore, the sites act as portals of vulnerability, especially if the webcams are connected to the internet. For instance, the IP addresses of people using Insecam webcams are often tracked and copied.
The information is obtained from Shodan, an Internet of Things (IoT) device. This makes the streams available to almost anyone. After several complaints from users, the owners had added filters so nobody's privacy is invaded.
2. FTC Uses Insecure Names of Monitors
Over the past years, infant monitors have been targets for hacking. After being hacked, they were used to play scary and intimidating noises to babies. The research was done on three types of toddler monitors on the market. One monitor requested for a secure password to gain access whereas the other two lacked any sort of encryption.
The three baby monitoring gear allowed three attempts to guess passwords after entering an incorrect one. This made them even more susceptible to an attack.
3. Spying
The Mi-Cam device, a Chinese manufactured device, was found with several vulnerabilities after a thorough research was done to it. An attacker was able to access the webcam through a proxy server. He was also able to intercept live video streams between the device and the manufacturer's cloud server.
The research was also able to tell how the attacker extracted the firmware. It had a weak four-digit access credential.
Conclusion
In the olden days, monitors for babies were only audio-based because they were on radio frequency for connections. The modern baby monitor is networked, online and is available on your smartphone with an availability of videos and other amazing security features. The sound babies produced in the past is what made moms anxious.
The monitors can be kept next to the baby's crib, close enough to calm your fears. Some monitors come with in-built lullabies, cloud storage, and temperature monitoring device among other amazing features to keep your baby safe. The modern baby monitor is more advanced in terms of keeping your baby safe as compared to the traditional type that had audio only.
To find out more about secure baby accessories and gears such as monitors on LittleBabyGear.com