5 Best Tips To Get Legal Representation For A Medical Malpractice Lawsuit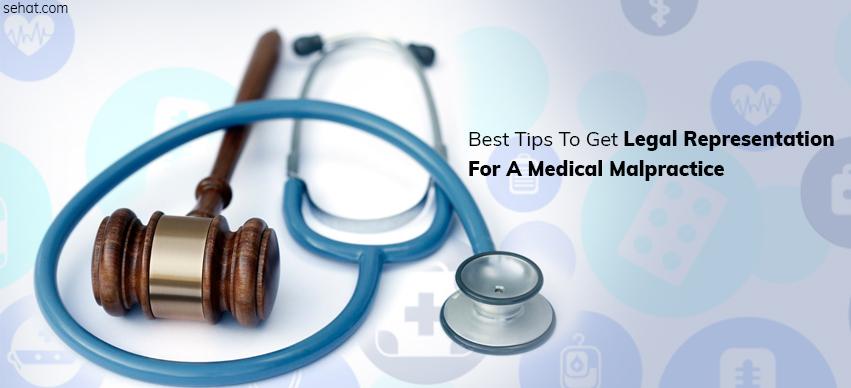 Medical malpractice ranges from misdiagnosis, negligence, surgical errors or carelessness experienced by you or your loved ones in a health facility and you can sue in search of justice. These cases are complex and can be difficult to prove in a court. For a chance at winning and getting justice for you or your loved one, it is essential to have a good lawyer representing you. This field requires specialized lawyers due to the nature of the case, unique procedures set out, and time taken before conclusion as some cases can take years to solve. Consider these crucial tips below when choosing the right legal representation for your medical malpractice suit

1. Conduct Online Search

Medical cases are a big deal, and a win for the representatives gives them milestone. The media picks up on this and publishes such information for all to see. You can carry out an online search on medical malpractice firms and their prior cases then follow track records of some firms that were involved. From your list, you can go ahead and choose one that has won a case similar to the one you would like to pursue. Information can be found on their websites, social media platforms and from search engines. If you are within the New Jersey area, a Bergon County Attorney. may come in handy when you need representation on a medical malpractice lawsuit. He or she will guide you through the process, align your facts right and brief you on the possible outcomes of the case.

2. Consult The Bar Association In Your County

Local bar associations have an updated list of representatives and firms that specialize in this field. They also offer information such as the expected legal fees. You can then use this information to narrow down the list provided to match your requirements. Attorneys make it easier to initiate contact as they leave their contacts and locations at the local bar association. In case you get turned down by the firm you opted from the list provided, you can use the rest of the firms listed as your representatives too.

3. Ask For Referrals

It can be hard to walk in blindly and trust someone with such delicate information about you or your loved ones. Ask friends and families about reputable firms when it comes to medical malpractice suits. They may provide information they may have gathered from other friends or give information on the representatives they have interacted with while in similar situations as you. Consider those with happy results and positive remarks as this can be a pointer that they might help you win too.

4. Reviews

People who have sort legal representation for medical malpractice leave comments about the firm they used and their experience. Make a point of going through these comments and reviews as they depict the experience you might experience yourself. The reviews also help rank the best lawyers among the top and also those who have taken many cases and won. These reviews are helpful when you have no idea where to start.

5. Contacting Different Representatives

You can search and get a list of representatives, but that may not be enough. You can go that extra mile and initiate contact with all representatives. Once they respond to your request and a meeting is set up, you can state your case, and they can advise on how to proceed and even their billing rates. From this, you can then decide on whom to work with as your representative.