8 Things You Should Know About Medical Negligence Cases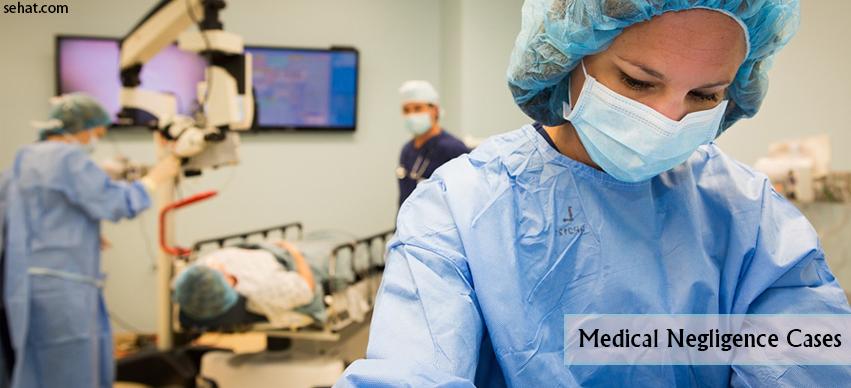 If you or a family member has been a victim of medical negligence, then filing a suit may be the best option. However, many people struggle with this process and often make their own mistakes along the way. To get a better understanding of the process and what you should know before filing, these are the most crucial things to understand about medical malpractice cases.
1. You Don't Need Names
Chances are, you're not going to know exactly who made the mistake. A misdiagnosis may have been made by an unknown lab assistant or a surgery gone wrong could have been botched by any number of people. In order to pursue medical negligence cases, you only need to know the facility. Medical negligence solicitors who are familiar with the medical law can help you determine who is at fault as well.
2. Make a Claim Early
Medical negligence claims in the UK have to be made within three years of becoming aware of a problem in most cases. There are a few exceptions but there is a better chance of having a successful lawsuit if it's made earlier rather than later. For instance, if the person that was affected by the negligence is suffering from a mental illness as a result and cannot represent themselves properly, they will be able to file a claim within three years following their recovery. Also, if the person affected was a child, they have 3 years following the 18th birthday to file a claim. Besides these 2 cases, most cases will have to be resolved within 3 years of discovery or thrown out.
3. Find an Expert
The best medical negligence solicitors are specialized in that particular field and will help you navigate the legal process. Don't go to a general practice solicitor and instead seek out someone who has experience in your area. Actual medical negligence lawyers will be able to hear your situation and let you know if you have a case or not. If you're looking for qualified medical negligence solicitors, you should try visiting the-medical-negligence-experts.co.uk who can put you in touch with an expert lawyer who specializes in your claim.
4. Expect to Settle
Most medical negligence claims won't ever see the inside of a court and you should expect your case to be settled before you have a full trial. In most cases, there will be an offer for a financial settlement. While you should be prepared for a court case, this doesn't happen in many cases.
5. Have Funding Sources
There used to be Legal Aid available to fund medical negligence cases but this is not available in most cases today. Legal Aid is only available in a limited number of situations so don't depend on this for your case. Most people will use a Conditional Fee Agreement that does not require payment if your case does not win or settle. Since legal fees are high, have an agreement before moving forward.
6. Have Documentation
If you want your clinical negligence case to be successful, you'll need to provide the proof. Obtain all of the medical records, tests, and any other relevant information about the medical situation. You may also need to have expert medical opinions so obtaining other medical personnel's opinion of your situation may also be beneficial. Your solicitor can help you navigate this process and inform you about what documents you'll need.
7. Expect to Wait
Unfortunately, the legal process can take a significant amount of time so you shouldn't plan on getting a settlement immediately. In most cases, the time frame to get to the trial can be anywhere from 18 months to three years or even longer. The injury, the defendant's attitude to liability and the complexity of the case will all be factors.
8. Know the Definition of Medical Negligence
Although many people feel as though their healthcare has not been the best, they may not have a case for negligence. The medical professional or facility has to have been negligent in patient care. This may be where the care was poor and led to an injury. Having to wait for a meal isn't negligence but giving thin liquids to a patient who was on thickened liquids would be negligence.
The most common causes of negligence include incorrect diagnosis, a lack of treatment, or prescribing the incorrect treatment. While this is not an exhaustive list, a successful case is going to be based on a medical professional making an error in treatment. This error also has to be evident to the wider medical community which is why it may be difficult to prove in some cases.
Winning or settling a medical negligence case is possible with the right planning and execution. If you're unfamiliar with this process, obtain expert help as early as possible. These are some of the important things to know that will help you navigate the complicated process.