Tips to Live a Healthy Lifestyle In 2019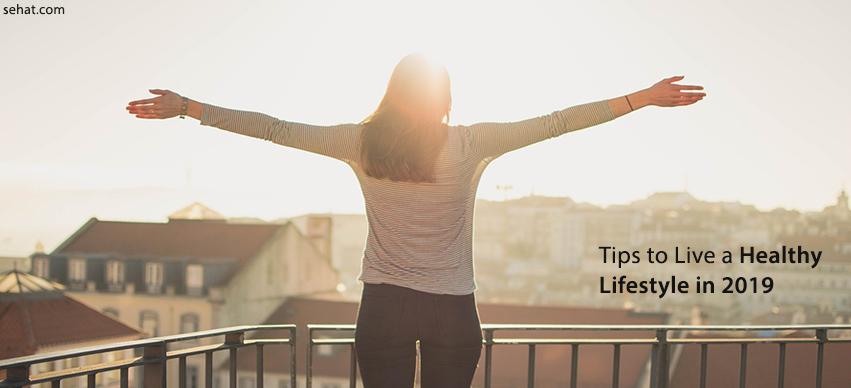 The outlook on healthy lifestyle has changed over the years. A healthy lifestyle focuses on the physical, emotional, and mental health. An increase in various chronic illnesses has also promoted healthy lifestyle awareness. As the New Year continues to unfold, leading a healthy life is among the top priorities for most people globally. People have different goals that contribute to a healthy lifestyle. These resolutions have both short and long-term benefits. It can be challenging coming up with a list of what to do to achieve the goal. Here are a few areas that you should consider:
1) Enroll In A Fitness Program

Most people are trying to recover from the excess weight gained during the Christmas holiday. Others have been striving to have a specific body shape. Masters Fitness gives you an opportunity for personal training while offering professional guidance. You can also access the gym and exercises classes that suit your needs.

Businesses establish a website to allow clients to access and inquire about the services. You can access the internet to find a gym within your locality. Be keen to read the testimonials from past and current clients. Consider the experience and the skills needed for them to understand your ultimate goal if they are to provide the right solutions.
2) Take It Easy

Family, work, and life, in general, can be overwhelming, especially if things are not working out for you. It is important to take a break from it all for your sanity. Make simple but sure decisions that will yield results, both in the short and long run. Ensure that you also make reasonable resolutions to avoid stress.
3) Consider A Healthy Diet

Your body is defined by what you feed it. Take a break from all the unhealthy eating habits. It is a slow but gradual process that will not only make you feel better about your body but will also boost your immune system. You can access various healthy diet samples online that would be efficient. Remember to incorporate enough water in your diet.
4) Get Enough Sleep

Nowadays, most of the time is utilized at work and probably online trying to catch up with what is trending. Sleep is important for your body. After a long working day, spare at least 5 to 6 hours to get adequate sleep. It will help your body achieve a higher functioning level, both mentally and physically. Enough sleep also boosts your immunity and cardiovascular health.
5) Frequent Checkups With Your Doctor

A doctor's visit means that you are either sick or going for a follow-up or check-up. You do not have to wait for illnesses to strike so that you can visit your doctors. For example, most cancer patients discover their conditions when it is too late to get proper treatment. In some instances, the doctor will be quick to mention that the situation would have been different if the patient had checked in earlier. Make an appointment with your doctor to go for a full-body check-up at least once every year to avoid any issues.