Coronavirus– Tips To Manage Stress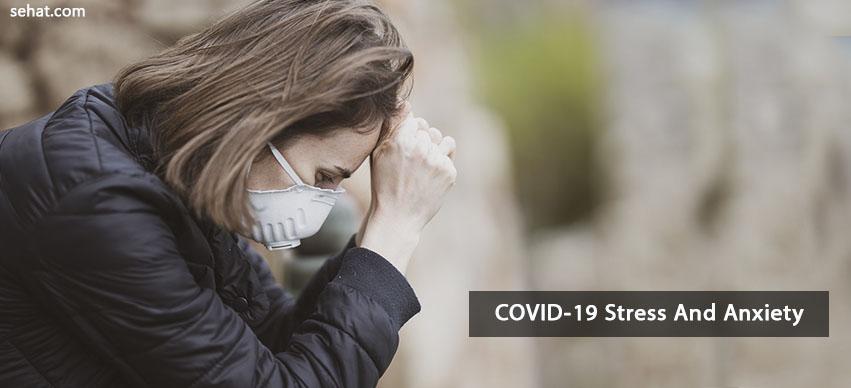 The outbreak of the COVID-19 pandemic has caused towns, cities, and even nations to shut down completely. Millions of businesses and institutes have suffered humongous losses as their functioning had to be stopped abruptly. The general public is being constantly educated about the advantages of social distancing and maintaining basic hygiene.
In the wake of the state of health emergency due to the coronavirus, the World Health Organization (WHO) has announced that this time of crisis is slowly but certainly generating relative stress and fear among the general population worldwide.
This situation has proved to be a double whammy for individuals who had been seeking psychological counseling haven't been able to receive any sessions making them increasingly prone to the coronavirus stress.
Stress seems to be a common factor among those either working at the frontline such as medical staff and policemen and also among those people who are living in areas that are heavily affected by the coronavirus. The potential uncertainty as to how long the coronavirus will last and how it will impact lives is a definite trigger for stress, fear, and panic.
Symptoms Of Stress
Anxiety, panic or worry
Difficulty in concentrating
Poor sleep habits
Anger
Social withdrawal
Over-exposure to media
Extreme vigilance of personal health and lifestyle
Feelings of grief or loss
Excitement, curiosity, relief
This article will give you a brief overview of the Coronavirus along with a few tips to manage coronavirus stress.
What Is Coronavirus?
COVID-19 is an illness caused by the spread of coronavirus from person to person through droplets when an infected person coughs or sneezes. The virus can also spread from contaminated surfaces like tables, doorknobs, and touching the nose or mouth with unclean hands.
Although everyone is at risk of having coronavirus, the chances of having infection are relatively higher for elderly patients with serious co-morbidities like hypertension, diabetes mellitus, autoimmune diseases, and chronic lung disease.
Illness from coronavirus can range from a mild infection (showing no signs and symptoms) to a severe illness causing respiratory failure. Symptoms of coronavirus may take 2 to 14 days to appear.
Some presenting features of COVID-19 infection are;
Fever
Runny nose and headache
Body ache including joint pains and muscular aches
Cough
Difficulty in breathing or shortness of breath
Chest pain on breathing
[Also Read: Loss of smell a symptom of coronavirus]
Since coronavirus spreads from person to person through droplets, you can prevent getting infected by taking measures such as;
Wash hands frequently with soap and water
Maintain at least 1-3 meters of distance from people
Avoid touching your face, especially nose and mouth
Use a tissue or handkerchief while sneezing or coughing
Stay at home as much as possible
Avoid going to crowded places like shops, markets or where there is a gathering of more than 10 people
Tips To Manage Coronavirus Stress And Anxiety
Although the coronavirus has proven to be a major health issue, social media and digital communication have proven to be a boon as several health care systems and psychiatrists are coming forward to help people and advise them with simple tips to manage coronavirus stress and anxiety at home.
Some tips to manage coronavirus stress are mentioned below which are essential for maintaining a relatively healthy mental and physical lifestyle. There are certain things you can do to manage stress and anxiety effectively.
1. Stay Well Informed
The sole purpose of going through the news from reliable sources only is to be aware and adequately informed about the COVID-19 situation around you and your loved ones.
Along with being well informed, it is also equally important to understand that due to this period of crisis, a lot of fake news and rumors are making rounds which instill panic and fear among masses.
2. Stay Connected Yet Physically Distant
Social distancing is one of the major precautionary measures adopted by governments all over the world in an attempt to break the chain of the spread of this virus. Being socially distant doesn't necessarily mean to feel isolated. You can remain virtually connected with your friends and family through digital communication platforms.
3. Pay Attention To Only Those Things That You Can Control
Constantly dwelling over thoughts like how long will the pandemic last, how many people are going to be affected, and how are the world communities going to suffer, will simply increase the anxiety.
Instead, you can start focusing on what you can do to reduce your personal risk of getting infected by following basic measures discussed previously.
4. Make A List Of Things That You Can Do
While most people are spending the lockdown by getting worried about the things that they can't control, others are making the most out of this phase.
Some of the activities you can indulge in are;
Learning new hobbies and skills online
Pursuing old hobbies that may have taken a backseat due to a busy work routine
You can use digital entertainment to the maximum during this time
Decide to call up and speak to at least one friend or a relative every day. This helps you to stay connected and also lets you know what other people are doing to keep themselves busy.
You can also plan for activities once the lockdown is relaxed.
5. Focus On Your Health
This lockdown period is the best time to indulge in some health care practices like;
Begin a good exercise routine
Eat healthy nutritious meals
Find out ways to relax such as yoga, meditation, music, gardening, art, and so on.
6. Reach Out To Those In Need
While you are self-isolating, you can provide a meal to at least one needy or a homeless person each day while maintaining good hygiene. You can also feed stray animals.
You can further use social media platforms to encourage other people as well. Reaching out to the needy can instantly uplift your mood and make you feel happy about yourself.
7. Seek Help
If you are unable to overcome your anxiety and fears in spite of the available self-help measures, you can seek professional help through online platforms.