5 Tips for Staying Fresh and Clean while Traveling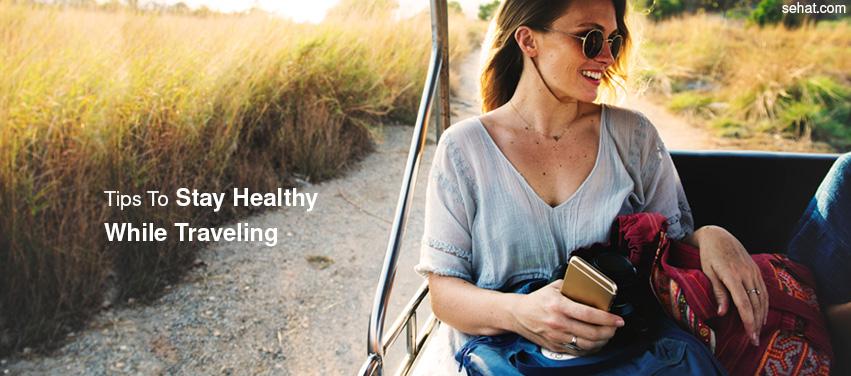 Travelling can be really fun. Whether it's going halfway around the world to explore a country that you've never been to, or just going on a road trip 5 hours away from your hometown. There is still that sense of adventure you can't deny.
But not everything is easy when it comes to travelling. One of the hardest things is staying fresh and clean. Of course, when you are going to a new place, you want to look refreshed when you arrive, but it can get difficult especially when you are cooped up inside the plane or car for too long. Here are some tips you can do in order to avoid looking worse for wear when travelling.
1. Wash Your Hands and Face
Do you know that when you travel by plane, there is more chance of you contracting a cold than when you travel on the ground? That is because of the cabin's low level of humidity. So washing your hands and face is not only to keep yourself fresh but also to keep you away from a possible cold. For your hands, you can bring a hand sanitizer with you. For your face, if you do not have access to a washroom, there are actually some facial products that you can use that will not require water.
2. Keep Your Breath Fresh
Having bad breath is one of the greatest enemies of feeling fresh while travelling. If you can't have access to a bathroom sink so you can brush your teeth, don't worry, there are ways to keep your breath fresh. The first thing, of course, is to avoid food that can cause bad breath, so step away from food with too much garlic. Always have a pack of mints or gum with you that you can have after you eat. There are some products, like mini disposable toothbrushes that even has a floss at the other end for thorough cleaning.
3. Choose Comfortable, Wrinkle Free Clothes to Wear on Your Travel
It's not just smelling good and fresh, but you also need to look the part. Remember the saying look good, feel good. If you are going to a place that is hot, make sure to wear something lightweight so that you will not sweat. Choose a material that is also wrinkle free so that you will still look good even after hours of travel.
4. Stay Hydrated and Make Sure You Eat Properly
One way of staying fresh is to be properly hydrated. You need to keep your body nourished. Travelling can feel draining and stressful at times. Being hydrated can lessen the feeling of fatigue. Also, it will keep your skin looking bright because being dehydrated might make your skin look dull and tired.
5. Bring a Portable Bidet With You
Did you now that you can bring your own bidet with you? This is great when you are travelling and there are no proper bathroom facilities. If you are interested in getting a personal bidet for your next travel.