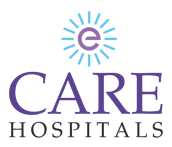 Care Hospitals
, Nampally
Exhibition Grounds Road, Nampally, Hyderabad, Telangana - 500001
40 Specialities

69 Doctors
The CARE Hospitals Group is a multispecialty healthcare provider, with 15 hospitals serving 9 cities across India.
When Care Hospitals was established in 1997, founder Dr.B.Somaraju, MD, DM,
PhD, envisioned a union of internationally renowned clinical and
research experts providing exceptionally compassionate care for patients
of all ages.

The hospital provides specialty medical services in all facets of Cardiology, Cardiothoracic Surgery, Paediatric Cardiology,Paediatric Cardiothoracic Surgery, Neurology,
Neurosurgery, Nephrology, Urology, etc. The in-patient services include
intensive care, cardiac care, neurological care, paediatric care,
medical care, as well as surgical, diagnostic and emergency services.

Today, Care Hospitals is among India's leading hospitals for cardiovascular
medicine and advanced diagnostic and therapeutic technologies,
successfully treating cardiac conditions from chronic arrhythmias to
sudden heart attacks.

Specialities
Anesthesiology

Bio-Chemistry

Cardiac Rehab Yoga

Cardiology

Cardiothoracic Surgery

Critical Care

Dentistry

Dentistry & Maxillofacial Surgery

Dermatology (Skin)

Emergency Medicine

Endocrinology

ENT (Otolaryngology)

Gastroenterology

General Medicine

General Surgery

Gynecology

Hematology

Hepatology

Internal Medicine

Laboratory Medicine

Medical Oncology

Micro-Biology

Nephrology

Neurology

Neurosurgery

Obstetrics and Gynecology

Ophthalmology

Orthopedics & Traumatology

Pathology

Pediatrics

Physiotherapy

Plastic Surgery & Cosmetic Surgery

Psychiatry

Pulmonology

Radio-Diagnosis

Radiology

Rheumatology

Surgical Gastroenterology

Urology

Vascular Surgery
Services
Ambulance services
Cath lab and interventional radiology
24 Hrs Night Pharmacy
Dialysis
Non-invasive labs
EEG
Surgical intensive care unit
Intensive coronary care unit
Medical intensive care unit
Cardio-thoracic intensive care unit
Neuro-surgical intensive care unit
Neuro-intensive care unit
Acute medical care unit
CT scan, Ultrasonography, MRI
Doctors List
| Name | Speciality | View Profile |
| --- | --- | --- |
| Dr. Guntuboina Usha Rani | Cardiothoracic Surgery | |
| Dr.G. Pramoda | Dermatology (Skin) | |
| Dr. Aneel Kour | Gynecology | |
| Dr. Abdul Majid Khan | Internal Medicine | |
| Dr. Goverdhan Mandula | Internal Medicine | |
| Dr. Kirit K Pares | Internal Medicine | |
| Dr. Syeda Shaista M. Hussaini | Nephrology | |
| Dr. Syed Ameer Basha Paspala | Neurosurgery | |
| Dr.T. Narasimha Rao | Neurosurgery | |
| Dr.P.V. Sarath Chandrika | Obstetrics and Gynecology | |
| Dr. Raaghava Reddy | Pathology | |
| Dr. Vijay Sheshadri | Psychiatry | |
| Dr. Sudigali Sunanda | Pulmonology | |
| Dr. Naresh Veludandi | Surgical Gastroenterology | |
| Dr.N.P. Padmakar | Urology | |
| Dr.M. Krishna Prasad | Anesthesiology | |
| Dr.N. Mukundam | Anesthesiology | |
| Dr. Nagaratna D. K. Murari | Anesthesiology | |
| Dr.S. Ravi Kumar | Anesthesiology | |
| Dr. Sanjeev Solomen | Anesthesiology | |