Polycystic Ovarian Syndrome -"A condition Haunting Teenagers"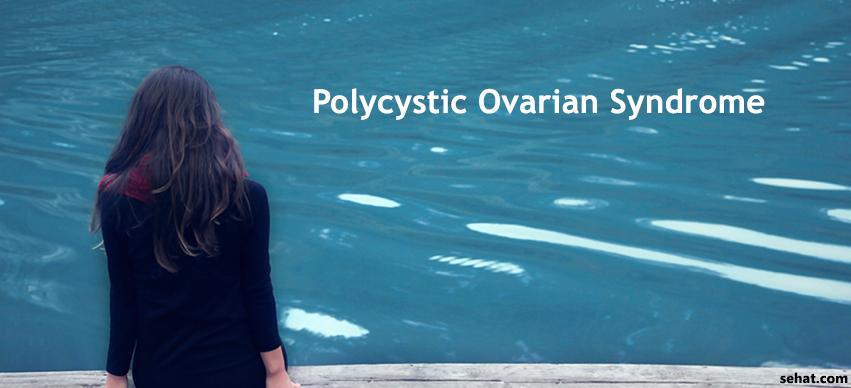 There are many teenage girls, some school going, few attending colleges and many working girls who silently face the stress of having irregular cycles, mood swings and a lot of changes happen internally and externally in their body. Some changes, even taking a toll on their physical appearance and affecting their mental peace. The irony is that, none of these girls approach a doctor or seek medical help, but silently suffer with the problems. Little do these young girls know that they have been suffering from a hormonal imbalance that can be dealt with easily at an early stage and their lives can certainly get better.Yes, we are talking about PolyCystic Ovarian Syndrome(PCOS), which is very common among young women, especially the teenagers.
How To Deal With Their Concerns?
First and foremost, the little girls have to be taught to identify the symptoms of PCOS. Overweight, sedentary lifestyle, unhealthy eating habits, stress etc, could all lead to this condition. Symptoms of weight gain, increase in facial and body hair, acne, irregular cycles, missed periods, mood swings can all be warning symptoms.If left untreated, infertility could be an outcome in the future among these girls.
Who Can Help?
School teachers, mothers, neighbors who are woman, health workers, nurses, paramedics and doctors can be a supporting source to help in identifying these girls who silently suffer from this stigma and refuse to seek help. They need to be handled very carefully and made to understand that the physical problems of body hair, acne and obesity can surely be sorted out with treatment and this would reduce half of their worries. They need to be directed towards a doctor who can screen this disease and help them with lifestyle changes and medications to bring the hormones under control.
They have to be made to understand that they are not the lone sufferers, but many other girls are also dealing with the same problem.
Treatment Options
The condition needs to be treated in multiple steps. Medications, lifestyle modification and psychological support are the three basic steps of therapy .The backbone of the treatment lies in dealing with emotional and physical factors altering the life of the teenager.
What Doctor Does?
The doctor will have to do a general examination and also an ultrasound to look for cysts in the ovaries. This will be followed by a hormonal test, to check the FSH, LH and other hormonal levels. In case of a hormonal abnormality and ultrasound evidence of cysts along with symptoms favoring PCOS, treatment has to begin immediately.
Weight loss, healthy diet, avoiding oily food and junk food, disciplined lifestyle, meditation, sleep for at least 8 hours a day will be the needed life style modifications. If one implements these correctly, changes in the body and mind will be noticed soon. Also hormonal preparations like birth control, for 3 months would regularize the cycles and also reduce acne and help in weight loss.
Recent Advances
Metformin has been added to patients of PCOS, which brings down sugar levels and also helps in resuming ovulation and weight loss. It can now be continued even during pregnancy. Myoinositol is a new drug for treating PCOS effectively.
With these measures and medications, we can deal with PCOS in the best possible way.
All the girls who are silently suffering from these symptoms, need to come out in the open and feel free to seek help.They must learn that they are not alone and many have this problem and the condition can be easily dealt with.