Tips To Choose Best Essential Oil Company To Buy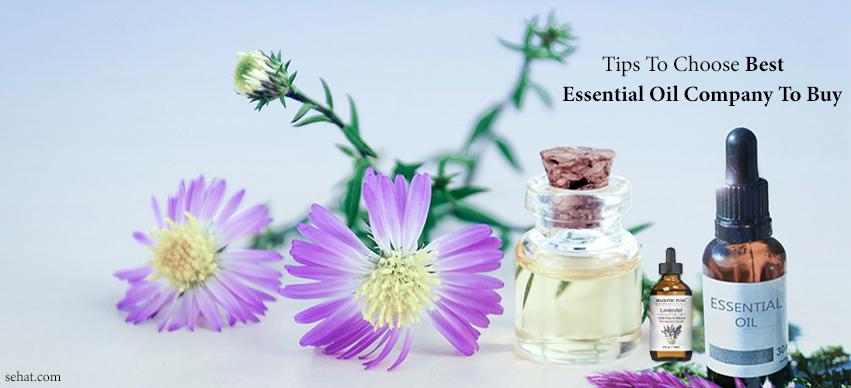 There are many companies selling essential oils, some which sell the best products while others don't. Due to the sensitive nature of essential oils, it is important to ensure that you buy from reputable essential oil companies.
How To Choose Best Essential Oil Company To Buy
Here are tips to use to choose the best essential oil company to buy from.
1. Check The Reputation Of The Company
The best essential oil companies have a good reputation. Customers love the product, which is shown by the positive reviews they leave when they use the essential oils. In most cases, these reviews are left on unbiased and unrelated websites, showing that they are authentic. Most likely you will find that the company has been in the business for a while and has gained the trust of its customers, although you may find new entrants whose essential oils are good.

You can find a lot of information online. Therefore find out the history of the company, the products it sells, its target markets, the chain of distribution and the like. Does it sell the products directly to customers or it uses multi-level marketing? Remember that some of the multi-level marketing companies are not always easy to access since they use agents to market their products.


You can also check out the list of reputable essential oil companies online and you will find the essential oils you like most.


2. Look For A Company With Integrity

When you are buying essential oils, you need to buy from a company that has integrity. This is a company that will only sell high-quality products and will not give false information about the products. For instance, if a company is claiming to sell 100% pure essential oils, it should be selling that oil and not an adulterated product.

It should also give true information regarding its products on its website such that customers will know beforehand what they are purchasing. Such information includes the type of oil, country of origin, tests that were done and any other essential information relating to the product.


3. Offers Additional Items

A company that is not only selling essential oils but also offering additional items such as diffusers and humidifiers albeit at a discount is a sign that is one of the best essential companies. It's selling of additional items is an indication of its commitment to selling essential oils and other products that will enhance the use of the oils.

4. Involves Third Party Testing

With third-party testing, the company has its essential oils tested using GC/MS testing or any other method of testing by a third party to check if the oils are of the best quality. A company that involves a third party in testing its products is confident that the essential oils are of high quality.

5. Ease of Purchase And Returns of The Essential Oils

Are the essential oils of the company easy to purchase? Can you find them online? If it is a multi-level marketing company, it is easy to access the products? How is its returns policy? How easy is it to return a product? Does it address problems and questions easily and fast?

Buy from an essential oil company that is accessible both when you are purchasing and when you need a particular issue related to the product addressed.


6. Consider The Pricing of The Essential Oils

Price should commensurate with value. However, expensive doesn't mean it is good while moderately priced oil does not mean it is not good. In some cases, the company may have discounts and sales on the essential oils, making them available at lower prices while still maintaining good quality.

Also, different essential oils have varying price levels and so you may find that Chamomile, Olive and Jasmine oils are more expensive than Coconut, Rosemary and Lavender oils mainly due to availability and not based on quality.