Top 5 Reasons To Try Liposuction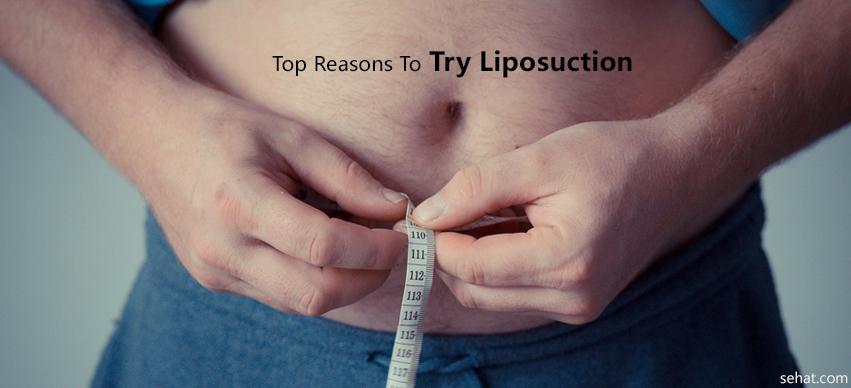 Over the years, cosmetic surgery has become more and more popular, and one of the of the most popular procedures is Liposuction, also called Lipoplasty. This type of cosmetic procedure makes use of a hollow instrument called the cannula which sucks fat from the body through a high-pressure vacuum.

Liposuction is most often used in areas of the body that can have undesirable deposits of fats, such as the abdomen, thighs, arms, and calves. It is actually a very common cosmetic procedure. If you are wondering if liposuction is something you should be considering, take a look at the list below for reasons to try liposuction.
1. To Get Rid of The Stubborn Areas in your body Despite Your Weight Loss
So you've made the goal to be healthier this year. You've become more active, gone to the gym and have made exercise part of your regular habit. You've also changed your diet and introduced healthier meals to your lifestyle. You've definitely seen the weight loss, but for some reason, there are just some areas in your body that still that unwanted fat. And it is not going anywhere no matter what you do. You can do liposuction. it is the perfect choice for targeting specific areas of your body where you want to get rid of the fat.
2. To Gain More Confidence
When you've made a significant progress in your weight loss journey, but find problem areas, it may still not give you the confidence that you are looking for because you might feel that all your effort is for nothing. When you do liposuction, you can achieve the body that you were aiming for, and that will bring your confidence high.
3. To Reduce Fat Production
One of the things that liposuction actually does is to remove the fat cells in your body. That means that there is less chance for you to gain the weight that you lost. But of course, don't treat liposuction as a cure-all for your weight loss needs. In fact, if your goal is to lose weight, liposuction is not the answer for your need. But when you want to keep the weight you've lost, liposuction may help.
4. To Add More Shape to Your Body
If you want to have a more defined shape for your body, liposuction is a good idea. You can have the procedure to specific areas in your body, such as your hips, abdomen, and thighs to give it more definition.
5. To Help You Live A Healthier Life
Because liposuction can decrease the fat cells in the body, it can help you stay on track with your goal for a healthier lifestyle. These fat cells, called triglycerides, is actually produced by our body. When you have too much of it, it can lead to serious diseases such as heart disease and the like. A research shows that those who have high levels of triglyceride who underwent a liposuction saw a significant decrease in the fat cells in their body.