Juicing for Weight Loss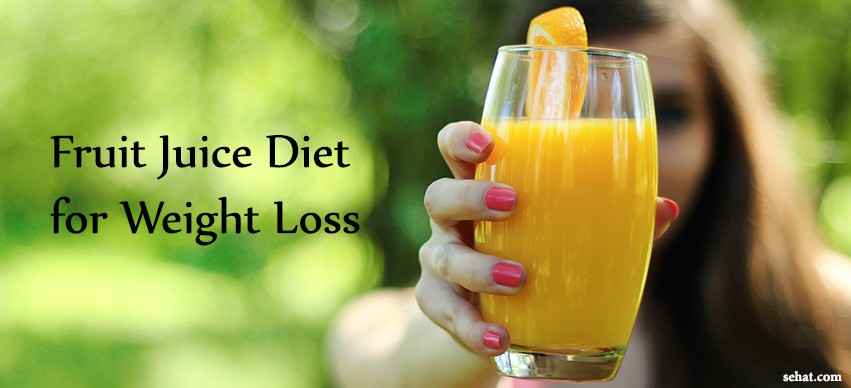 Benefits of Juicing
One of the most effective ways to provide massive amounts of essential nutrients and minerals to our bodies is juice! There are a number of reasons why juices are beneficial; some of them are given below:
The nutritional goodness of juices gets rapidly absorbed in our systems, while providing our digestive system some rest. Juicing is an ideal way to flush out toxins from our intestines, giving our body a chance to rejuvenate and restore. A well chalked out juicing program helps to lose weight, improve skin tone and heal illnesses.
By juicing, you are providing your body with a huge amount of vitamins, minerals, and other plant based nutrients, which normally you would not be able to provide by consuming these foods at one time
The process of digestion and assimilation is completed with maximum speed and efficiency by ingesting juices. The body uses this saved energy for detoxifying the liver and kidneys
The benefits of maintaining an alkaline environment in the body are tremendous. All vegetables are alkalizing. Their benefits include:

Better digestion
A stronger immune system
Natural body weight
Better overall mood
Improved cardiovascular function
Improved bone and joint function
Healthier skin, hair, and nails



The antioxidant vitamins C and E found in most vegetables and fruits can prevent the damaging effects of free radicals on artery walls, maintaining their elasticity and helping to lower triglyceride levels.
How a Juicing Program Works
A week - 10 day long juicing fast is usually sufficient to detox your body. During the first few days of the fast, the body may respond with headaches, moodiness and sluggishness. Once the body is past this phase, it will respond by losing about 10-15 pounds in the first week. You will end up feeling more energetic than you ever felt!
The Best Fruits and Vegetables for Weight Loss
A lot of people end up juicing high sugar foods like grapes, mangoes and pineapples. Though these taste great, they end up spiking the levels of sugar and insulin in your blood. When it comes to weight loss, it is better to stick to more vegetable juices. Keep juices focused on ingredients like broccoli, cabbage, cucumber, and leafy green vegetables. Vegetables which are high in potassium such as spinach help to flush out sodium from the body and thus help in reducing bloating.
Juice Recipes for Weight Loss
1. Grapefruit and orange juice: Loaded with fat burning fruits and vegetables, this juice is a great way to kick start your day!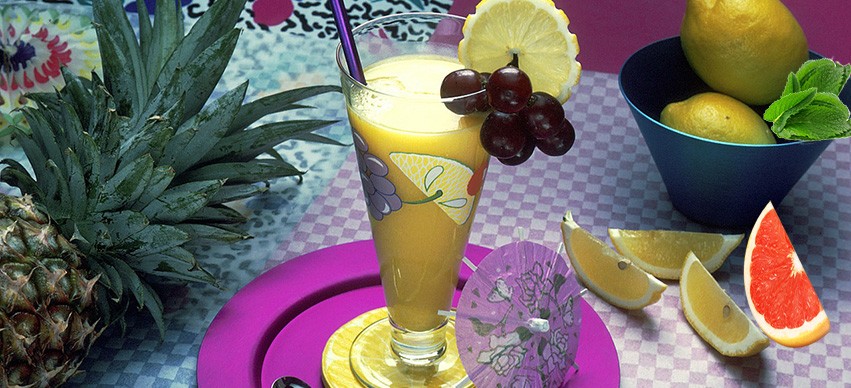 Ingredients:
Pink grapefruit, peeled-1
Oranges, peeled-1
Mint-1 bunch
Lettuce-1 head
Put all the ingredients through a juicer.
2. Green Detox: This smoothie can be had for breakfast or lunch. The Kale and cucumber help in detoxification of the entire system, while apples and cucumber help in weight loss.
Ingredients:
Fresh Chopped Kale- 3 Cups
Apples- 2
Cucumber-1
Lemon-1/2
Put all ingredients in a juicer and process into a nice smoothie.
3. Metabolism booster: Speeding metabolism helps in faster weight loss. The lemons and spicy peppers help to boost metabolism, while the cucumbers and celery keeps the body hydrated and fuller for a longer time.
Ingredients:
Cucumbers-2
Celery-5 stalks
Apple-1
Coriander-1 Cup
Lemon-1
Red Pepper-1
Put all the ingredients in a juicer and make into smooth paste.
4. Carrot and grapefruit juice: This juice shows great effectiveness for weight loss when drunk on a daily basis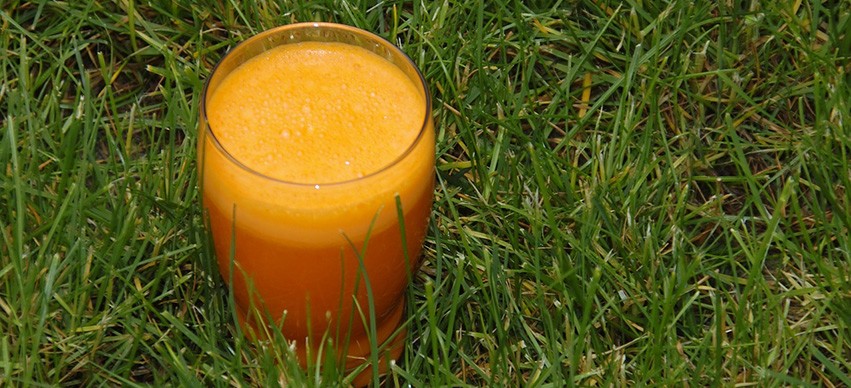 Ingredients:
Pink Grapefruit – 1
Carrots – 4
Lemon Juice – 2 Tablespoon
Ginger – 1 Inch
Peel the grapefruit, and add cut pieces to a food processor along with peeled and cut carrot cubes. Squeeze lemon juice and add peeled ginger to it. Mix for 3-4 minutes.
5. Cucumber and Kiwi smoothie: Cucumber helps to reduce bloating and water retention. Kiwis are rich in energy and vitamins, and low in calories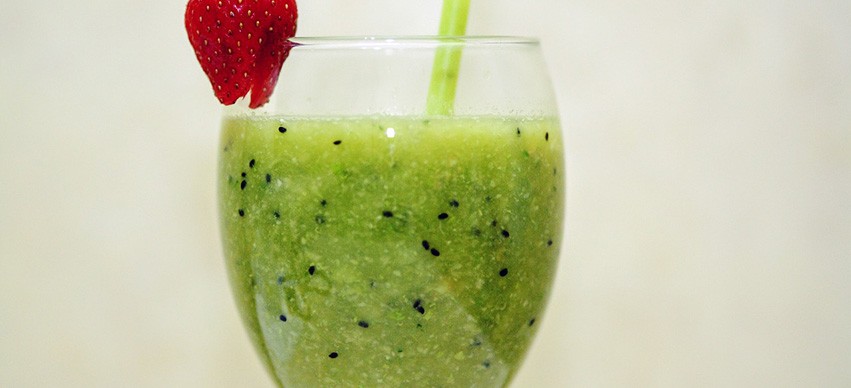 Ingredients:
Kiwi – 2
Cucumber – 1
Lime – 1/2
Mint Leaves – A few
Add peeled and chopped kiwis and cucumbers to the blender; add a dash of lime and the mint leaves. Blend well.
Although these juices help in weight loss, watching the portion sizes and maintaining a balanced diet is important to lose weight successfully. And of course you cannot forget about exercising!