Colon Cancer - Symptoms, Diagnosis and Treatment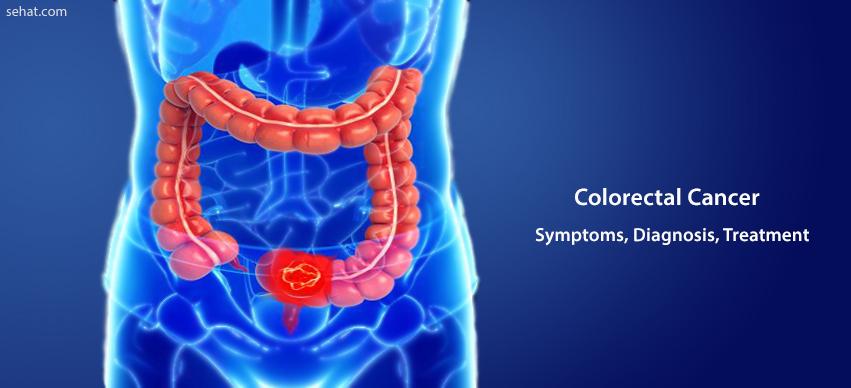 Colon Cancer or Colorectal Cancer (CRC) is a common and potentially lethal disease. Globally, CRC is the third most commonly diagnosed cancer in males and the second in females, with 1.65 million new cases and almost 835,000 deaths in 2015. As per GLOBOCON (2012) data, incidence of CRC in India is very low (Age Standardise rate per 1,00,000 – 6.09) as compared to Australia (38), New Zealand (37), Europe (30), North America (25), Canada (31) and other countries of South East Asia. However, with an increase in urbanization, there is a steady increase in the incidence of CRC in India.
Risk Factors Associated With Colon Cancer
Risk factors can be broadly divided into genetic and environmental reasons. Genetic syndromes include familial adenomatous polyposis (FAP), Hereditary Nonpolyposis Colon Cancer (HNPCC) or Lynch syndrome, Turcot, Gardner and MyH-associated polyposis. Environmental factors include consumption of alcohol, fresh red meat, processed meat, obesity, smoking, ulcerative colitis, old age, male gender and diabetes mellitus with insulin resistance.
Symptoms of Colorectal Cancer
Patients with symptoms such as
Melena (Black Stool)
Bleeding Per Rectum
Chronic Anemia
The Passage of Mucus in Stool
Tenesmus and Constitutional Symptoms like weakness, anorexia, weight loss & fever
In the case of obstructing tumors (left colon), the presentation can be with severe abdominal pain, distention, vomiting, and obstipation.
How to Diagnose Colorectal Cancer?
Blood tests include Complete Blood Count (CBC), Liver & Kidney Function Tests, Carcinoembryonic Antigen (CEA) and Carbohydrate Antigen 19.9 (CA19.9). Preoperative CEA & CA19.9 levels help in prognostication and are necessary for follow up to detect/identify recurrence.
Colonoscopy is necessary to identify the extent of disease and also to detect other synchronous (2-5%) lesions if any. It also helps to take a preoperative biopsy.
Radiological imaging in the form of Contrast Enhanced Computed Tomography (CECT) scan of the abdomen is necessary for staging. Magnetic Resonance Imaging (MRI) is better for rectal cancer.
Treatment For Colon Cancer
What Is The Effective Treatment For CRC?
Multi-disciplinary team (MDT) approach is necessary for effective treatment of CRC. MDT consists of CRC Surgeon, Gastroenterologist, Medical Oncologist, Radiation specialist, Pathologist, Radiologist & nurse.
Broadly options include the following
Early or Operable Disease - Primary surgery with or without adjuvant chemotherapy or radiotherapy (for rectal cancer).

Locally Advanced Disease - Primary surgery unlikely: Consider preoperative chemotherapy/radiotherapy

Isolated Metastatic Disease - Consider resection of primary disease followed by metastasectomy with or without neoadjuvant and/or adjuvant chemotherapy

Widespread Metastatic Disease - Palliative chemotherapy, supportive care
What Is The Surgery For Treating The Colon Cancer?
Surgery forms mainstay in the curative treatment of colorectal cancer. Principles of surgery for the primary tumor are as follows:
For Colon Cancer

- Complete Mesocolic Excision (CME) with Central Vessal Ligation (CVL) should be done in which the affected part of the colon and at least a 5-cm segment on either side together with the draining lymph nodes along the feeding vessels should be resected.

For Rectal Cancer

- A distal margin of 1–2 cm may be acceptable for low rectal cancers. Total Mesorectal Excision (TME) extending 4–5 cm below the distal edge of the tumor/complete TME should be performed.
A minimum lymph node yield of 12 is required for adequate staging.
Laparoscopy-assisted/Laparoscopic resection may be considered by experienced laparoscopic surgeons for uncomplicated early disease.
Principles of Surgery For Colorectal Liver Metastasis (CLM)
Liver resection is the treatment of choice for resectable CLM.
Preoperative assessment for resectability must be performed according to the location and extent of hepatic disease as well as adequacy of the future liver remnant (FLR).
When the FLR is inadequate, portal venous embolization or staged liver resection can be considered.
The primary tumor must be resectable/completely resected (R0)
For synchronous liver metastasis, simultaneous resection or a staged approach can be adopted depending on the anticipated complexity of surgery of the primary tumor and of the liver disease, available surgical expertise, and co-morbidities.
For upfront unresectable cases, re-evaluation for conversion to resectable disease should be considered every 2 months after preoperative chemotherapy, provided all original sites are amenable to resection.
Chemotherapy and Radiotherapy
Commonly used chemotherapy 5-Fluorouracil with Oxaliplatin (FOLFOX) or Capecitabine with Oxaliplatin (CapeOx) as adjuvant treatment for stage III, IV and selected stage II CRC. Patients with stage II and above rectal cancer require preoperative or postoperative CTRT (combination chemoradiotherapy).
Colon Cancer Prognosis
Amongst all digestive cancers, this cancer carries the best prognosis largely due to the multidisciplinary treatment options that have dramatically improved over the last decade. Overall, 5-year survival rates of CRC for Stage I is 88-92%, Stage II is 60-85%, Stage III is 50-80% and Stage IV is 12-13%.