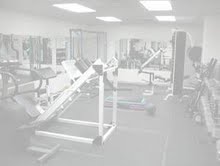 Delhi Yoga is not a gym or "exercise" centre -- so there are no distracting clanging of weights, playing children, or loud music. We often have soft music playing, and the atmosphere is relaxed and friendly.
At Delhi Yoga we teach focus on the "whole" person, not just physical strength and flexibility our classes are not just another type of aerobics they are disciplines which can help you feel better in all aspects of your life.
Delhi Yoga show you techniques which will help to relieve stress and increase your energy, and which can be done in just a few minutes any time during the day.
Delhi Yoga gives you individual attention we know that everybody is different, as is every body. We can show you how to modify moves and poses to fit your body at the level you are currently, and what the "next step" is when your body and mind are ready.
When a move or pose is uncomfortable for you, delhi yoga will take the time to show you how to modify it, or we can recommend a different movement or pose that will give the same results
Services
Pranayam

Corporate Yoga

Pregnancy Yoga

Beginner Yoga

Personal Yoga

Kids Yoga

Stress Relief

Yoga Schools

Yoga Workshops
General Info
Gender

Both Male and Female

Payment Methods