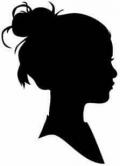 The essence of our massages is 'Sparsa' or touch based on Indian Ayurveda that strives to attain harmony & balance of the elements in the human body.
We pamper you with carefully chosen authentic aromatic oil blends. All our massages start with a short breathing exercise to alleviate stress and calm your mind.
Choose from a range of Indian and international massages that best suit your needs.
Experience a blissful sensation with our unique Ayurvedic oil massage and enhance your Beauty, elegance and health.
Renew your mind, body, and spirit with one of our many indulgent treatments which turn back the clock to reveal younger, smoother, healthier …You.
Firming body wraps will let you relax and melt tensions down with our unique massage therapy, and bring a radiant glow on your face.
Services
Full Body Massage and Steam Bath
General Info
Gender

Male

Payment Methods