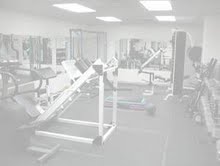 Studio Yogashayan
71, Akashneem Marg, DLF Phase 2, DLF phase 2, Gurgaon, Haryana - 122001
Studio Yogashayan best yoga center in Gurgaon
Offering yoga classes to all levels of yoga
Practicioners and to all age groups. Studio
Yogashayan is RYS 200 and RYS 300 Registered
Yoga School by Yoga Alliance USA. Studio offers
200 hours International Yoga teacher training
Certification course through Yoga Alliance.
Studio Yogashayan conducts daily yoga classes
In many styles starting from hatha yoga to yin
Yoga to ashtanga yoga. These classes are meant
To increase flexibility as well as strength also
taming the mind and making it more calm and
Peaceful. Each yoga class is a unique experience
Which leaves the yoga practicioner to come
Back again and go deeper in the practice. Studio
Yogashayan is one of its kind yoga studio in
Gurgaon that brings the traditional knowledge of
Yoga to the residents of Gurgaon with modern
Approach and practicality. Yoga studio in Gurgaon
Also houses a small yoga book library that has
Rare books on yoga and spirituality that is a
Gift in itself for all the yoga lovers in the city.
Services
Daily yoga classes in Gurgaon
Yoga teacher training in Gurgaon
Ashtanga yoga classes in Gurgaon
Power yoga classes in Gurgaon
Kids yoga classes in Gurgaon
Private yoga classes in Gurgaon
Meditation classes in Gurgaon
Corporate yoga in Gurgaon
Timings
Monday to Friday:
6.30am to 7.30am
7.30am to 8.30am
10am to 11am
6pm to 7pm
7pm to 8pm
Saturday & Sunday:
8am to 9am
9.30am to 10.30am
General Info
Gender

Both Male and Female

Payment Methods

Cash

Credit card

Debit card

Paytm

Bank transfers

Cheque