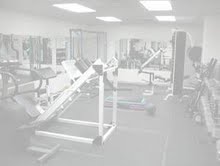 If you want to become a certified yoga teacher for the betterment of the human kind, then receiving training at Tapovan Yoga Peeth would be the best bet. This yoga school in India, located in Rishikesh, offers its students Yoga Alliance USA certification after the successful completion of their course.
Services
Yoga is a healing art. And its practice requires proper guidance. And that is why you should be extremely careful about where you learn it from. If you want the best results, you can always approach Tapovan Yoga Peeth, a yoga school in india, stationed at Rishikesh. With their amazing training and course completion Yoga Alliance USA certification, they indeed stand out.
What makes them even more reliable is their impartial guidance. So, no matter who and what you are- a beginner or an advanced level learner, you receive the kind of attention you deserve. The trainers out here don't just focus on the practical aspect of yoga, but also its theoretical side. So, when you complete the course, you come out more knowledgeable as a yoga teacher, with ample theoretical and practical knowledge.
The kind of accommodation provided to the students is also great. Every aspect of your stay- starting from food and comfort- is well taken care of.
The best thing about this yoga teacher training india is that it is set in the mesmerising terrains of Rishikesh, a place you will instantly fall in love with. The serene environment here touches the soul and definitely offers a great ambience for yoga practice and meditation.
General Info
Gender

Male

Payment Methods