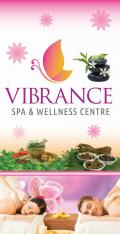 Vibrance Spa and Wellness Centre
1st Floor Chitra Multispeciality Dental Centre, Thiruvananthapuram, Kerala - 695017
VIBRANCE Spa & Wellness centre is where to head for when your body and soul need some pampering . With an extensive Spa Menu that offers Aromatherapy and Ayurvedic therapies, the spa with its soothing and healing ambience is the ultimate in relaxation and wellness for the Clients . Surrender yourself in the hands of our experts and enjoy the ultimate Spa experience at Vibrance . At Vibrance you get top-notch therapeutic and healing treatments amid finest indulgences of modern life. A perfect destination to unwind, relax and rejuvenate your body mind and soul..
Vibrance strongly believes and support Indian government initiative for 'Safe and Honourable Tourism' which aims to strengthen the critical pillar of 'Suraksha' (Safety) and Ensure that Indian tourism follows international standards of safe tourism practices, applicable for both tourists and Natives.
VibranceSpa is committed to "sustainable living". Our Spa have range of skincare products and treatments to share this philosophy. We take the pleasure of escorting our guest's into the world of wellness.
Services
Ayurveda
Aromatherapy
Stress Relieving Session
Kalari Based Spine Treatment
Yoga
Acupressure
Facial
Pedicure
Manicure
Hair Care


Timings
Monday-Sunday 8am-8pm

General Info
Gender

Male

Payment Methods