Makeup Ideas That Survive Sweat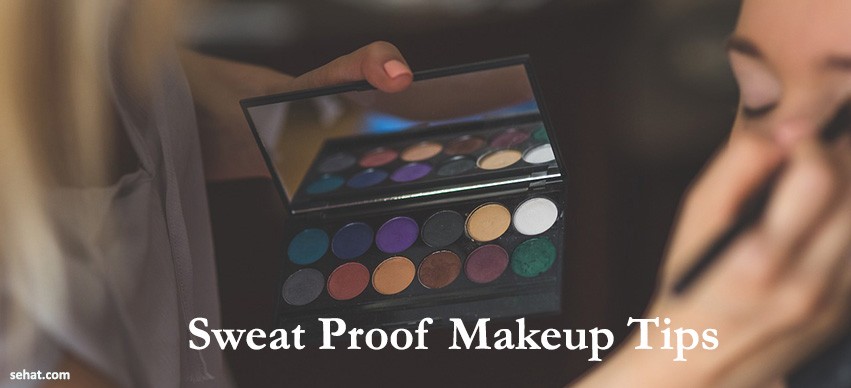 Alright, what exactly would you do if your intriguingly put up natural makeup tones down just before your occasion? Even worse, what would you do if your mascara gets into the smudging business and foundation base frightens you with a cracked feel? Spare me the horror is what most of you would be found saying it to yourself. Well although there are some ways to beat those moments, but you have to be really very careful and highbrow with handling such tricks.
We have listed below some really simple yet effective makeup ideas that not just survive the sweat, but also help you stay 'in the saddle' for any occasion. Take a look!
If you are wearing sporty makeup, then make sure that your makeup is sweat resistant and gives you the right amount of glow. There should be a perfect built-in protection element in your makeup – which will basically enable you to seamlessly push those weight machines whilst taking your makeup under the wings.


If you want to beat the greasiness of your makeup and steer clear of those frequent, uncomfortable quick visits to the ladies room for touch ups, then ensure to use a water-based foundation. However, you need to remember that sheer lip glosses are more likely to wash out during sweaty conditions. Thus, try to use a light lip liner that perfectly goes well with your lipstick shade and manages to look natural at the same time.



Since workouts make people break out in a sweat, you should avoid using too much of your mascara. Try to keep your mascara to the minimum for no smudginess. Concurrently, if you are someone who just cannot step out without a 'black' touch in your eyes, then waterproof mascara is a must. Make sure that you do not apply any cream based foundation base or mascara during a fitness session. However, you can put on some cream eye shadow on your eyes to get a natural look.


On the other hand, for your hardcore partying and whooping it up sessions, there's a different side that needs to be worn. Well to begin with, make sure that you apply a cream primer before your foundation. This will basically help your foundation stay for longer without scaring you with a cracked look. At the same time, you should seal your foundation base either with loose or pressed powder.


To beat the sweat, you can always piggyback a compact and suitable compact powder for regular touch ups. You can even try some blotting powders that blend well with your skin's texture and complexion.


Since night clubs or party places generally have a high humidity level, your makeup should have a perfect combination of your eye shadow and base. Thus, make sure that you are wearing an eye shadow primer and applying humidity and moisture resistant eyeliner. In a nutshell, no matter how hot it gets, your makeup will always find a way out to stay for long. However, do not forget to use cake eyeliner and let it dry before applying your liner on top lid. It will actually enable you to avoid any smudge around your eyes.