Are Mushrooms Safe For Consumption During Pregnancy?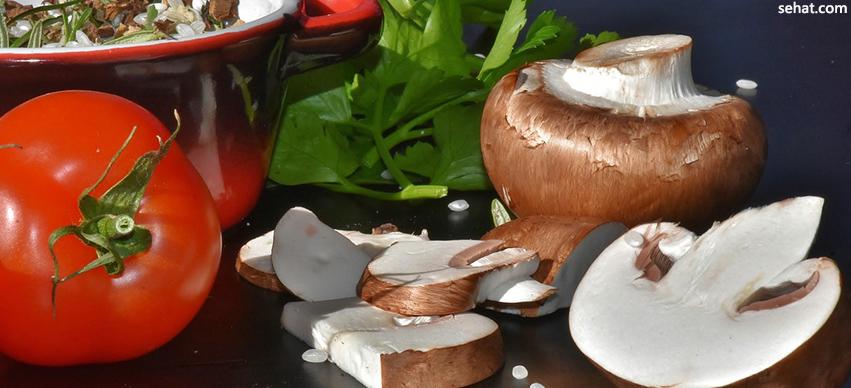 Are mushrooms safe for consumption during pregnancy? When you are pregnant, you are not just eating for yourself; you are eating for an entire other life. You have to pay special attention to what you are eating, and what you should not be eating. If you eat something that is really not good for your health, you might not just damage your well-being, you might damage the well-being of your future child, as well. Your child is reliant on you for all the nutrients it needs, and you have to make sure that it gets all the nutrition it deserves.
In short, mushrooms are good for pregnant women. All pregnant women need to eat food filled with nutrients. You will be able to meet the nutritional needs for you, and your baby, and you can do the same by consuming mushrooms.
Mushrooms Meet Your Vitamin B Needs
When you are pregnant, it is important for you to consume enough Vitamin B. Vitamin B helps during periods of pregnancy because it gives you the kind of energy you need. The vitamin can enhance your nerves, and your digestion, too. Mushrooms are full of B Vitamins- especially pantothenic acid, riboflavin, etc. You just have to eat one cup of mushrooms a day to meet your daily dosage of mushrooms.
Get All The Vitamin D You Want
Mushrooms are also full of vitamin D, which is another important nutrient you need when you are pregnant. Vitamin D helps absorb calcium in your intestinal tract. This will make your bones much stronger and it will promote your bone and teeth health too. Mushrooms are one of the very few vegetables that have Vitamin D and you should certainly not miss out on the same.
Meet All Your Iron Needs
When you are pregnant, the volume of blood you have expands. As the volume expands, you need more haemoglobin. Haemoglobin is the oxygen carrying protein in the blood. But to meet this increased haemoglobin requirement, the body needs iron. You can find this iron in mushrooms. You need about 27 milligrams of iron during your pregnancy- and you can meet about 8 milligrams of it with one cup of mushrooms!
Fiber And Antioxidant Requirements
Mushrooms are full of antioxidants too. They are full of ergothionein and selenium, both of which are found in mushrooms. These antioxidants will protect you from the free-radicals in your body. It can also promote your immune system, and keep you and your baby protected. Mushrooms are also full of fibre, so it can help prevent constipation. As you might know, constipation is a common problem during pregnancy and mushrooms can help prevent the same.
Get Your Copper Requirement
By eating just one bowl of morel mushrooms, you will get the daily requirements of copper. You need the copper, for your body needs a lot more red blood cells. You will need all the copper you can possibly get because of the increasing volume of blood in your body.
How to Be Careful About Your Mushrooms
It's quite a common myth that mushrooms are dangerous for pregnant women, but that is not true. However, you have to make sure you limit the amount of mushrooms you eat. You should only eat fresh mushrooms. Packed and canned mushrooms usually have preservatives and MSG, which all pregnant women should avoid. Those foods are high in mercury, and you should stay away from that. You also have to make sure that you do not have mushrooms that are cooked with heavy oil. You have to be very careful about the kind of mushrooms you eat, so that you don't end up eating anything poisonous.