Benefits of Breastfeeding for Both Mother and Child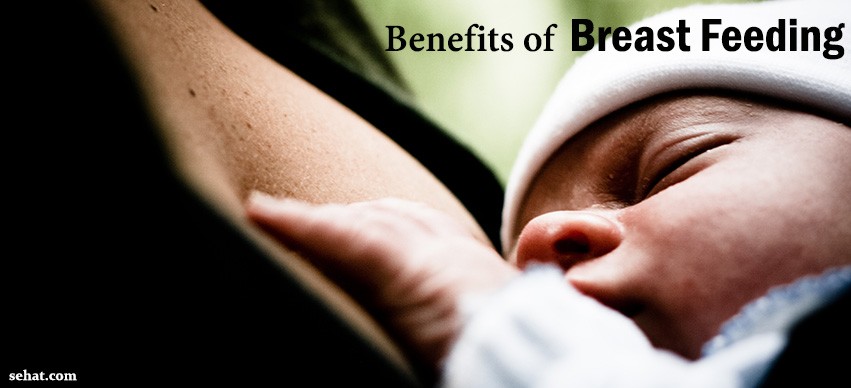 For a mother it is extremely important that she breastfeeds her new born. Though this decision may be one of those personal ones that the individual in question has to make, yet it should be understood that the infant is too small to be nourished by any other related products. The kind of nutrition needed for the baby can only be provided by the mother by means of breast feeding. Most of the renowned medical authorities including AAP (American Academy of Pediatricians) and ACOG (American college of Obstetricians and Gynecologists) very strongly believe and recommend breastfeeding is the best option to feed a newly born. To make a mother understand this better, mentioned below are few benefits for both the mother and her baby:
Benefits Of Breastfeeding For Mother:
Helps in reducing the uterine bleeding caused after childbirth, in mothers, by releasing the oxytocin hormone that helps in getting back the uterus in normal size (pre-pregnancy size)
Helps the mother in losing the extra weight gained after pregnancy by burning all those excess calories
Helps in lowering the risk of Osteoporosis
Most importantly reduces the risk of ovarian and breast cancer
Apart From These Health Benefits, The Other Benefits Include:
Being able to spend some great time with your newborn by relaxing with him/her while breastfeeding
Creating an emotional bond with your bundle of joy by getting closer and expressing your love to them
Lastly, you save all the time, effort and money spent on milk products, bottles, nipples etc
Benefits Of Breastfeeding For The Newborn:
Mothers milk has all the essential nutrients like vitamins, proteins and fat, required for the baby to remain healthy and strong
Its easily digestible when compared to other milk products
Mothers milk supplies antibodies that helps the infants from fighting against harmful bacteria and virus
Mothers milk helps baby to stay fit thereby reducing the need of frequenting the hospitals
It also reduces other health ailments like respiratory illness, ear infections, bouts of diarrhea etc
Keeps allergies and asthma at bay
It helps in preventing the Sudden Infant Death Syndrome (SIDS)
Reduces the risk of cancer, diabetes etc
Helps in gaining just the right amount of weight thereby lowering the risk of being an obese
Apart from these the close connection with the mother, eye contact and tender touch helps the kids to bond well with the mother and feel secured in her arms. Lastly breastfeeding is also said to improve the IQ scores of the child later in the future.