20 Best Foods To Eat For Liver Health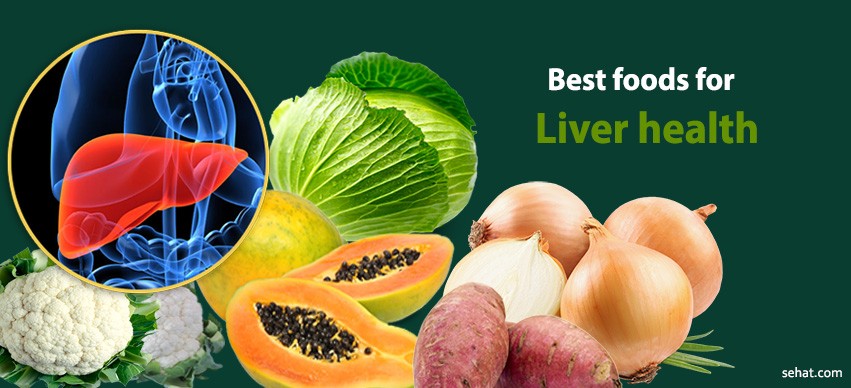 The liver is one of the most important organs in the body, which is involved in the process of digestion. A healthy liver is essential to stimulate digestion and improve the overall immune system. Since the liver aids in the vital function of digestion, it is essential to cleanse it and detoxify it by regularly consuming natural foods so that the digestive system becomes strong and proactive.
Here Are Some Natural Foods Good for Having a Healthy Liver
1. Papaya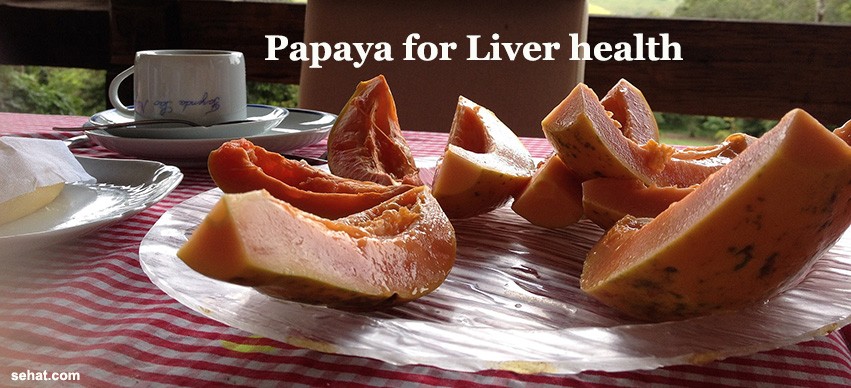 The papaya can be called one of the best foods that are most suitable for a healthy liver and ensure its proper functioning. The papaya fruit is enriched with proteins and fibers that allow the smooth functioning of the liver and the digestive system of the body.
2. Grapes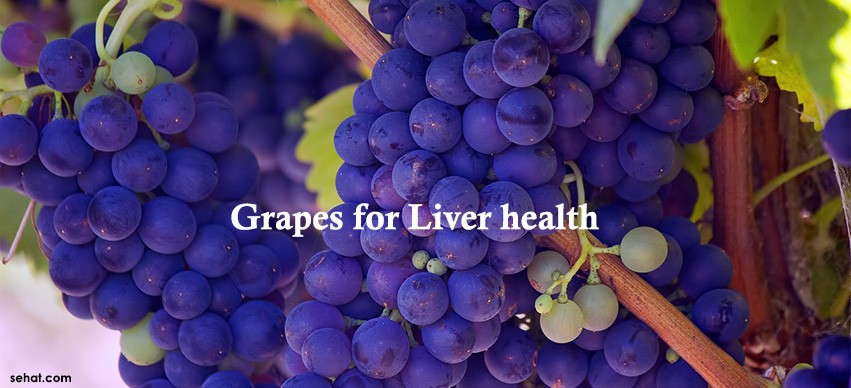 Another excellent source of protein fibers are grapes that go a long way in stimulating proactive agents to fight against any internal liver inflammation. Grapes and liver health are synonymous as eating grapes help in maintaining a healthy liver.
3. Leafy Greens
Leafy greens, which are one of our most powerful allies in cleansing the liver, can be eaten raw, cooked, or by drinking its juice. These leafy greens, which are extremely high in plant chlorophylls, suck up environmental toxins from the bloodstream. Leafy green vegetables have the distinct ability to neutralize heavy metals, chemicals and pesticides contained in the food that we eat. While consuming all leafy vegetables is definitely beneficial for your overall wellness, spinach is one of the best foods for liver health. This leafy vegetable, which contains a great amount of minerals and carbohydrates, is very important for the smooth functioning of the liver.
4. Apples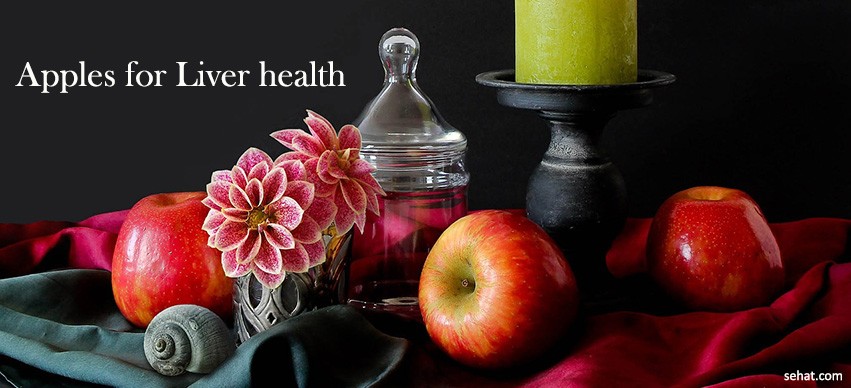 An apple a day, they say, keeps the doctor away. But, in this case, an apple once in a way is enough to improve your liver function. Apples are one of the foods good for the liver as they contain natural toxins and chemicals that help in its smooth functioning.
5. Lemons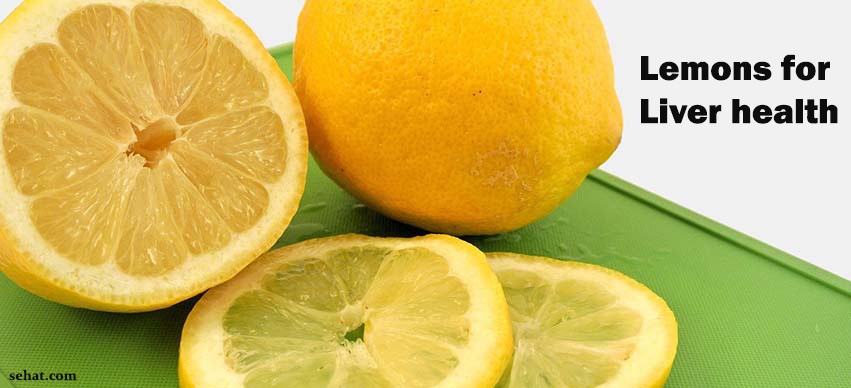 Eat lemons for your liver they say, as they are one of the best liver healthy foods. They are one of the well-known natural anti-inflammatory agents that help in removing toxins and other inflammatory products found in the liver. Lemons and liver have been associated for a long time as they are considered an energy booster for liver disorders.
6. Turmeric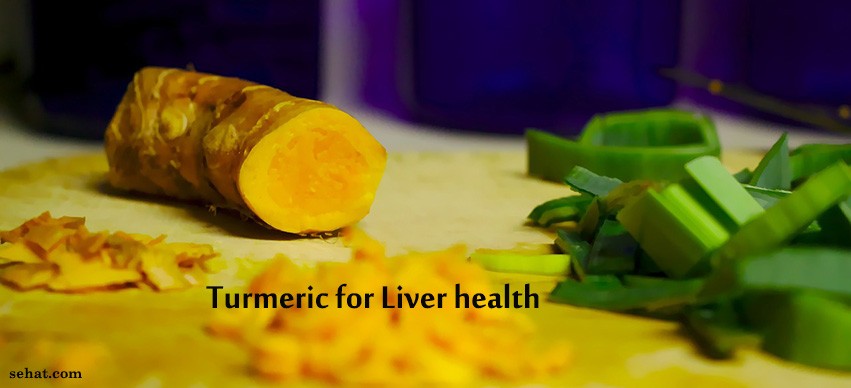 The antiseptic, infection-fighting, and cancer-fighting property of turmeric is well known and has been used in abundance in many Indian homes as a remedy for many ailments. Turmeric is good for the liver as it fights the anti-liver bodies through digestion of fats and enhances the formation of bile.
7. Cabbage
One of the best foods for liver health known is cabbage - a common but very useful vegetable. Eating cabbage helps stimulate the two crucial liver-detoxifying enzymes that help in eliminating the toxins from the body.
8. Onions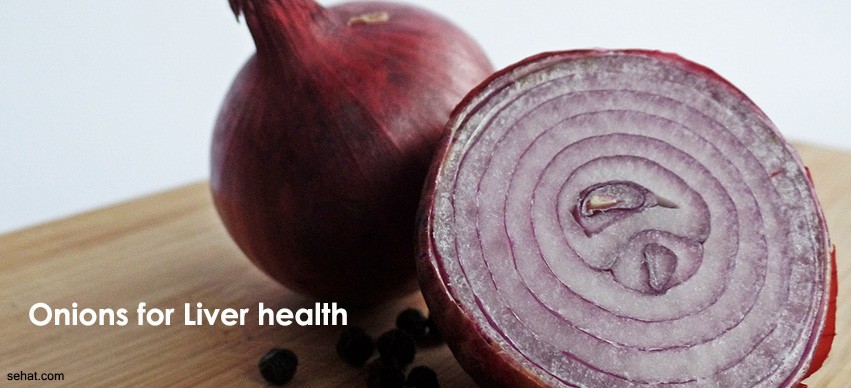 Onions are known to be excellent liver healthy foods as they are a rich source of healthy fatty acids and act as natural anti-oxidants. Consumption of onions through food enhances the fatty acids level in the body. This is good for the liver as it stimulates enhanced digestion and improves immunity in the body.
9. Sweet Potatoes
Sweet potatoes are a well-known source of dietary fibers, which help in stimulating the liver. They also contain vitamins and minerals that are essential for overall body growth.
10. White Oats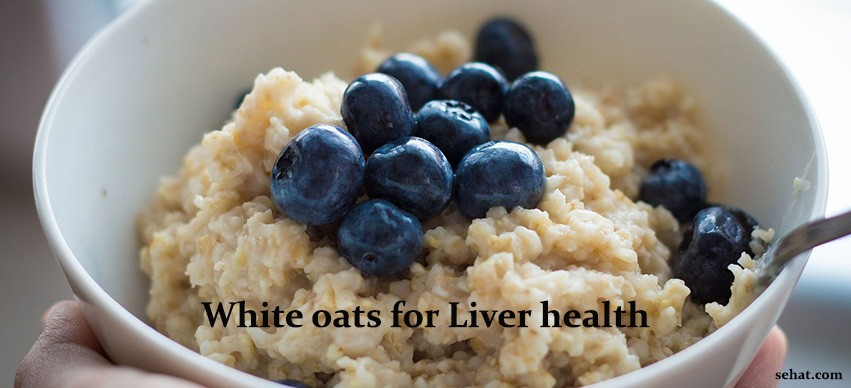 One of the best foods for liver health is white oats, which are prescribed to their patients by doctors all over the world. White oats are one of the foods good for the liver as they are an excellent cure for gastric troubles and other liver-related disorders. Oats are a rich source of dietary fibers which enable the liver to absorb toxins and relieve the person from gastric troubles.
11. Honey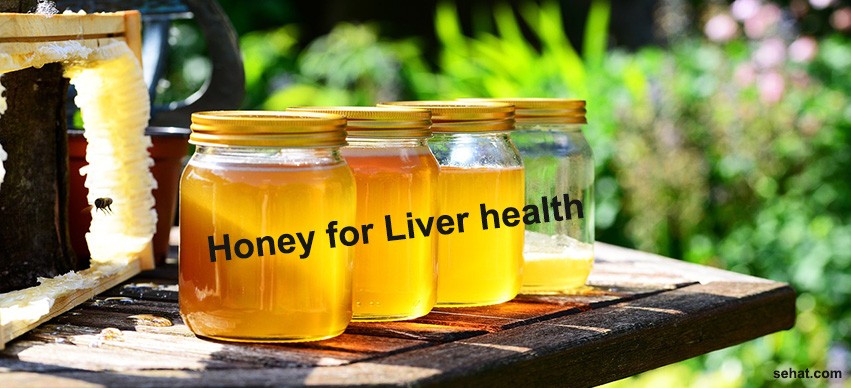 Honey, which is one of the best foods for liver health, is considered nutritional and healthy. Fresh honey without any added flavors or sugar is considered absolutely wonderful for the liver. People opt for honey as a dietary supplement and it is also drunk with warm water, to aid in digestion.
12. Sprouts
Fresh sprouts, which are an excellent source of fiber, contain roughage and helps in the smooth process of digestion. Sprouts are liver healthy foods that contain protein supplements that improve the performance of liver considerably.
13. Garlic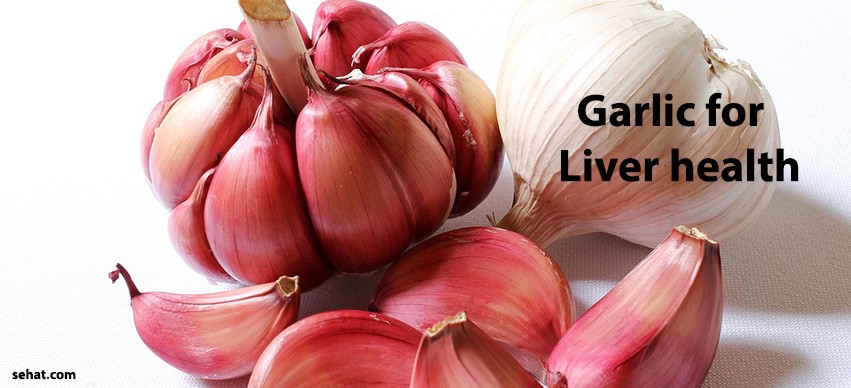 The medicinal properties of garlic are well known and it is a food that is good for the liver. Eating just a small amount of garlic has the ability to activate liver enzymes that help your body flush out toxins. Garlic is also high in allicin and selenium - two natural compounds that aid in liver cleansing.
14. Grapefruit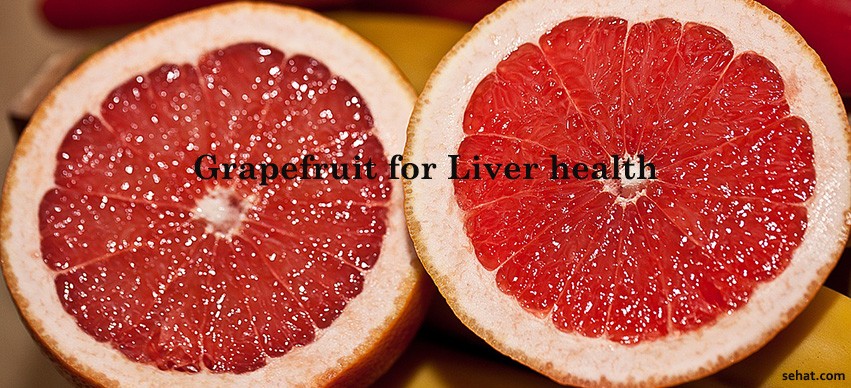 Grapefruit is one of the best foods known for liver health as this wonderful fruit is high in vitamin C and antioxidants. This fruit increases the natural cleansing processes of the liver. Drink a small glass of freshly-squeezed grapefruit juice and it will do wonders to your body. It will help boost the production of the liver detoxification enzymes that help flush out carcinogens and other toxins from your system.
15. Green Tea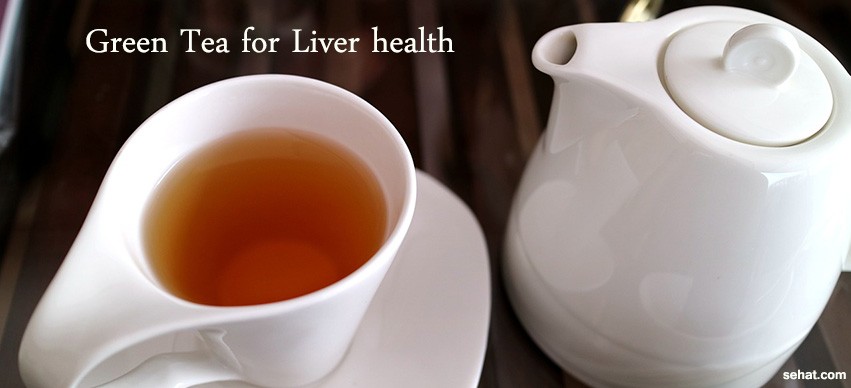 Green tea is one of the best foods for liver health as this excellent beverage is full of plant antioxidants known as catechins, a compound known to assist in the proper functioning of the liver.
16. Walnuts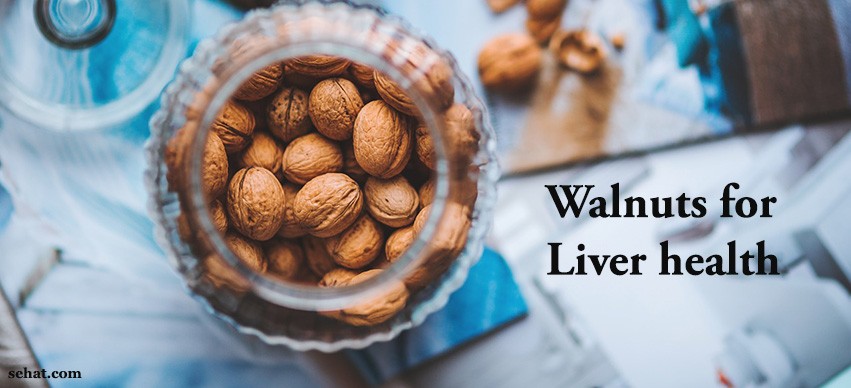 Walnuts are one of the foods good for the liver as they contain substantial amounts of the amino acid arginine that helps in detoxifying ammonia in the liver. Walnuts are also high in glutathione and omega-3 fatty acids, which aid in normal liver cleansing actions and improve digestion.
17. Lentils
Lentils are a food that is good for the liver. Lentils are rich in fiber, which assists with the cleansing process and they are also a natural source of plant-based protein. Lentils provide just enough protein to support your body without causing any harm. They are also very easy to digest and will help your body use them better.
18. Cauliflower
The cauliflower is a vegetable that is known as a liver healthy food as it is instrumental in improving liver function and flushing out harmful toxins from the body.
19. Olive Oils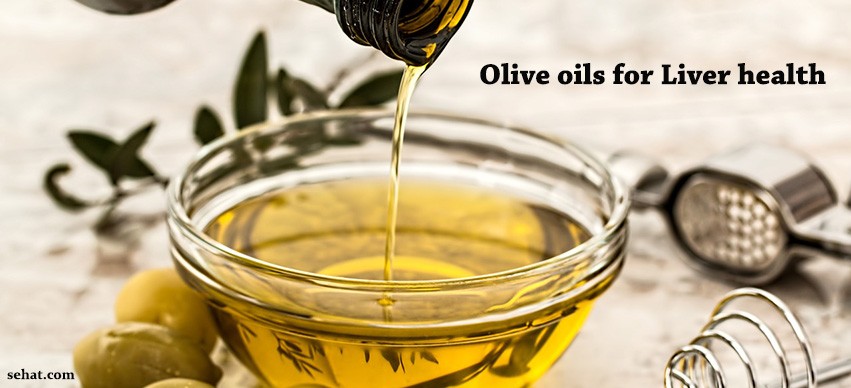 Olive oil is known as a natural toxin and energy booster as it removes the inorganic substances from the liver and cleanses it. Regular use of olive oil makes the liver strong and fight against foreign bodies. It also helps the body by providing a lipid base that can remove harmful toxins from the body.
20. Beets and Carrots
Beets and carrots are known as one of the best foods for liver health. Carrots contain Glutathione, a protein that helps to detoxify the liver. Both carrots and beets are extremely high in plant-flavonoids and beta-carotene. Eating beets and carrots can help stimulate and improve overall liver function.