7 Essential Steps to Select the Best Hospital for Normal Delivery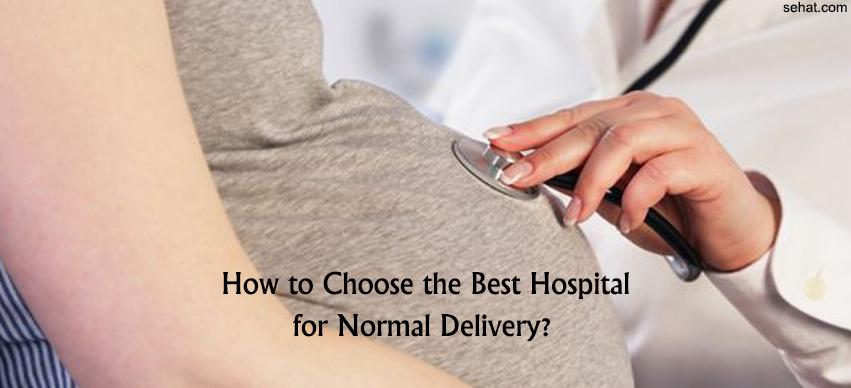 It is important for expecting mothers to have faith in their doctors and trust them with their care while they prepare for motherhood. Follow these steps to find the care you deserve for your pregnancy and delivery:
1. Select a Team You Can Trust
You should find a gynecologist and her team with whom you share a certain comfort level. Pregnancy and delivery is a journey where your doctor requires your support as much as you require theirs.
Your doctor should explain to you what procedures or assessments are being done and why. Her team should be open to answering any questions you may have and be able to win your trust.
2. Check Qualifications of Doctors
Your gynecologist should at the least have an MD or a DNB in Obstetrics and Gynecology.
3. Talk to Other Couples
Speak to other expecting couples at antenatal classes to know whether they have previously delivered at the hospital and if they have anything specific to say about their experience.
These interactions provide useful insights as well as normal delivery tips to prepare for a normal delivery.
4. Do your Research
Selecting the right hospital is an important decision. It is a good idea to read up about what other websites are saying about the hospital.
You could also refer to online reviews on Google and Facebook to check what couples who have delivered at the hospital have said.
5. Ask about Physiotherapy Sessions
Your hospital/birthing center should provide access to physiotherapists and antenatal educators so you can get guidance on different aspects related to your pregnancy.
Physiotherapists advise on exercises that help prevent back and pelvic pain during pregnancy.Your physiotherapist should work closely with your doctor to give you appropriate advice.
6. Talk to Women Health Educators
Your hospital should have in-house women and child health educators that guide you on your health and lifestyle as you advance through your pregnancy.
They are aware of how your pregnancy is progressing as they form an integral part of your gynecologist's team.
7. Emphasize that Pregnancy is not a Disease
Your hospital should emphasize that pregnancy is not a disease that requires you to stop working or doing your daily chores. Your care provider should encourage you to be active and continue to work unless you have a high risk pregnancy that warrants rest.
Steps to Take after Selecting your Hospital
1. Tour the Hospital
Take a tour of the hospital/birthing center so you know where the labour room is and how to get there when you arrive at the hospital in labour.
The more informed you are about the facilities, the more stress - free you will be during your normal delivery.
2. Acquaint Yourself
Make an effort to become familiar with consultants, junior doctors and staff who will care for you during labour and delivery.
You could do this during prenatal consultations, physiotherapy sessions or childbirth classes at the hospital.
As you follow these steps, try to maintain a happy and positive mindset so you can have a pleasant pregnancy and normal delivery.
You can research and choose the best maternity hospital in Delhi at sehat.com.