Lose Weight Without Being Deprived of Food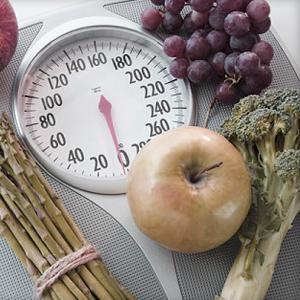 Try this great yet simple menu of delicious, filling meal options that boost energy and trigger weight loss.
Eat for energy.
This plan isn't a deprivation diet; it's a simple menu of delicious, filling meal options that happen to boost energy and trigger weight loss.
Choose a daily breakfast, lunch, dinner, and snack. The meals provide an ideal balance of slow-burning carbs, lean protein, and good-for-you fat to fuel your transformation.
Apple Oatmeal
Sauté one small chopped apple in a pan over medium heat with one tablespoon lemon juice and two tablespoons water until tender.
Spoon over one-quarter cup rolled oats, cooked with water and a dash of apple-pie spice. Sprinkle with two tablespoons chopped walnuts.
Serve with a tall skim latte.
Breakfast Pita
Spread one quarter avocado inside half a whole-grain pita; fill with half a sliced plum tomato, one cooked egg, one tablespoon chopped red onion, and one-quarter cup spinach leaves. Serve with a large pear.
Berry-Pecan Parfai
Warm one cup frozen blueberries and one-quarter teaspoon of cinnamon in a pan over low heat until juicy.
Layer berries with a single-serving non fat vanilla Greek yogurt and one-quarter cup rolled oats.
Top with two tablespoons chopped pecans.
Taco Salad
Thaw one cup frozen corn. Make pico de gallo:
Combine one-half cup quartered grape tomatoes, one-quarter cup minced yellow bell pepper, one-quarter cup minced white onion, one tablespoon chopped cilantro, one teaspoon minced jalapeno, and juice from half a lime.
Shrimp Stir-Fry
Sauté 20 medium raw, deveined shrimp in a skillet with one tablespoon coconut oil until cooked through. Whisk one tablespoon each fresh orange juice and brown-rice vinegar with one-half teaspoon fresh grated ginger.
Sauté one-quarter cup each snow peas, chopped onion, cabbage, and red bell pepper in a separate skillet with ginger sauce until slightly tender; stir in shrimp. Serve stir-fry over three-quarters cup cooked wild rice.
Toss pico de gallo with 1.5 cups spinach leaves.
Top with one-half cup warmed canned vegetarian refried black beans, corn, and half a medium avocado, sliced.
Quick Pizza
Slice one whole-grain pita to create two circular halves; set one half aside. Preheat oven to 350°F; bake remaining pita half until toasted.
Brush with one tablespoon extra-virgin olive oil; top with one-half plum tomato, thinly sliced, and three chopped basil leaves; sprinkle with one-quarter cup each part-skim shredded mozzarella and crumbled feta.
Bake 4 to 5 minutes.
Top with one cup watercress; drizzle with one-half tablespoon balsamic vinegar.
Salmon Pasta
Whisk one tablespoon extra-virgin olive oil, one tablespoon red-wine vinegar, and one-half teaspoon minced garlic.
Toss with one-half cup cooked, chilled whole-grain penne, 3 to 4 sliced basil leaves, one-half cup sliced grape tomatoes, one-quarter cup minced red onion, and 3 ounces canned wild salmon.
Tofu Sandwich
Spread one tablespoon basil pesto on one toasted whole-grain English muffin; fill with 3 ounces extra-firm organic tofu. Serve with 12 baby carrots and two tablespoons hummus.