Online Dating and Relationships - Pros & Cons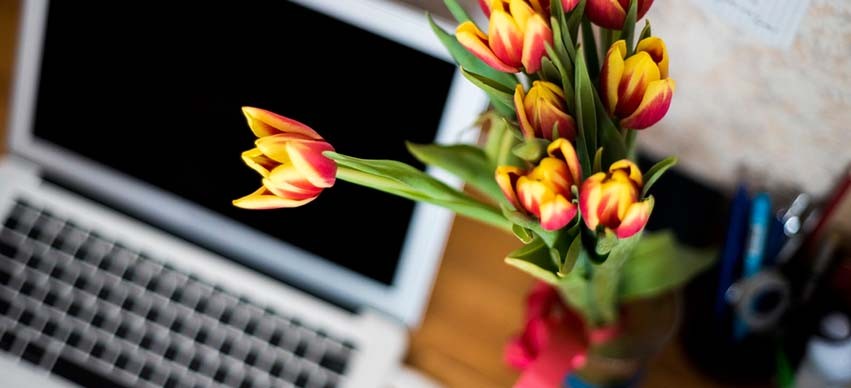 Online dating and relationships are the most talked about subjects in today's society. With the growth and spread of World Wide Web, it has become easier for people to interact with each other through various platforms, which previously remained a distant possibility and people usually remained confined within a limited circle! When it comes to finding a life partner, online dating websites help people to find their right match with ease. However, like everything else, while there are certain advantages, there are several perils too that must be dealt with. Let us analyze some pros and cons of online dating and relationships to find out where exactly we are heading.
THE PROS OF ONLINE DATING
Speed:
This is one of the greatest advantages. One can browse through hundreds of profiles within a short time frame and even better, people can look for matches in community specific portals. Caste, community, religion etc. matters a lot in India and hence, the very existence of community oriented services is a boon for those who pride themselves in having a rigid root.
Mentality and Ideology:
When a person is looking for a life partner he or she will generally look for someone who has same or similar ideology and share common interests. While creating profiles with online dating and relationships sites or portals, individuals need to feed in these information that is made open to viewers. Hence, it is easy for someone to find a match based on interests, ideology and mentality.
Communication:
When it comes to online relationship and dating, communication is important. It is true that a profile of a person will speak a lot but those are generally well thought elements put together to create a profile. Online dating sites come with the facility of direct communication through chat or email. Phone numbers can also be exchanged. This allows people to interact properly and find out more about the person on the other side of the fence. People need to understand that physical attraction is fragile. Such long term attraction can prevail only when communication is good. Physical attraction will invariably die out when there is a lack of communication and understanding.
THE CONS OF ONLINE DATING
Experience Counts:
There is a saying, 'with age comes wisdom'. Guardians can easily understand the character and mentality of the person trying to get into a relationship with their daughter or son by talking to them and looking at them. This is true! A person's character and mentality can be, to some extent, judged by merely looking at him or her or by talking to the person. When it comes to online dating and relationships, the attributes of character can be masked behind words and there always remains a possibility of a judgmental error.
Sex Predators or Internet Predators:
Maniacs can be found everywhere and online dating and relationships portals are not heavenly Eden! There will be people who will deliberately mask themselves as honest creatures and then try to sexually exploit the woman who walks into the trap. Not only this, they can make video clippings and sell them for their personal benefits. The use of 'Date Rape pills' and other similar drugs in India are rising steadily.
Irrespective of the perils of online dating and relationships, it is growing steadily and has, over years, managed to deliver long lasting relationships!