Premature Aging: Mistakes made by Women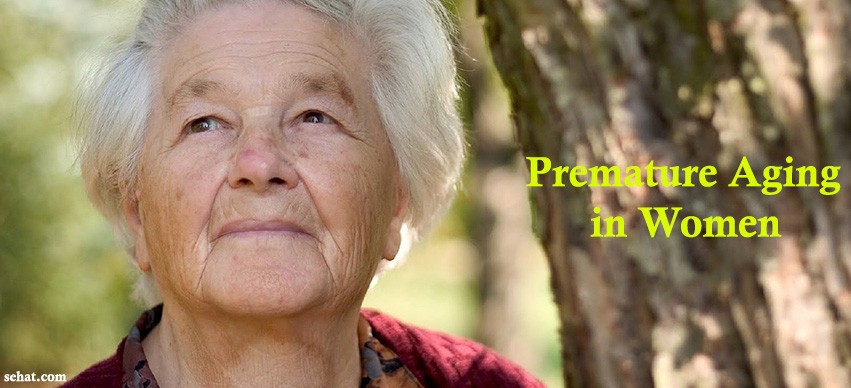 Finding a woman in this world who does not want to look beautiful is not possible. Every woman desires to be beautiful, to stay young as long as possible, to keep their skin radiant and wrinkle-free and to get a flawless radiance. Despite the fact that they have this desire to get a perpetual beauty, many women fail to maintain their skin and end up with premature aging! Why? It is not because their desires die out but because they make mistakes and then pay the price in form of wrinkled skin, dark patches under the eyes, dark spots on skin and more! They lose their beauty. Here are some of the mistakes they make. Make sure that you avoid those mistakes.
ANY CREAM WILL DO
No sweetheart, that's not true. Your skin is different from every other woman you know. The ability of your body to produce collagen – a substance needed for maintaining healthy and youthful skin – differs significantly from other women. The sad thing is that there are hundreds of brands available in market that come up with anti-aging creams but only end up adding some common compounds which are known only for moisturizing and exfoliating your skin. Hence, you will have to find a cream that can actually help to increase collagen production. For this, you may need to talk to some skin expert to find out what is best for you. Alternately, you can go for internal help. There are certain foods which help to boost up collagen production naturally when consumed on regular basis. This alternative method is more effective than external creams and body lotions.
WANT TO STICK WITH CREAMS
As life becomes more challenging every day, people fail to get proper nutrition because they do not get time to eat properly. This is a big mistake but that is how it works today. Given this condition, it is natural that you may look at creams as fast and effective way to keep your skin healthy and young. If so, choosing the right cream will be required. You need to look for creams that have ingredients which are tested clinically. Some of the most effective ingredients include hyaluronic acid, argireline and matrixyl 3000. The creams that come with these ingredients also come with sun-protection formulation and moisturizers.
Argireline and matrixyl 3000 are based on natural substances and are known for repairing damaged skin. Fibroblasts that are present in skin's middle layer are stimulated by these ingredients, boosting up production of elastin and collagen. Elastin and collagen are proteins responsible for maintaining suppleness and youth of skin. Hyaluronic acid is naturally present in the body. It is a compound of complex sugar and is known for its power to hold water. This acid is responsible for keeping the skin hydrated and for removing toxins from the skin. With age, the level of hyaluronic acid declines in the body and hence, you must ensure that the cream that you are selecting contains this component apart from argireline and matrixyl 3000.
AVOID THIS MISTAKE
Skin requires regular care. It is true that in 20's skin is supple, soft and radiant. This is where most women make a mistake. They fail to take regular care thinking that their skin is beautiful and does not require much attention. What they fail to realize is that skin changes with increase in age and proper care is needed right from the beginning so that premature aging can be prevented before it is too late.