Preterm Labor - A Challenge To Every Working Mother !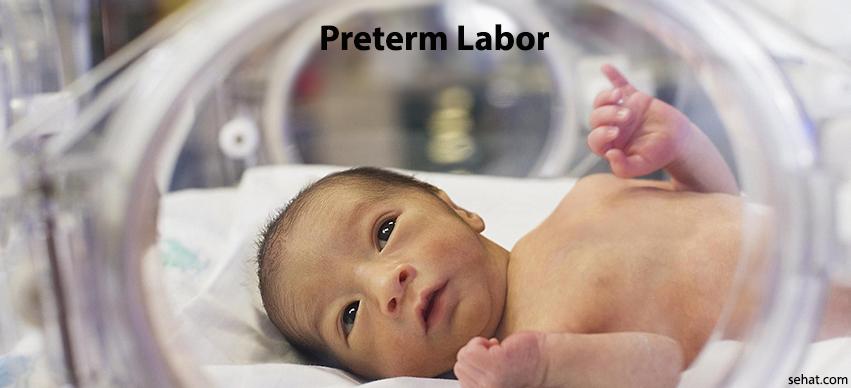 Preterm deliveries contribute to 50% of the neonatal morbidities in the world. In this era of working mothers, high risk pregnancies, increased stress levels, preterm deliveries are quite common. Around 10% of the child births all over the world are preterm deliveries.
What Are The Factors Contributing to a Preterm Delivery?
Multiple pregnancies like twins or triplets as a result of increasing infertility treatment.
Increased maternal age, more than 35 years or late conception among elderly women.
Stress and increased work pressure among pregnant working women.
What is Preterm Labor?
When the onset of labor starts before 37 weeks of gestation in a pregnancy beyond 20 weeks, it is termed as a preterm labor. You can experience on and off pain in your abdomen, radiating to the back and thighs which usually does not subside with rest.
What Exactly Leads to Preterm Labor?
Progesterone, a hormone which supports pregnancy and keeps the uterus quiescent will become deficient by the end of pregnancy. Fetal adrenal access stimulates cortisol and reduces progesterone secretion which triggers a preterm labor. Any infection in the body can also trigger early contractions.
Who is At Risk for a Preterm Labor?
A prior preterm labor or pregnancy loss increases the risk by two fold in the next pregnancy.
Prior history of induced or spontaneous abortion.
Cervical incompetence – if you have a short cervix, it can cause spontaneous repeated expulsion in second trimester. An ultrasound can predict the same and a cervical encirclage procedure will help.
If you have conceived by an IVF and have a multiple pregnancy.
If you have excessive liquor volume or over distended abdomen in pregnancy due to any cause.
Any bleeding in the third trimester due to causes like low lying placenta or abruption.
If you have conceived within six months of the previous delivery.
If you have any uterine anomalies like septate uterus, bicornuate uterus along with a pregnancy.
Black women are twice at risk compared to whites.
If you have a low BMI and have not gained adequate weight during pregnancy.
Obesity or excessive weight gain during pregnancy.
Teenage pregnancy.
If you belong to lower socio-economic class and not able to afford medical supervision.
Depression, stress, anxiety, domestic violence can trigger a preterm. Women who work more than 42 hours a week or 6 hours a day, with increased physical exertion are at risk.
Smoking, increased alcohol consumption, cocaine abuse.
Infection like bacterial vaginosis, chlamydia, appendicitis, pneumonia, urinary tract infections.
Which Tests Can Help in Predicting Preterm Labor?
Fetal fibronectin levels – This is present in the amniotic fluid. Levels more than 50 ng/ml at 24 to 34 weeks of gestation, you are at risk of preterm.
Cervical length – normal cervical length is 3.5 cm at 20-28 weeks. Cervix of less than 2.5 cm is a risk factor.
How to Prevent Preterm Labor?
Cervical encirclage – At 14-16 weeks, you might have to undergo this procedure to tighten the cervix preventing cervical incompetence.
Bed rest – Complete bed rest with only bathing and defecating are advisable.
Nutrition – Protein supplements for low BMI, Iron, Zinc, folic acid and calcium with good oral hydration can help.
Antibiotic prophylaxis – In case of infections.
How to Treat Preterm Labor?
Medications – Drugs to arrest labor are called tocolytics are administered in the form of drip or tablets.
Steroid injections for fetal lung maturity are recommended to the mother between 24-36 weeks in high risk cases.
Vaginal or oral progesterone until 32 weeks or beyond.
What Are The Complications of a Preterm Delivery?
Mother – you may be at risk of infection during pregnancy or delivery, chorioamnitis, increased chance of C section, loss of blood during labor.
Baby -
Respiratory distress syndrome due to reduced lung maturity.
Need for neonatal ICU care.
Risk of infection and low immunity.
Poor sucking and swallowing due to poorly developed reflexes.
Circulatory disturbances like PDA.
Hypoglycemia, hypothermia.
Visual complications like retinopathy of prematurity.
Low IQ, hearing impairment and behavioral disturbances.
Preterm delivery is indeed dangerous. By taking accurate precautions and good antenatal care we can always prevent them.