Things You Should Know About The Romaine Lettuce E.coli Outbreak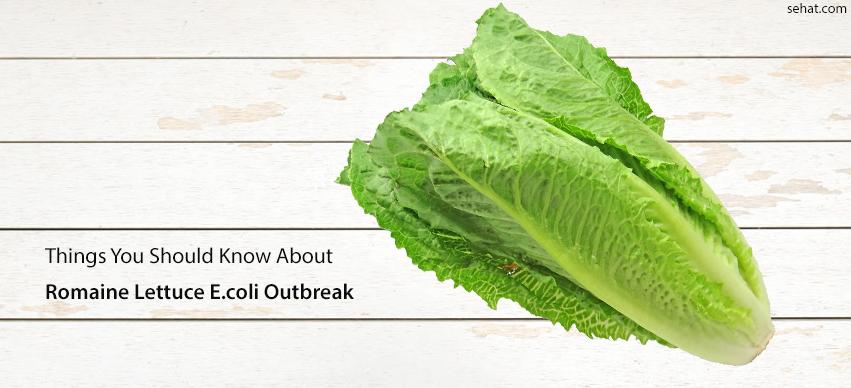 The recent E.coli outbreak announced by the Center for Disease Control and Prevention (CDC) on romaine lettuce has left many people afraid of eating green leafy vegetables. The CDC has advised that the second outbreak announcement should be taken seriously and any stored lettuce should be thrown out and the containers used to dispose of them, thoroughly cleaned. The ban also extends to restaurants as well as retailers that serve or sell this particular type of lettuce to consumers. In a nutshell, US-based consumers are advised to keep off all kinds of romaine lettuce until further notice.

Consequently, understanding the news surrounding the outbreak is essential for anyone that does not want to get sick from contaminated lettuce. Some of the things you should be conversant with about the romaine lettuce e Coli outbreak include
1. Which group is likely to be affected?

Although the CDC has issued a warning to all consumers in the US, some people are more vulnerable to getting infected by E coli than others. These groups include children and the elderly whose complications are likely to be severe in case they get infected. Nevertheless, current statistics indicate that the infections are spread across all ages and gender.
2. What extent is the E.coli Outbreak?

So far, over fifty people living in sixteen states within the US have been reported to be sick after consuming contaminated romaine lettuce. Majority of them experienced get sick from diarrhea, vomiting and stomach cramps which developed over three days before being diagnosed with food poisoning. Also, there have been no recalling of the lettuce, making it a bit harder to pinpoint how far the outbreak has spread.
3. What type of treatment is available?

Fortunately, treatment for e.coli infection is available in most hospitals in the US for those infected by the bacteria. It is important to get checked by a doctor and get medical advice on the best way to gain your health back. In most cases, you will be required to drink various types of fluids, eat well and rest a lot. For severe cases, the patient is given fluids intravenously so that they can get as much fluid as possible and regain their health. If you have been infected after consuming contaminated romaine lettuce, you can consider hiring a food poisoning lawyer to get compensation for your ordeal.
4. How to prevent infection

Although the CDC has banned any serving or selling of romaine lettuce, you can still get infected by E.coli. The best way to avoid getting infected is to get rid of all traces of lettuce in your home, and any meal prepared using them. Vegetables whose origin cannot be traced should also be disposed of immediately. Also, avoid eating salads at restaurants and always wash or sanitize your hands before handling food.

Overall, it is advisable to heed the advice of the CDC and not eat romaine lettuce until a go-ahead is given that it is safe for consumption.