Tips to Get Beautiful Skin Through Your Diet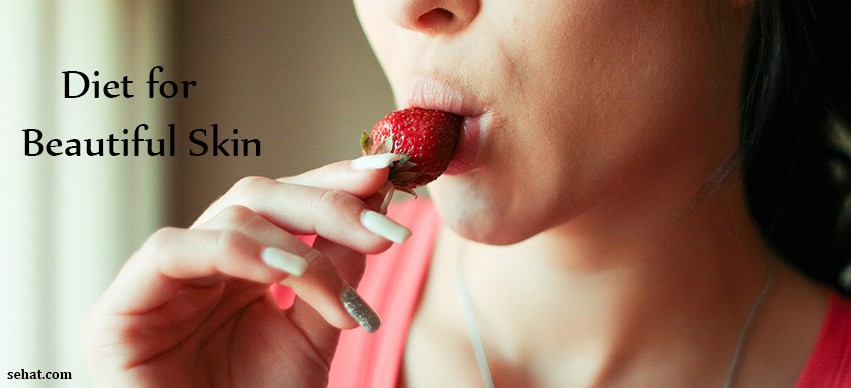 Whether you have been hanging onto your hats for effective ways to have clear skin or simply want to enhance your glowing cheeks and bright smile, gobbling down nutritious foods and living on healthy habits can always help you achieve everything that you want. While keeping your body blessed with organic fruits and veggies is a great way to hit the luminosity mirror for your skin, maintaining a healthy diet will help you achieve long-term benefits. We have listed below a few essential diet tips for you – that will not only add radiance and beauty to your skin, but will also transform your skin and life for better. Take a look!
Drink Water From Your Food
Alright, we have heard the 'eight glasses of water' rule for almost zillion times – whether through some health guide snippets or someone who wears a hat of knowledge. But, what we are talking about here is the significance of drinking water from the natural food as an extremely effective way to boost the radiance of your skin. While many would be incognizant of, drinking water through fresh fruits and vegetables can help you achieve beautiful skin as natural foods contain high H2O in its most potent form. However, also make sure that you are drinking plenty of filtered water every day to keep your skin well hydrated and your body well functioning.
Take Raw Food Diet
This may sound a bit untried across many kitchens but consuming a rich raw food diet can actually help your body rejuvenate and your skin cells to regenerate. Since it's very essential to have healthy circulation, you should ensure to include rich raw foods in your diet – as they not only integrate necessary antioxidants to help your body detox metabolic waste, but also subsume essential minerals to keep your skin naturally beautiful. In a way, consuming foods that are richly raw will help you achieve radiant skin as seamlessly as it could ever get.
Do Not Eat Late at Night
This is another important tip for anyone who wants flawless and beautiful skin. Hence, make sure that you do not eat late at night because poor eating habits can adversely affect your skin and its health. To provide an insight, when you tend to eat late at night, your body finds it operose to function properly and cleanse itself for the next day. Thus, it is very important to make sure that you are eating your meals early and at a fixed time – as a cleansed body easily reflects the health of your skin.
Have Healthy Meals
One of the most important things that you could consider when on a mission to have a beautiful skin is – to include rich and highly nutritious meals in your day. Since there's a palette of natural fruits and vegetables to pick from, you should make sure to have an assortment of everything healthy in your diet. Try to seek fruits and veggies that have shiny skins and contain high water content such as cucumbers and melons. This will not only keep you bushy-tailed, but will also make your skin truly gorgeous and as smooth as butter. At the same time, add foods that are rich in Omega-3 fatty acids to minimize flare-ups or inflammation problems (if you have any).
Brining us to a standstill – there we go with the few essential tips that everyone must tailgate in order to have the perfect complexion and healthy skin. However (besides following the above mentioned tips), do not underestimate the significance of daily skin exfoliation and moisturizing as part of your everyday routine.
Sehat provide best Dermatologists in Hyderabad you can solve your health problem by consult a doctor near you.