World's First Weight Loss Perfume: Sniff Your Way to Leanland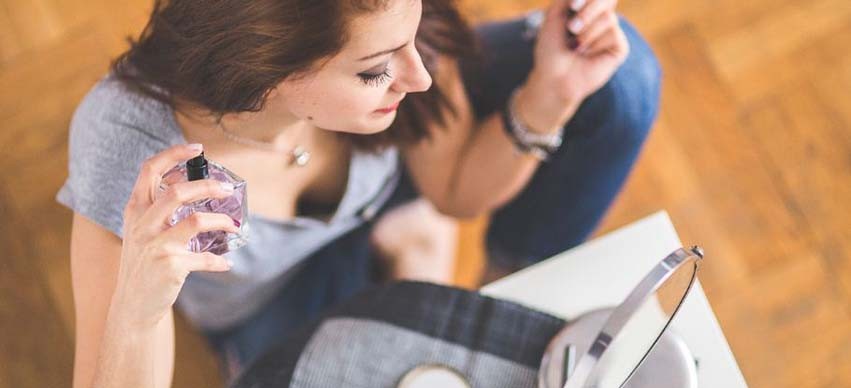 This is fun. Or, should we say, funny? The next step, invariably, is towards weight-loss clothing now that the perfume is out. The weight loss fragrance is currently on over 6,000 wish lists due to its pleasure comes free approach on slimming. Prends-moi –its name – has been held the product of an extensive aromatherapeutic and neurocosmetic research, whereas in reality, all it does is create apathy towards food so much that ladies shall love declining desserts.
Don't be alarmed; not all of that is bad. For 75%, it just killed the cravings for irregular snacking; so whether you may call it another addition to the endless list of fad diets, savvy gadgets and the likes, this slimming aid actually works, but prolonged usage may not prove beneficial. Prends–moi, from the French perfume house Robertet, comes in a small perfume bottle and costs £29.99
The non-eating mode is betaphroline - an ingredient in the perfume - releasing B-endorphins, neuropeptides with analgesic properties. This transmits a pleasure message from skin to brain, bringing a feel of contentment and curbing down food cravings. There also stays present caffeine, carnitine and spirulina extract; the collective smell activates the key enzymes for fat metabolism. As for the smell, the top notes come in lively accents of bergamot, mandarin and grapefruit. Alcohol content is low.
The results have been verified after a trial study by BIO-EC. The age range for participating women was between 18 and 70 years and none under dieting, medications and chronic conditions. They didn't feel any change to the appetite for the three/four balanced meals a day. It just reduces the cravings in-between.
The chief ingredient, BETAPHROLINE, is found in Wild Indigo seeds and effective against itching. Skin cell cultures also show its stimulating effect by re¬leasing endorphins. Normally, it is released during physical exertion, while sunbathing, amidst exercises, massages and acupunctures; this is what makes you cheerful during those events. BETAPHROLINE has also been tested against Burning Mouth Syndrome (BMS; burning and itching sensations in and around the mouth) and found to be effective. The reduction of pain was a straight 40% with a 35% improvement in wellbeing. These points give BETAPHROLINE a permanent place in skin care products, especially those meant for stressed, sensitive skin.
Beta-endorphins behave like morphine. That it's present in the brain (also in other tissues) made neurobiologists think of it as something more than a simple modulator of the perception of pain. The neuro-hormone is secreted by the pituitary gland and gets diffused into the entire body. A lack of it brings distresses that often flourish into physiological disorders. Stomach ulcers, diabetes and obesity are three most widespread examples.
Apart from acting as a regulator for other neurotransmitters, beta-endorphins - via calcium channels – affect the walls of cerebral arterioles, which also place it in the same category of neurotransmitters it controls. These are noradrenaline, acetylcholine, serotonin, dopamine and the GABAergic system.
However, beta-endorphins have also been found to stop cerebral aging; hope that the new perfume also helps staying witty.