Top 5 Government Hospitals in India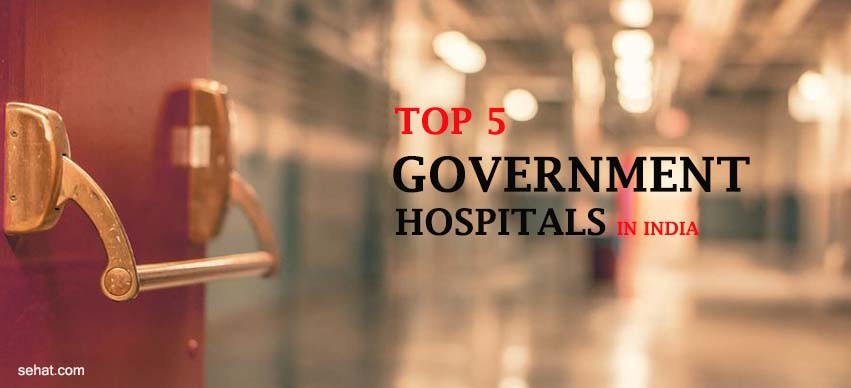 In the past few decades, India has seen tremendous growth in terms of education, foreign exports, entrepreneurship and medicine. Healthcare facilities especially have improved so much that even people from other countries are looking at Indian hospitals and doctors. We are one of the best in the world in the field of medicine. Private and government hospitals have mushroomed in the country and house the best equipment and highly skilled doctors to treat illnesses. At par with every private hospital, a government hospital in India can now efficiently take up any kind of a case and treat it with ease. At the same time, such hospitals are making the country proud by treating the underprivileged for free of cost. The Ministry of Health and Family Welfare wing of the government solely takes care of all the local government-run hospitals across the country. For the poor, the services are either fully or partially subsidised, depending upon the kind of illness and its treatment.
Let's take a look at the top 5 government hospitals in India, how they operate, what are the services they render and what makes them so popular in the country.
1.
AIIMS, Delhi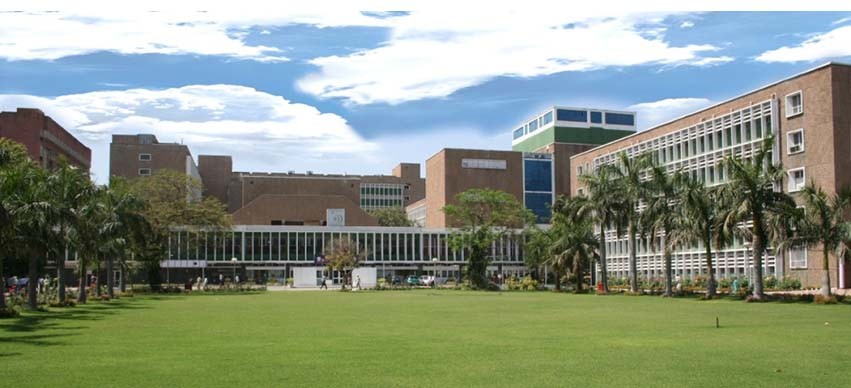 Established in 1956, All India Institute of Medical Sciences (AIIMS) is run autonomously under the Ministry of Health and Family Welfare. It is a medical college, medical research public university and a government hospital, all rolled into one. Its ability to treat over 8 million people annually, offer excellent tertiary care and super speciality services in all fields of medicine and that too at a cost as low as Rs 10 (for the highly underprivileged) makes AIIMS, one of the best government hospitals in Delhi and India. Several national surveys revealed that the hospital offers unparalleled services in the branches of gynaecology, cardiology, neurology, gastroenterology, ophthalmology and dental surgery.
Here are a few other achievements AIIMS is proud of
In cardiology and neurology branches of medicine, it is a pioneer in stem cell therapy.
The first Indian hospital ever to perform a cardiac transplant. Its exemplary success paved way to many organ transplants in the country.
The first in-vitro fertilisation (IVF) facility in a government hospital was started by AIIMS in 2008.
A leader in robotic surgeries and robotic CTVS.
2.
CMC, Vellore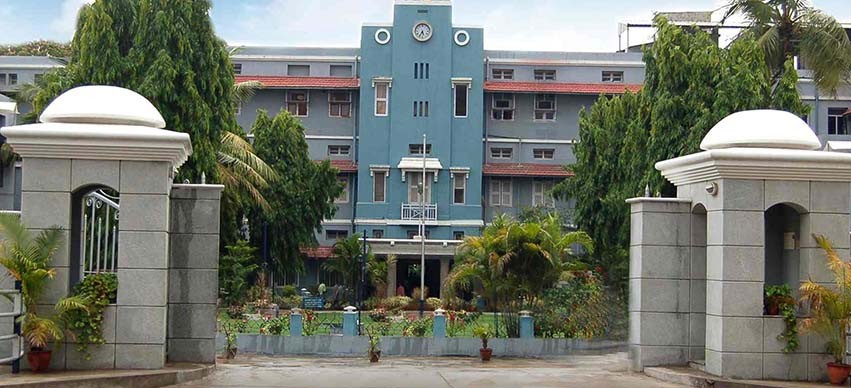 Located in Vellore, Tamil Nadu, The Christian Medical College and Hospital (CMC) is a highly reputable medical college and health care facility. An American missionary, Ida Scudder founded this institution in 1900 and slowly it turned out to be one amongst the top 5 government hospitals in India. With 39 major and 18 minor operation theatres, almost 3,000 beds, 95 wards, close to 3 million outpatients and 4lakh inpatients, the CMC hospital in indeed a top ranking hospital in India. What makes it a tad different from the rest of the hospitals is its Department of Community Health that runs low-cost care units and rural health units for the poor. The clinical immunology and rheumatology center at CMC is touted to be the best in treating conditions like Lupus, Rheumatoid arthritis, Takayasu arteritis, and Primary Sjogren's syndrome.
A few milestones in the history of CMC
The first nursing college of India was here in Vellore.
Successfully carried out the first open heart surgery, kidney transplant, bone marrow transplant, middle-ear microsurgery, and incompatible renal transplant.
Leprosy patients got a new lease of life with CMC's reconstructive leprosy surgery, the first of its kind in India.
Established the first rehabilitation institute in the country.
3.PGMER, Chandigarh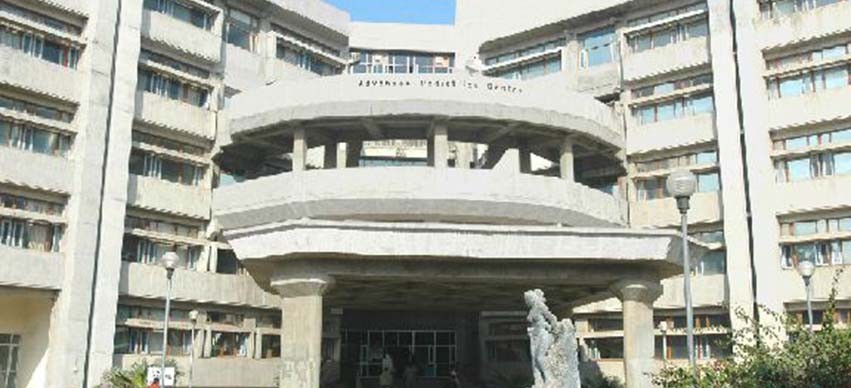 What makes Chandigarh's most prestigious Post-Graduate Institute of Medical Education and Research (PGIMER) is its deep involvement in medical research for rural communities in the country. Though it is named as the best government hospital in India, it is equally good at imparting medical education and training young medicos to provide the best health care for people. The departments of psychiatry, hematology, obstetrics and gynecology, community medicine, blood transfusion, and clinical chemistry have been recognized by the World Health Organisation as its designated research centers in India.
Achievements of PGIMER
The National Aids Control Organisation (NACO) has recognized the institution as a center of excellence in HIV care, free counseling, and treatment of HIV patients.
The community medicine department imparts training to all health professionals who are involved actively in public health issues.
In all national and international journals, every year 400 medical news articles are published from the institute. This is enough evidence to show how actively the research wing of PGIMER works.
4.Tata Memorial Hospital, Mumbai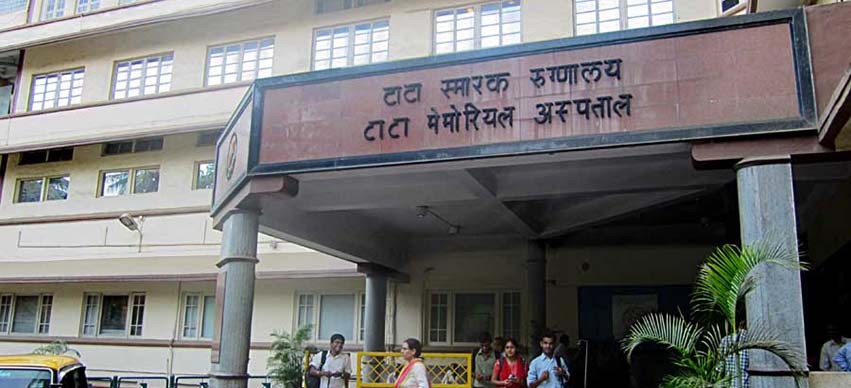 The only government hospital that has a preventive oncology wing is the Tata Memorial Hospital in Mumbai. This hospital specializes in treating acute lymphoblastic leukemia (ALL) and that too via state-of-the-art technology like bone marrow transplant, radiation therapy, chemotherapy, blood transfusion, and other life-saving procedures. In fact, the TEM was the only hospital to introduce bone marrow transplant and chemotherapy for cancer patients way back in 1987. The preventive oncology wing focuses on identifying symptoms of cancer in people and starts treating them much before it advances. This way, many lives can be saved and can lessen the financial burden too. The cancer research institute of TEM is a pioneer in cancer research and education and has been recognized by WHO.
A few achievements of TEM
The only government hospital in India to have a special cancer research wing.
TEM boasts of having a PET scanner, which is important diagnostic scanning equipment to detect cancer cells. Only a couple of hospitals in our country possess a PET.
A one-of-its-kind digital library in TEM functions as the key information center for all the wings of the hospital.
TEM claims to cure 99% of all the acute lymphoblastic leukemia cases in our country.
5.
King Edward Memorial Hospital, Mumbai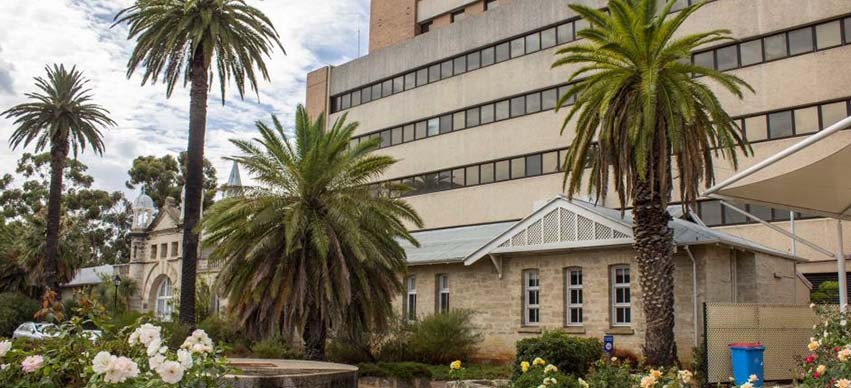 The earliest medical education and medical care providing institutions in India are The King Edward Memorial Hospital (KEM), located in Mumbai. Established somewhere during 1926, the hospital boasts of 1800 beds, 400 staff physicians, over lakh inpatients and 2million outpatients. For most of the underprivileged people in society, the service is free. The hospital is funded mainly by the Municipal Corporation of Mumbai, it offers undergraduate, postgraduate and super specialty courses for young medical enthusiasts. If we dig deeper into history, the King Edward Memorial Hospital is the first Indian Medical College to be fully staffed by qualified Indian doctors in India.
Achievements of KEM
The first test tube baby was ideated upon and conceived by doctors at KEM.
A live donor kidney transplant in India was achieved by KEM.
The Bombay blood group was first discovered here.
For the entire population of India, KEM only has the Department of Sexology that caters to sexual health, disorders, and treatment of sexually transmitted diseases.
India got its first ECG machine at this hospital, a couple of decades ago.

Note - We have listed these government hospitals based on several sources. Please contact the hospital before you make a consultation with them